GDS is backed by some of the industry's heaviest hitters with Verisign, Godaddy, AliCloud, Baidu Cloud, eName and Bizcn joining forces to co-organize the event. GDS business sessions will cover developing trends for Global and Chinese domain names, the globalization of domain names transactions, domain name financing and security, brand and trademark issues and new gTLDs to name just a few of the hot planned. GDS will also again stage an awards ceremony and a live domain auction.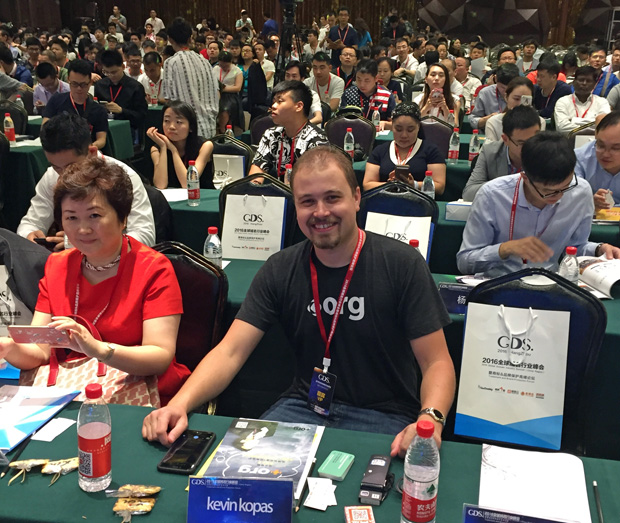 Above: A view of the crowd from last year's edition of GDS in Hangzhou.
Below: A scene from the 2016 live domain auction at GDS (photos courtesy of Bill Sweetman).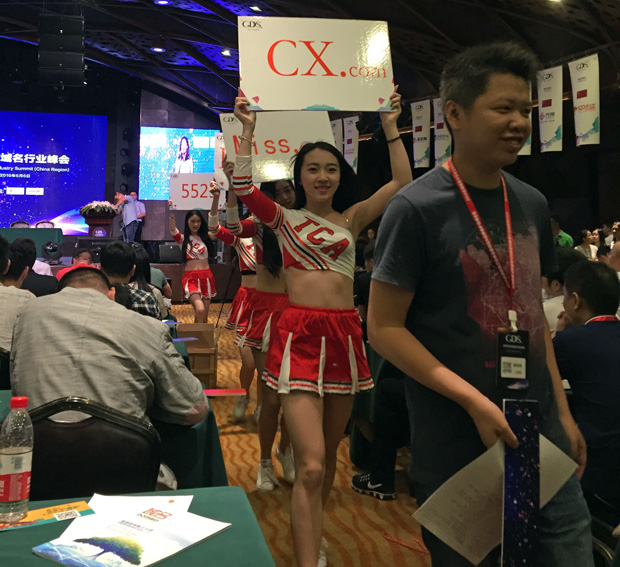 Guta.com Founder George Hong

Well-known international domain broker George Hong of Guta.com, who maintains offices in both the United States and Xiamen, told me "Xiamen is considered by many to be China's "Capital City of Domains." At one point, nearly 80% of domains owned by Chinese people and/or companies were registered through Xiamen based domain registrars. Many big buyers of premium domains (especially numeric domains) live in Xiamen or surrounding cities that are within a two-hour drive."

Hong added, "The city is known as one of China's leading tourist centers, boasting mild climate and picturesque environs. It is a terrific place for a conference. In fact the 9th BRICS Summit will be held in Xiamen next September."

Registration is now open for GDS 2017 with four different ticket levels available so you can pick exactly how much access you want to business sessions, food, parties and accommodations. They start at just $19 then

step up to $99, $299 and a high of $399. The latter two tickets include a room for two nights, so all four levels are obviously bargains compared to what we expect to pay for shows in the U.S.

The U.S. and Europe will both be well represented in Xiamen. The 2016 show attracted attendees from 15 different countries.