The new Merge! conference I told you about in April continues to flesh out the agenda for the inaugural event at the Marriott World Center in Orlando, Florida October 14-18, 2017. The show is the result of a new partnership between domain industry conference production veterans Jothan Frakes (NamesCon and Domain Roundtable) and Ray Dillman Neu (T.R.A.F.F.I.C. and The Domain Conference).
Last month they named their first keynote speaker - entrepreneur, author, digital leader and global IP strategist Jen Wolfe - and today they added another - the Honorable Neil Brown, a distinguished panelist at WIPO and the National Arbitration Forum. Mr. Brown, who is based in Melbourne, Australia, is a Queens Counsel, Arbitrator and Mediator in private practice with a long and distinguished career in government and the law.
Mr. Brown was a Minister in the Federal Government in Australia in charge of portfolios in Attorney-Generalís, Communications and Employment and Youth Affairs. In the law, he has appeared in every jurisdiction in Australia and has had experience in commercial, intellectual property, town planning and taxation matters. He is an Adjunct Professor of Law at Murdoch University in Western Australia. Mr. Brown is a qualified arbitrator and mediator practicing in international and domestic matters in the commercial, communication, intellectual property and governmental fields, as well as a leading arbitrator and adviser on internet domain name disputes.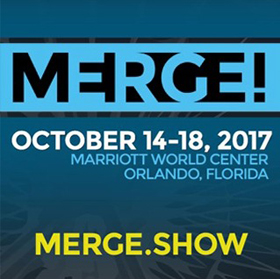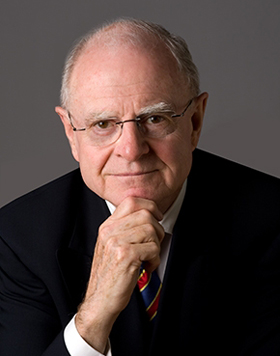 Neil Brown
Merge! Keynote Speaker
While many professional domain investors feel panelists in UDRP filings have a bias against them, Mr. Brown has a record of being one of the top panelists in denying complaints filed against domain investors (this according to semi-annual surveys published by NeusNews.com).

Paul McGrady Jr.

In another major new conference development, Merge! announced it will host the McGrady Domain Academy as part of the multi-faceted show. It will be helmed by Paul D. McGrady Jr., a partner in Winston & Strawnís Chicago office and chair of the firmís trademark, domain names, and brand enforcement practice.

Mr. McGrady is also the author of McGrady on Domain Names, the definitive treatise on domain name law, and McGrady on Social Media. McGrady serves as adjunct professor of law at DePaul University College of Law, and is a frequent lecturer on Internet-related aspects of intellectual property. Mr. McGrady received a Bachelor of Arts degree in History and Political Science from Cedarville University, and a Juris Doctor degree from DePaul University School of Law.

Registration for the Merge! conference is open now as are room reservations at the Marriott World Center where the event will take place.

This is the largest Marriott resort in the world and typical October rates at the popular Orlando retreat are in the $300 range. However, the Merge! show has secured a limited block of rooms that start at just $129 a night for their attendees (I booked mine as soon as the show was announced). Merge! also secured a small number of Hospitality Bay Suites that typically cost $500 nightly but are available at $250 per night on a first come first served basis.