The company, with clients worldwide and offices in Switzerland (HQ), Germany, United Kingdom, Denmark, Brazil and North America is known for its Domain Portfolio Services and expertise in Online Brand Protection and Enforcement and well as Legal in Digital.
BrandIT CEO Jesper Knudsen said, "We are so excited to welcome someone of Jochen's caliber to BrandIT as we always seek to attract the most highly skilled people in the domain industry. Adding his expansive knowledge is crucial to continue and maintain the reputation BrandIT has as a leading provider in the Domain Industry."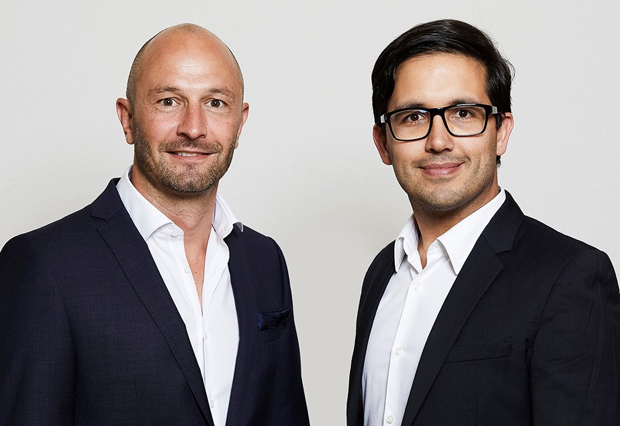 BrandIT CEO Jesper Knudsen with newly appointed CSO & Partner Jochen Kieler.
Kieler's arrival is the latest example of BrandIT's focus on attracting the talents of industry leaders, a campaign that previously resulted in the addition of Legal in Digital expert Caroline Perriard and continued with Amanda Waltz and Tessa Holcomb coming on board in last month's acquisition of Igloo.com.
In addition to creating a distinctive presence in his home country - Germany - Kieler will help bring the current blending of Igloo services into the BrandIT portfolio to a successful conclusion. Kieler said, "I have been following BrandIT since it's foundation and have long admired their excellent reputation and growth. The first big important step in going global was the Igloo.com acquisition and I now look forward to partnering with BrandIT. Our vision is to have the best reputation in the industry world-wide."