Here are some other useful hotel tips. Merge! attendees have the option to accept or decline the usually mandatory $25 a day resort fee. If you pay it you will get to use the shuttle to all four Disney parks (shuttles leave every hour), a $10 laundry credit, a bucket of balls at the driving range, a daily bottle of water in your room and free wifi. Of course, being internet professionals we all need wifi but if you don't need the other resort fee perks you can decline the fee and still get free wifi if you are a Marriott Rewards member. If you are not one, it is free to sign up and would be worth doing for the wifi alone (plus you will get your first points for your stay at Merge!). By the way - for those wondering how this Marriott fared during Hurricane Irma - just fine - and damage free!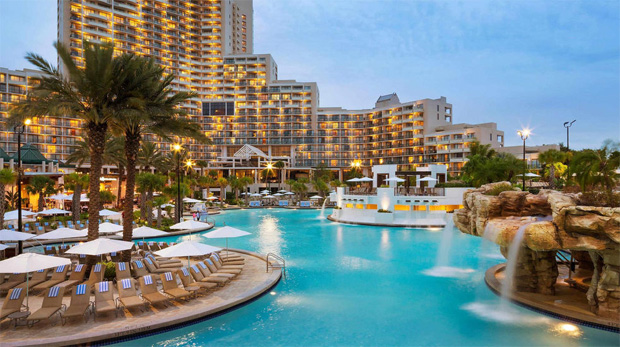 Above and below: Views of the Marriott World Center Resort in Orlando
where the Merge! conference will be staged October 14-18, 2017.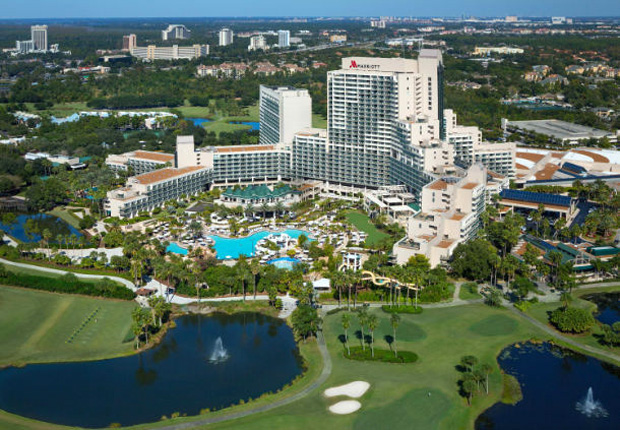 The speaker's lineup for this extraordinarily ambitious show (that is actually many conferences being offered under one ticket) features a wide range of experts from fields including Domains, Digital Branding, Website Development, End User Experience, New Business Startups, IP Technology, SEO Design, Security, Hosting, Blockchain, CryptoCurrency and more. With the wide variety of disciplines being covered most of the speakers will be new to you, giving you an opportunity to learn about many associated fields and make key new contacts during show week. You can register for Merge! here. We will be covering the event and hope to see you in Orlando too!