Six months have passed since I first told you about the new Merge! conference coming to Orlando and it is finally showtime! The big event created by NamesCon Co-Founder Jothan Frakes and the Co-Founder of THE Domain Conference, Ray Dillman Neu, opens Saturday (October 14) at the massive Marriott Orlando World Center Resort where in will continue through Wednesday, October 18.
Jothan and Ray are bringing in over 60 speakers from around the world to headline an ambitious agenda jammed with 45 business sessions covering everything from Domains, Digital Branding, Website Development, End User Experience, New Business Startups, IP Technology, SEO Design, Security and Hosting to Blockchain, CryptoCurrency and more.
Over the past few months I've written about several of the featured speakers and marquee sessions in store for attendees but there is another star of the show that should not be overlooked - the fabulous venue where it will all take place. The Orlando World Center resort is the largest Marriott in the world and its many features include a stunning pool complex that Forbes Magazine says is among the World's 20 Coolest Hotel Pools.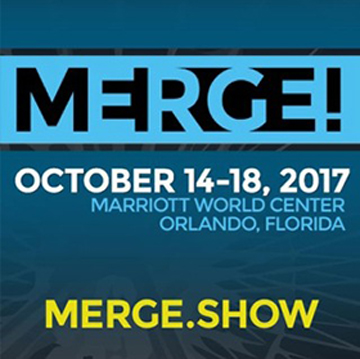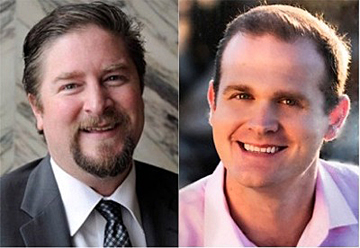 Jothan Frakes (left) and Ray Dillman Neu
Co-Founders of Merge!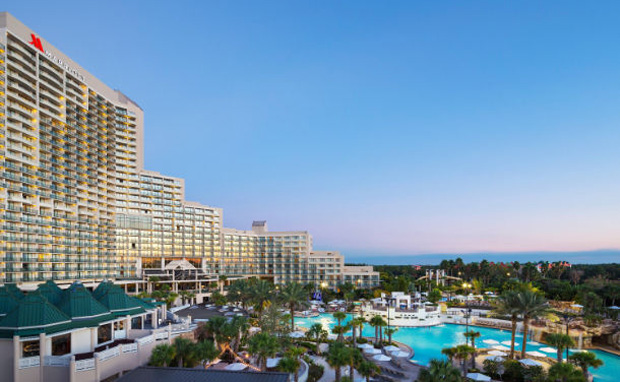 Above: An exterior view of the Marriott Orlando World Center resort
where the first Merge! conference will run October 14-18, 2017.
Below: The Marriott Orlando World Center pool complex that
Forbes Magazine declared to be one of the World's 20 Coolest Hotel Pools.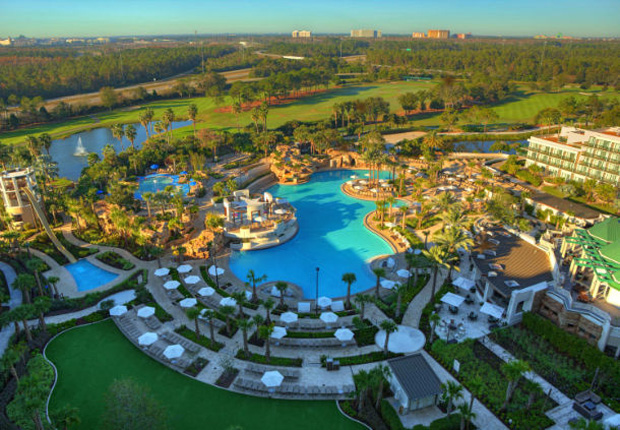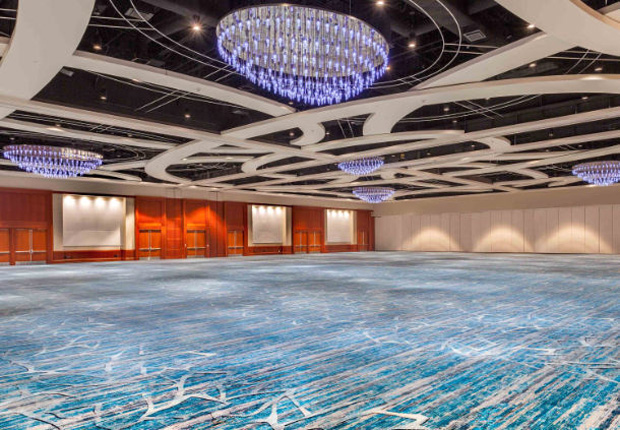 Above: The water theme at the Marriott Orlando World Center resort even extends inside
where aqua colors and undulating patterns grace the hotel's Grand Ballroom.
Though our location in Tampa is not far from Orlando, this will be my first visit to the Orlando World Center. Even though I've been to dozens of industry conferences over the past 15 years, the opportunity to witness the birth of an important new event, re-unite with friends from around the world and make new ones in a world class setting like this is one I would not want to miss. If you will be in Orlando I will look forward to seeing you there - and if you haven't made plans to go it's still not too late to register!