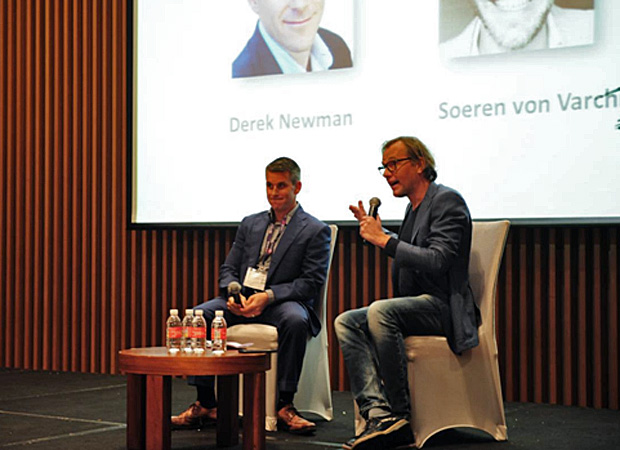 Above: NamesCon/WorldHostingDays President Soeren von Varchmin (right) with moderator/attorney Derek Newman at NamesCon China 2017 today in Shanghai.
Below: Part of the audience on hand for NamesCon's 1st event on the Chinese mainland. (All photos in this article courtesy of Guta.com).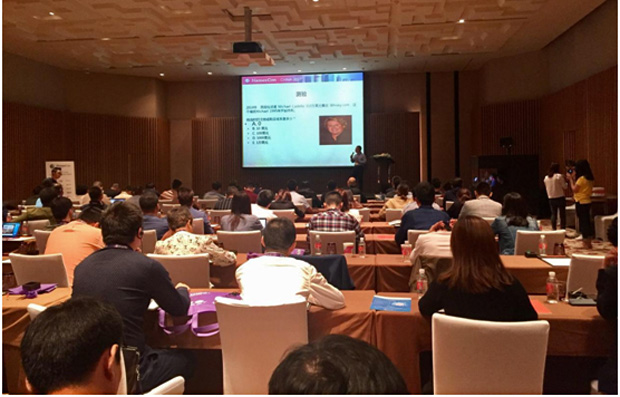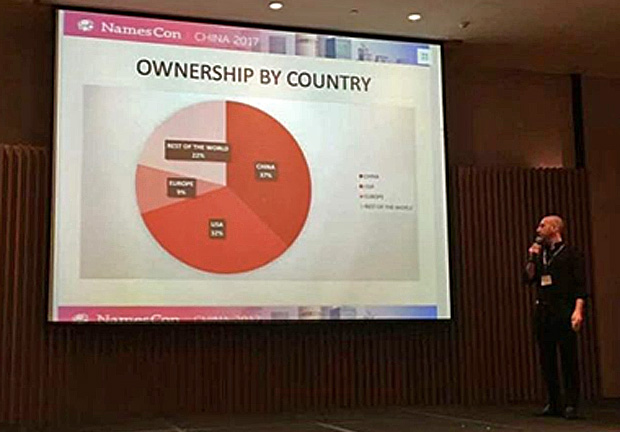 Above: After Feng Guo presented a China Domain Industry & Government Regulation Overview GGRG.com Founder Giuseppe Graziano took the stage to talk about Liquid Domains: Understanding Supply and Demand of an $8 Billion Market.
Below: Xianglong Hui was up next with a report on Chinese TLDs, followed by Guta.com Founder George Hong (seen here) telling the audience Why I am Passionate about Domaining. As a seasoned premium domain investor and broker, George Hong shared tips based on his personal experience. He explained the value of domain names as both assets for investors and foundations for and end user enterprises. He also provided an update on 2017 industry trends and shared insight on what he saw as the biggest challenges & opportunities for domain investors. Hongzhe Lv followed George on stage, concluding the morning session with a Domain Industry Forecast in an age of loE.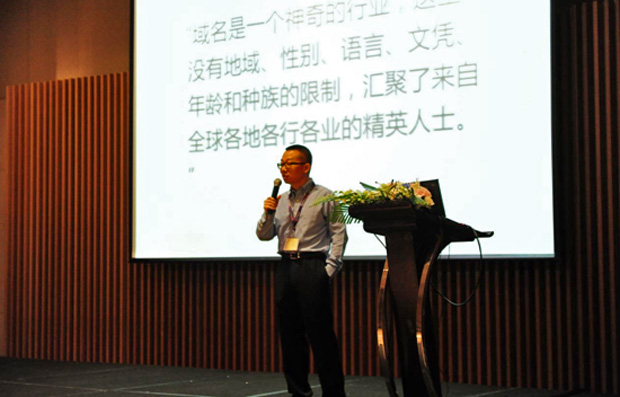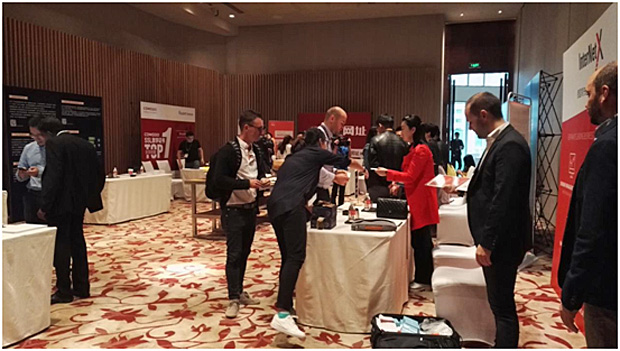 Above & Below: The 90-minute lunch break also gave attendees an opportunity to spend some extra time in the NamesCon China Exhibit Hall.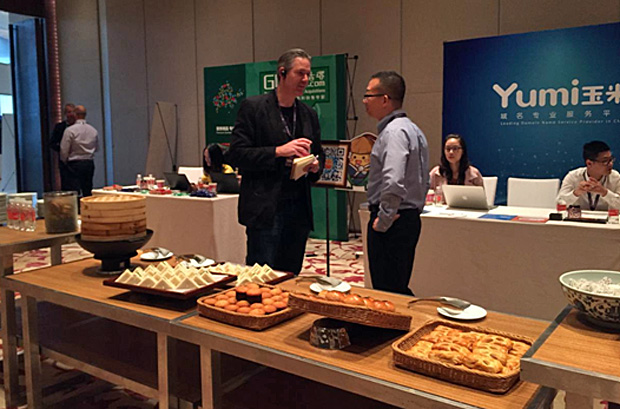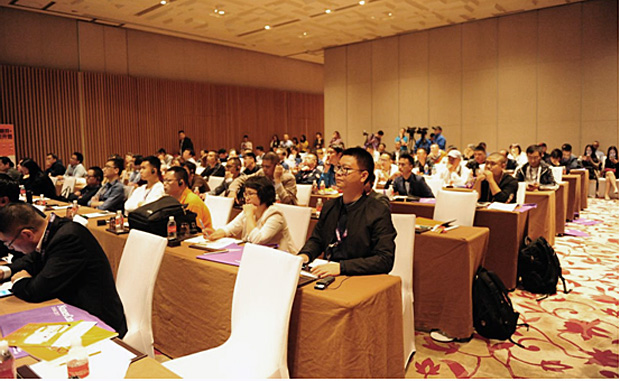 Above: At 1:30pm attendees were back in their seats ready to begin a full slate of afternoon business sessions that began with Yang Qu providing an Introduction on China Domain Registration Authority.
Below: A 2pm panel discussion then covered the latest Domain Trends in China. The experts on stage for that session (hosted by Bin Zhu) included Xianglong Hui, Guangfeng Li, Yunsheng Jing and Jun Yang. They were followed by a session on Blockchain conducted by Mano Samy.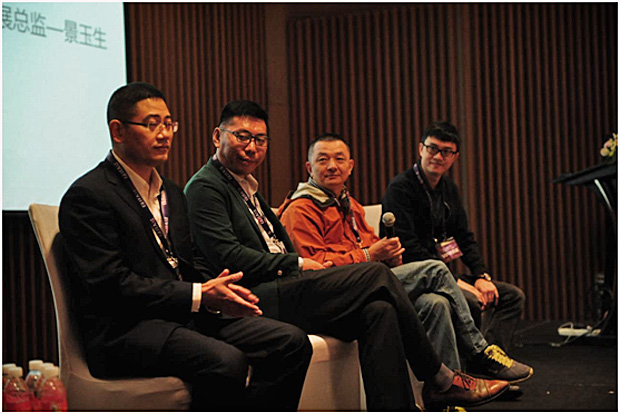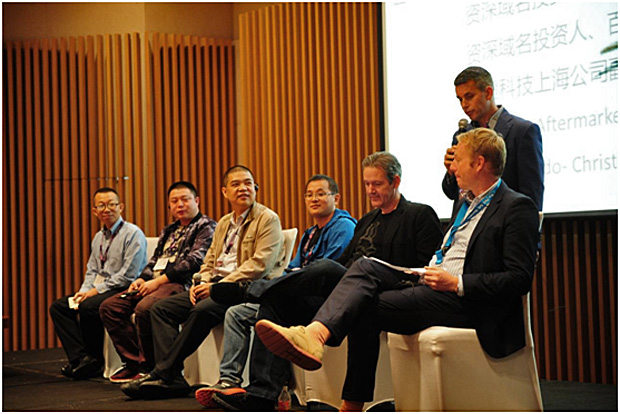 Above: At 3:20pm the ever popular question What is My Domain Worth? was explored in an hour-long panel discussion that featured George Hong, Captain, Jiqing Xu, Junhua Lu, Paul Nicks (GoDaddy) and Christian Voss (Sedo). The session was moderated by Derek Newman (standing). Derek, a veteran domain attorney, then closed the show by bringing Soeren von Varchmin back onstage to help him explain the ins and out of issues including Cybersquatting, Lawsuits and Acquiring Domain Trademark Rights.
Below: The day was filled with a wide range of valuable information and priceless networking opportunities that sent attendees home happy - and eagerly waiting NamesCon's return to China - a country whose rapidly growing domain industry has made the nation an indispensable player on the world stage.