2018 is shaping up as a great conference year - one that will kick off in Las Vegas Sunday (January 27) when the 5th annual NamesCon conference gets underway. Over the past few months I have been filling you in on the details of other major 2018 shows as information has come in to us. I just learned today that the MERGE! conference, that debuted last October will be returning to Orlando, Florida for their second annual event - but it will move to a new venue and new dates. The show that combines multiple fields of interest, including domains, cryptocurrency, blockchain and hosting, will move up a month to September 15-18, 2018 and it will move to the beautiful Hilton Lake Buena Vista Hotel, adjacent to Disney Springs, putting attendees within walking distance of all of great restaurants, shopping and attractions there.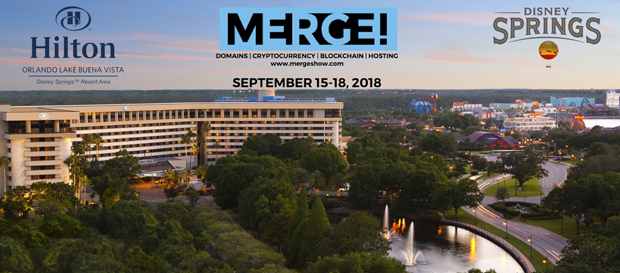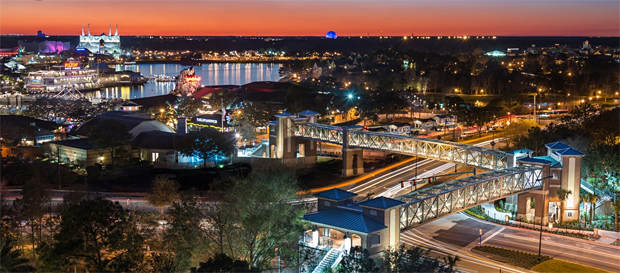 Above: A view of the walkway from the MERGE! show venue -
the Hilton Lake Buena Vista in Orlando - over to Disney Springs.
Below: An evening view of the Hilton Lake Buena Vista pool area.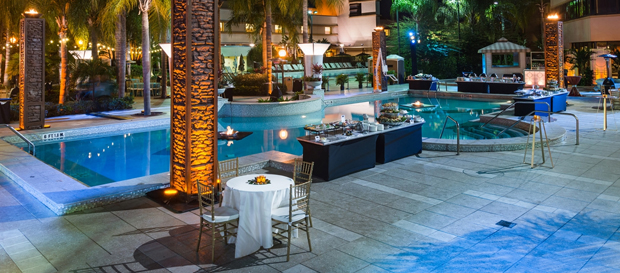 Above: The spacious halls at the Hilton Lake Buena Vista
will provide a great space for networking.
Below: A view inside the MERGE! conference hall
where attendees will gather in September 2018.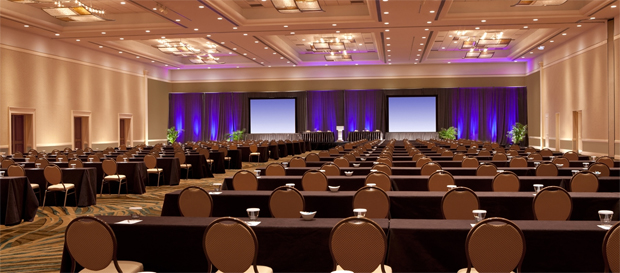 MERGE! was co-founded and conceived by Ray Neu and Jothan Frakes. Ray (who was one of the 24 expert panelists in our just published 2018 State of the Industry Cover Story) has 15 years of conference experience in the domain investment, startup, crowd sourcing, security, and technology innovation realms. Jothan (who was profiled in a July 2014 DNJournal Cover Story), brings a special flair for connecting ideas and people – evidenced by past successes in co-founding NamesCon, DomainFest and three other networking / opportunity conferences in the digital space over the past 25 years.
$199 early bird tickets for the 2018 event are already on sale. It's not to early to go ahead and book your hotel room either. MERGE! has secured a $149 a night rate - an excellent value for a hotel of this caliber in the center of the world famous Disney/Lake Buena Vista vacation paradise.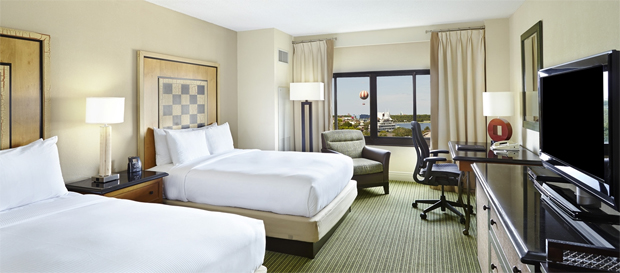 This could be your room at the Hilton Lake Buena Vista Hotel for MERGE! 2018
We will have more details on MERGE! and 2018's other major conferences as they develop in the weeks and months ahead.