Another new gTLD will be arriving next month and while .icu (shorthand for "I See You") will be a new option for domain registrants, the people behind it are old hands in the domain/tech industry. .icu is being operated by the Luxembourg based ShortDot SA registry whose management team and board of directors consists of Lars Jensen, Kevin Kopas, Mogens Nielsen and Michael Riedl. They have selected CentralNic as the backend service provider for .icu which will go live with Sunrise April 24, 2018, followed by General Availability May 29.
When ICANN opened their new GTLD program in 2012, .icu was applied for and delegated but ownership was recently transferred to the ShortDot registry who will now carry the flag forward. Kopas, Co-Founder and COO, joined the .icu effort after previous stints with Moniker, Radix and PIR (administrator of the .org extension). He told us, "Iím excited to be part of shaping the future of this industry. Many years ago, I started as a broker and Iíve seen the best and the worst of what we can offer end users. New domains are moving this industry forward by allowing branding opportunities across the globe, especially within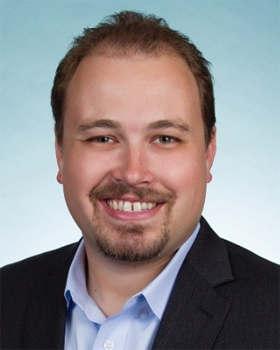 Kevin Kopas
.icu Co-Founder & COO
startups and small/medium businesses. Our goal is to reconnect with registrars, show them we have skin in the game and simplify their sales processes. When we accomplish that, weíve made it."
Additional information from the company details how they plan to differentiate .icu in a crowded market, noting, ".icu is not just a domain registry, with our innovative and global marketing plans we are transforming .icu into a true media company. We help and encourage our end users to promote their businesses in all social networks using the hashtags #icu #iculive. We are keen to promote our end usersí businesses globally and thus created a 21 day manual for .icu end users on how to run their social media and attract the target audience. Our marketing strategy involves a powerful boost of promotional campaigns for registrars and end user outreach with the goal if driving end user interest back to the registrar, essentially driving business up the sales funnel and creating more end user demand and usage."
.icu expects to be live and available for registration at most internet registrars around the world and to be priced below most other extensions on the market. In the Sunrise period trademark holders will be able to register a .icu domain that matches their existing trademark, then when General Availability begins anyone can register .icu domains. For more information about launch dates, pricing, availability and more visit www.nic.icu. .icu can also be found on Facebook here.