GDS 2018 focused on a wide range of hot topics including domains, blockchain technology applications, new media marketing, cross-border integration and innovation of digital assets, digital media and digital ecology.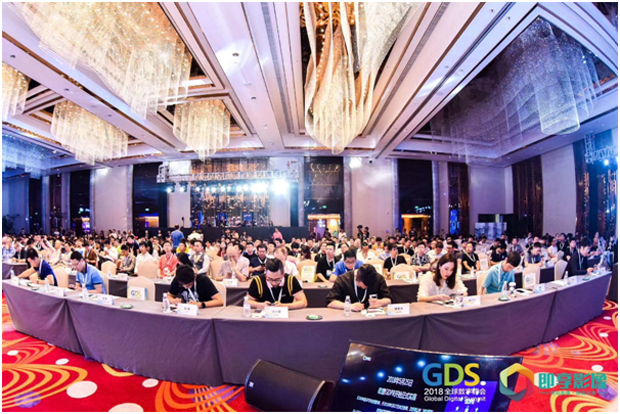 Above: A wide angle view of attendees in the main ballroom
for the start of GDS 2018 in Xiamen, China.
Below: View of the stage from the audience during the GDS 2018 opening ceremonies.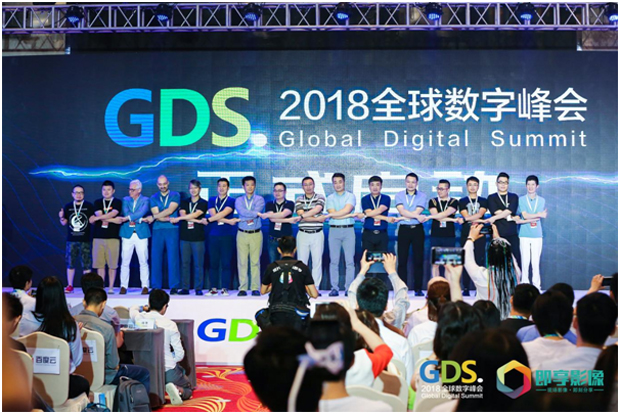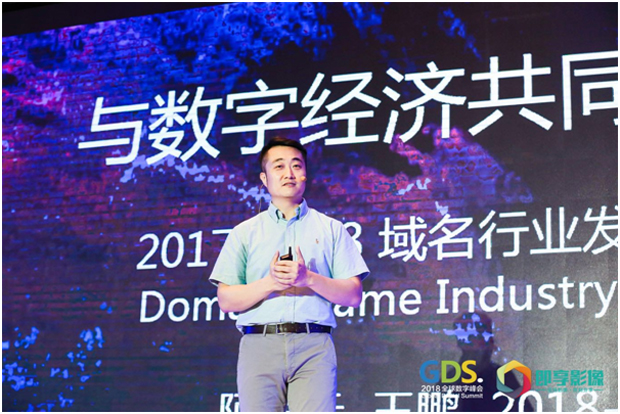 Above: Peng Wang from Ali Cloud Domain giving a well-received presentation
on The Development of the Global Digital Economy Industry.
Below: In another session, Jian Zhang from Baidu Cloud presents The Exploration of ABC (covering AI、Big Data and Cloud Computing) at Baidu in the Digital Era.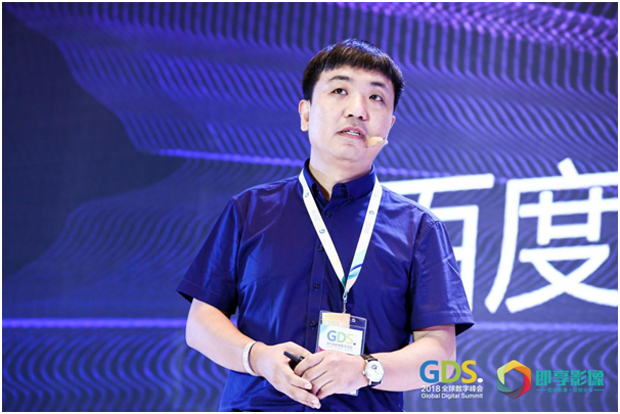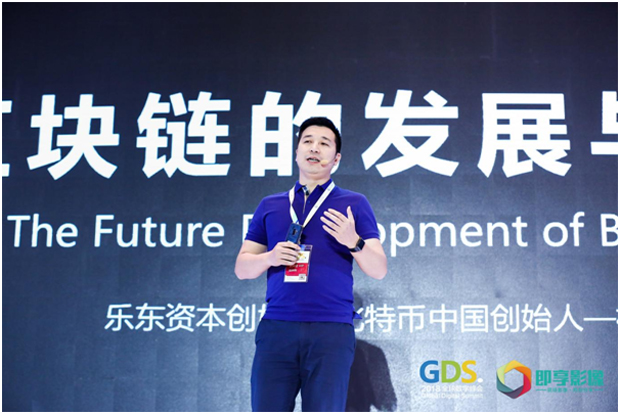 Above: Cryptocurrency was another popular topic at GDS 2018. Here Linke Yang from Bitcoin China gives an informative talk on The Future Development of Blockchain.
Below: In between the business sessions, attendees enjoyed spending time in the busy Exhibit Hall. This participant is checking out some Virtual Reality games.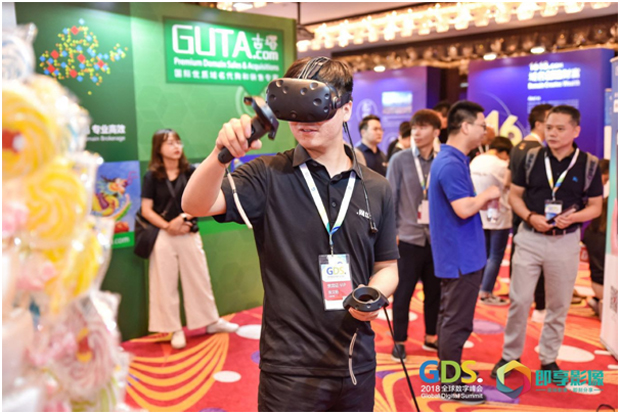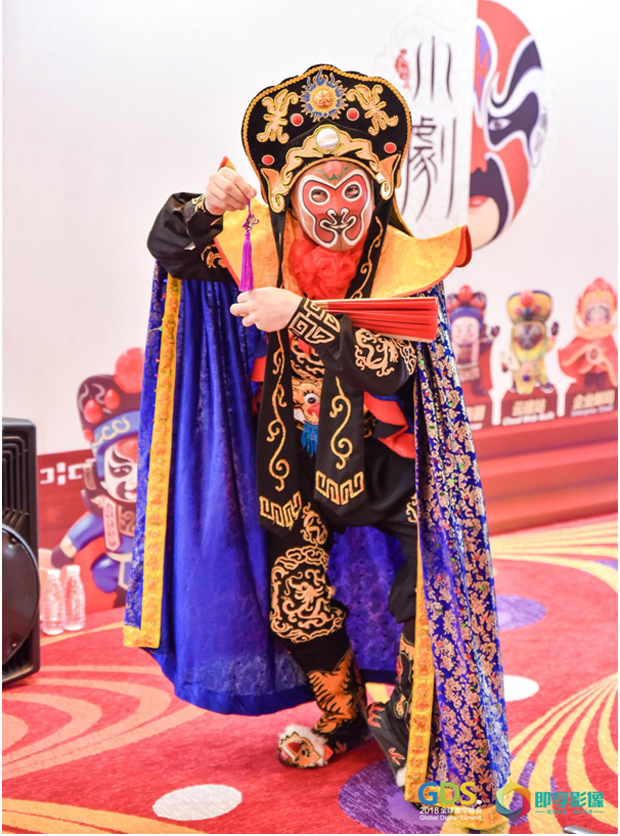 Above: One thing that sets the major conferences in China apart from others is their marvelous showmanship. We often refer to conferences as "shows" - but in China they are, from an entertainment standpoint - actual SHOWS in the classic sense. Here an artist delivers a Sichuan opera face-changing performance in the Exhibit Hall.
Below: It looks like MMX.co CEO Toby Hall and .CLUB VP Michele Van Tilborg might be working up a routine of their own!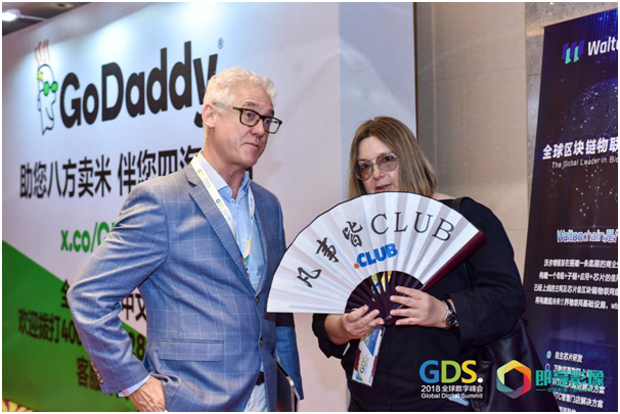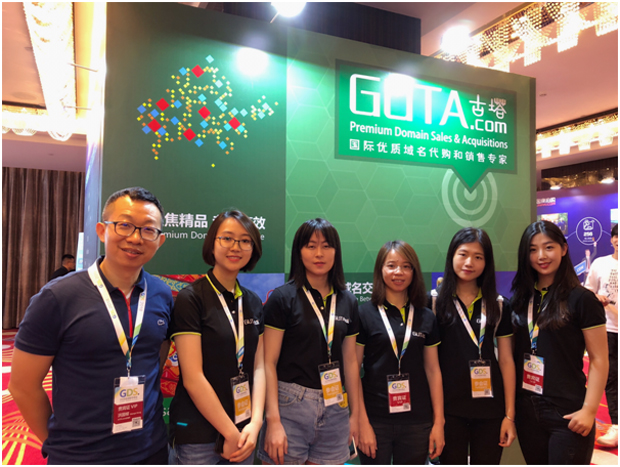 Above: I mentioned that we owe George Hong from Guta.com the credit
for getting these GDS 2018 photos to us. Here is George
and the Guta.com team at their booth in the Exhibit Hall.
Below: Back on stage in the main ballroom, .CLUB Founder Colin Campbell put domains in the spotlight, detailing how the wide variety of new gTLDs available today can help small and medium-sized enterprises boost their brand and growth their businesses on the web.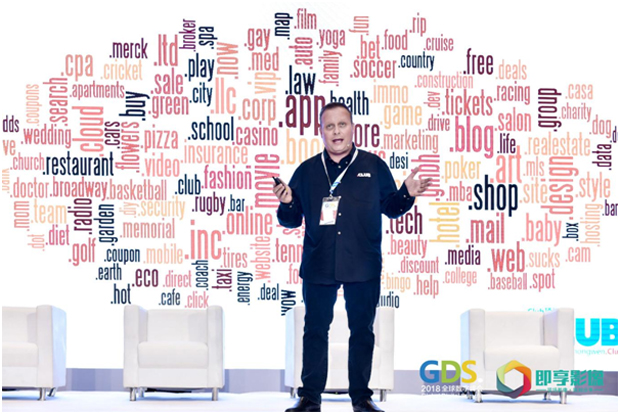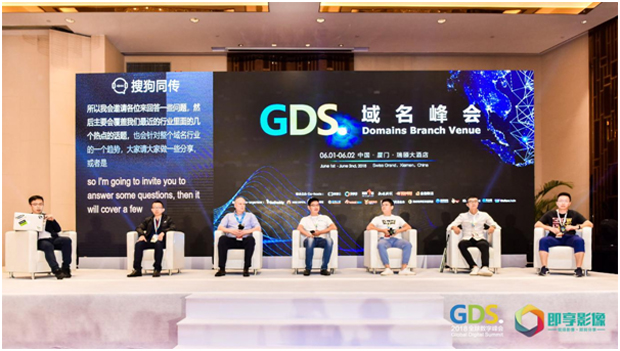 Above: An Experts's Forum on the latest Trends in the Global Domain Industry featured (left to right): Host Jim Wang (GoDaddy), George Hong (Guta.com), Dave Evanson (Sedo), Shifang Yuan (Yuming.com), Zhipo Zhang (Jinpai.com), Jun Yang (West.cn) and Mr. Cai (Ename.com).
Below: During this session George Hong said the investor market has returned to rationality while the end user market is developing healthily. In terms of total value of domain sales over the past 5 months, George said they have been the best 5 months of his domain brokerage career, largely due to strong demand from the blooming Blockchain industry. Hong added, "We are living in a time with all kinds of opportunities. Be open-minded. Fully leverage our areas of expertise to invest wisely and patiently.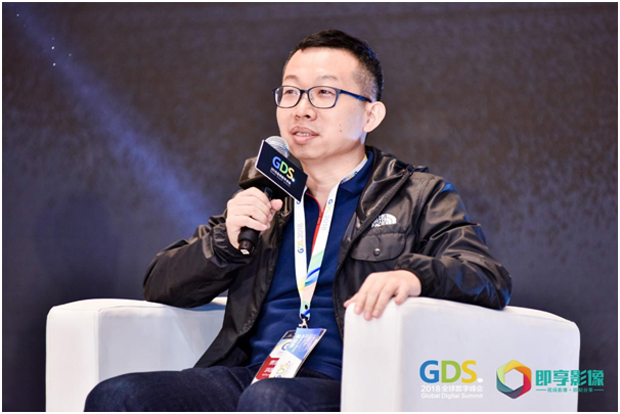 During this same session, Shifang Yuan said he believed 3-letter .com domains are especially suitable for Blockchain related projects as many cryptocurrency names are three letters. Zhipo Zhang advised keeping up with the times, adding "the earlier you invest the more you will gain."
Dave Evanson, Jun Yang and Mr. Cai all noted that the demand for domains from end users is steadily growing.
Above: Another popular panel discussion provided an Exploration of the Entrepreneurial Development of Blockchain.
Below: GoDaddy VP Bob Mountain in the audience at GDS 2018.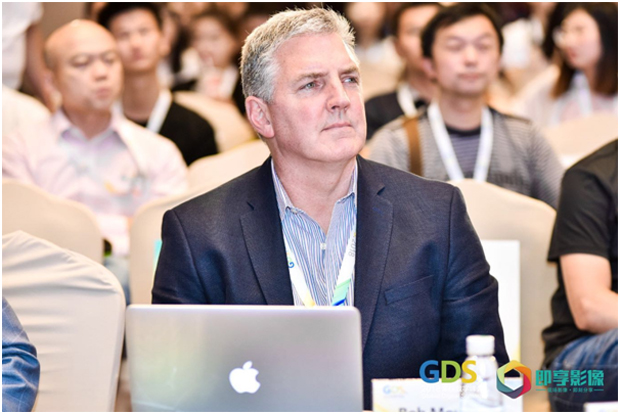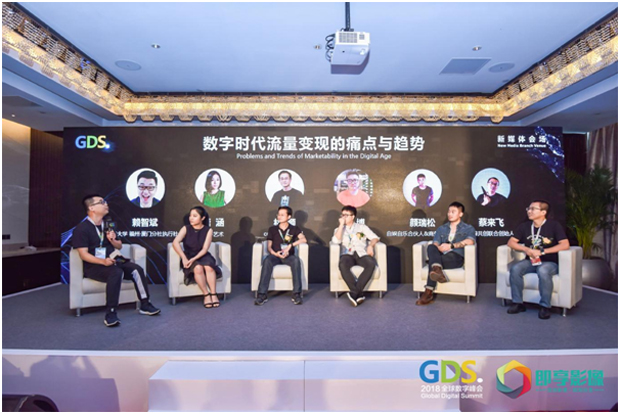 Above: This Forum group tackled Problems and Trends of Marketability in the Digital Age.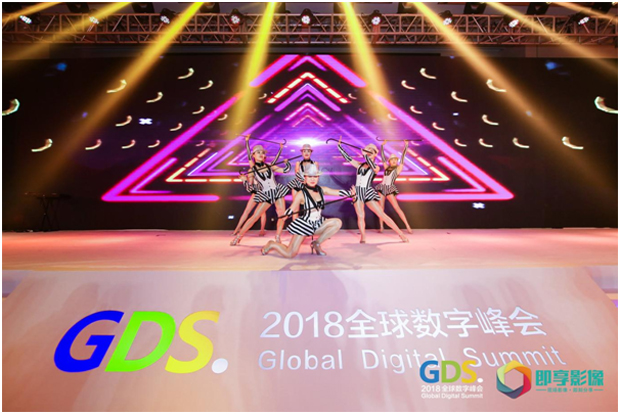 Above & Below: Global Digital Summit 2018 closed Saturday night with a Gala Dinner Show at the Swiss Hotel in Xiamen - the perfect way to wrap up another great event in China.