Never say never! Less than 3 months ago we told you about how Crypto.com owner Matt Blaze had gotten so tired of getting unsolicited offers for his extraordinarily valuable domain he declared the name was not for sale at any price and people should just stop trying to change his mind. Blaze, a professor at the University of Pennsylvania, had also made it clear that he was especially not interested in seeing anyone use the name for cryptocurrency purposes, having once stated, "many cryptocurrencies are scams, and I strongly advise against their use as investment vehicles."
What a difference 90 days - and a presumably gargantuan payday - can make. TechCrunch reported today that Monaco, a company that plans to issue a crypto Visa Card, had acquired Crypto.com from Blaze for an undisclosed price. With the purchase of Crypto.com Monaco is also rebranding itself as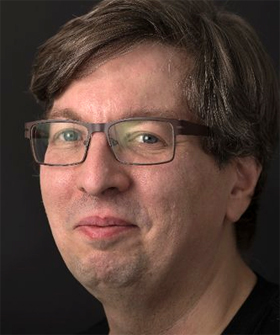 Former Crypto.com Owner Matt Blaze
(Photo from Twitter)
MCO to match the name of the cryptocurrency it issues. News of the transaction triggered rampant speculation as to what the selling price was with the most common guess appearing to fall in the $5-$10 million range. Others, pointing to Blaze's reluctance to sell, think it took more than that to get the deal done.