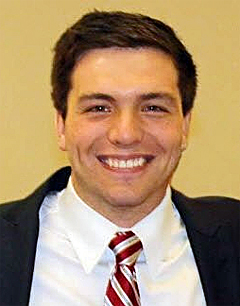 VPN.com CEO Michael Gargiulo
A quick look at the VPN Domain Brokerage page already shows an impressive list of domains the firm is handling, including DL.com, BTM.com, GTA.com, SAN.com, FAV.com, J8.com, Samurai.com, Shock.com and LocalNews.com, to name just a few. Gargiulo said the company has already closed some sales and predicted they would end up brokering $25 million worth of sales in 2019.
Michael alone has bought and sold more than 600 domains. His acquisition of VPN.com was the 7th largest publicly reported transaction in 2017, coming in at $976,730. A capsule bio on VPN.com says, "Michael can help you acquire or sell your name with many existing contacts. Moving quickly on large 7-8 figure deals is where he excels. One of his favorite transactions was CoolMathGames.com, which he contracted for $1.8 million."