We introduced this new Name vs. Name idea Monday (March 18) to see if there was enough interest in it to make it a recurring feature in this column (most likely limited to no more than once a week). The response to the first matchup between QV.net and Insurance.us was good with votes reaching triple digits. The two names had just been sold for the same price ($7,000 each) but Insurance.us easily won the battle. With voting having now wound down, Insurance.us was leading QV.net 76-45 as of this writing. In addition to voting readers can and did add some commentary to support their choices.
This time around we are going to pit a .com against a .org. Of course, if we were comparing the same term in both TLDs the .com is almost going to win, but it gets a little more interesting when you match a stronger term in the non .com against a still solid term in .com and see that both sold for exactly the same price. In this case, as you may have seem in our weekly domain sales report last night, CryptoMining.org sold for $4,000. In our report the previous week, StartupFunding.com sold for the same price.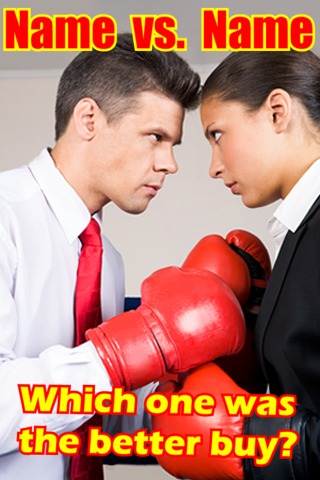 Image from Bigstock
Both terms have obvious value but, even with the slowdown in cryptocurrency speculation, there are over three times more searches in Google for "crypto mining" vs. "startup funding." In addition, "crypto mining" is taken not only in the major TLDs but a very large number of the minor ones as well. "Startup funding" is also taken in all of the major TLDs but is open in a lot more secondary extensions, indicating the term isn't quite as popular. A lot of .com fans will say that the .com is all that matters, making those points moot. Still, others feel differently and that's what makes a horse race, so let's see how this one comes out.
When considering value, investors will likely look at it as which one would I have a chance to sell for the most profit, whereas developers might think which one has the most potential to be a profitable business in a field I would be interested in building a site for. However you may look it, once again, let's get ready to rumble! At $4,000, which one was the better buy and, if you care to comment, why? (the View button will let you see poll numbers and comments):