With respect to value, another interesting point of reference from the media world (this one from just two weeks ago) came from the announcement that the Nexstar Media Group was selling 19 of its local TV stations to Tegna for $1.32 billion - 66 times more than this portfolio of 20 city domain names is being shopped for. Yes, the TV stations are developed businesses but each one broadcasts to a very limited geographic area. Every developed domain has a global reach and can offer all forms of media including print, audio and video at once - making the potential of each property essentially unlimited. Developed city domains also have an excellent track record in producing revenue. This article noted that Boston.com generated over $44 million in digital ad revenue in 2012 alone.
Fred Mercaldo, CEO and Founder of Scottsdale-based Geocentric Media, told us, "This portfolio gives a buyer an incredible footprint of digital assets on much sought-after pure City branded domain names. These domains provide an unprecedented opportunity to acquire a portfolio of this breadth and magnitude. As the future of news, travel and tourism bookings, real estate, and content goes digital at breakneck speed, this portfolio represents a unique opportunity to acquire a significant group of domain names in one single acquisition."
Mercaldo added, "The high value of local and hyper-local news and content that each City .com can generate has been long described as 'oceanfront real estate' because these pure City brands in each marketplace can be positioned to serve large audiences for future generations to come. The credibility, natural type-in traffic and the allure of residents to 'support and buy local', combined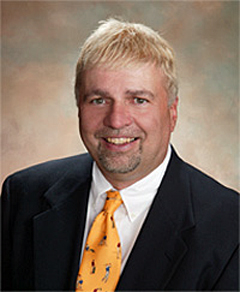 Fred Mercaldo
CEO & Founder
Geocentric MEdia
with the travel and tourism potential as well as the potential for Real Estate transactions makes this portfolio a very attractive acquisition target for a savvy buyer. As the inevitable transition to digital news and media is happening, whoever has the best brand names will prove to be the big winners."
The cities in this portfolio represent the following cumulative demographics, population, tourism dollars, real estate market size, and immediate, organic reach:
Population: 81,000,000

Annual Tourists: 300,000,000

Annual Tourism Financial Impact: $90,000,000,000

Residential Real Estate Sales: $2,000,000,000,000+ (Trillion)
Mercaldo, a widely-known domain investor/developer who also founded Scottsdale.com, cited two other successful domain industry veterans, Peter Niederman of Denver.com (and former owner of Kentwood Real Estate in Denver) and Ammar Kubba, (Thought Convergence, afterTHOUGHT and DomainTools.com) for their advice and support in putting this portfolio together and bringing it to market.
| | |
| --- | --- |
| Peter Niederman | Ammar Kubba |
Niederman noted, "These City brands in the right hands are invaluable, and this portfolio is really priceless. I experienced first hand what Denver.com could produce. Fred has assembled this portfolio at the right time, place, and price point."
Kubba added, "This portfolio that Fred has assembled is unprecedented in terms of the reach and influence afforded by these domain assets. For the right buyer with vision and ambition, this acquisition will be a game changer, forming a compelling foundation for a future media powerhouse. The value of domains has proven undeniable, and the power of this collection is irrefutable"
Interested parties can learn more about this opportunity by contacting Mercaldo directly at: Info@GeocentricMedia.com.