In a sale that obliterated the record for the highest cash price paid in a publicly reported domain sale (since we began tracking the aftermarket in 2003), Voice.com has changed hands for $30 million. The news came in a press release from seller MicroStrategy Inc., a public company listed on the NASDAQ (under the symbol MSTR). The buyer was Block.one, a company that is using Voice.com to launch its new blockchain-based social media platform called Voice.
The press release noted that GoDaddy "facilitated" the transaction on May 30, 2019. Paul Nicks, the VP & GM of the GoDaddy Aftermarket, noted on Twitter that the company was paid an undisclosed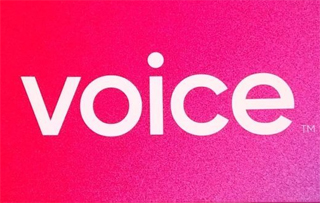 Image from Bigstock
commission (above and beyond the $30 million) to help consummate the deal via its Domain Broker Service.
Marge Breya, Senior Executive Vice President and Chief Marketing Officer for MicroStrategy, said, "Block.one has made a smart strategic decision in choosing Voice.com to be the internet domain name for its new social media platform. The word 'voice' is simple and universally understood. It's also ubiquitous ― as a search term, it returns billions of results on the internet. An ultra-premium domain name like Voice.com can help a company achieve instant brand recognition, ignite a business, and massively accelerate value creation." MicroStrategy also noted it owns a portfolio with many other top tier one-word .com domains, including Alert.com, Hope.com, Strategy.com, Speaker.com and Glory.com, to name just a few.
Prior to the Voice.com sale, the highest verified all cash domain sale we have seen was Sex.com at $13 million in 2010. We have seen other sources list sales of developed online businesses (like Insurance.com and CarInsurance.com) or domains paid for with stock (that in some cases was worthless or close to it) or cash/stock combinations (like PrivateJet.com) as cash "domain sales." Wikipedia's list of top "domain" sales is full of this kind of misinformation that unfortunately keeps getting repeated across the web. We maintain a list of the top 20 verified cash domain sales made since we began our weekly domain sales reports in 2003.