It will be awhile before agenda details for the next one are finalized, but we got an idea of what the conference intends to cover in an email sent out by NamesCon today. It noted, "NFT technology, emerging social platforms, fractional ownership, explosions in value, and constantly-evolving use cases: domaining has never been more exciting! Join us at this all-digital event to learn how interlocking technologies and trends can set you up for a lifetime of success. Take a front-row seat for the latest developments in brokerage, investing, aftermarket, and the registry and registrar spaces—plus round-the-clock networking, of course."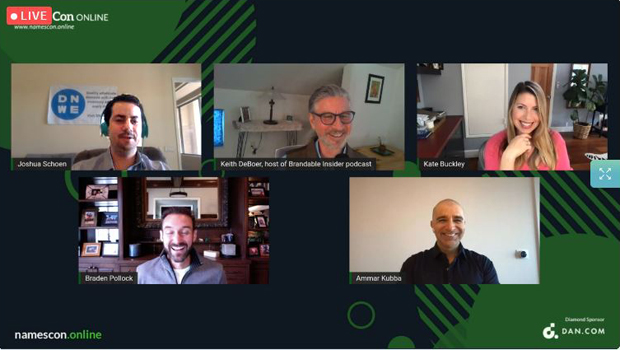 A screen shot from the What's My Domain Worth? session
presented at the January 2021 edition of NamesCon Online.
Registration for the September 2021 event is now open. The early bird price for the Standard Pass will be $79 through July 4, then rise to $99. If you have never been to a NamesCon conference and can act fast, they are offering a strictly limited lot of 150 Newcomer Passes for just $19!
Two special packages are also being offered - a $299 Channel Pass for registry, registrar, and marketplace team members and a $499 DN Academy bundle for those who want to sign up for a highly regarded professional course that covers every aspect of domain investing.