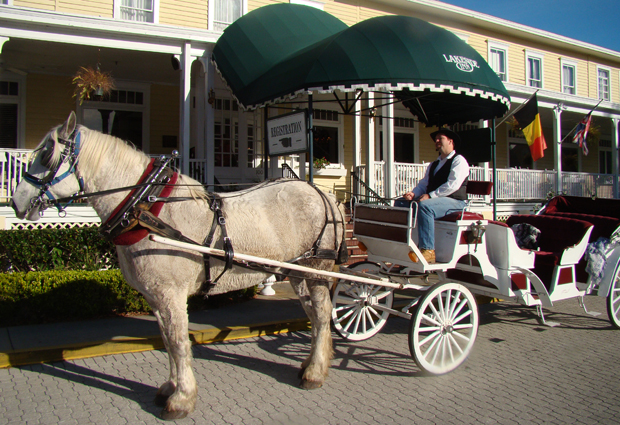 Inexpensive horse and carriage rides are just one of the many delights to be found in Mount Dora. The photo above shows the carriage that Diana and I, along with T.R.A.F.F.I.C. Co-Founder Howard Neu and his wife Barbara had just stepped off of at the Lakeside Inn after driver Jason had given us a historical tour of the scenic town located at the foot of rolling hills (very unusual for Florida!) that rise up from the eastern shore of Lake Dora. We have raved so much about Mount Dora in the past that the Neus decided to drive up from Miami and meet us there for the weekend.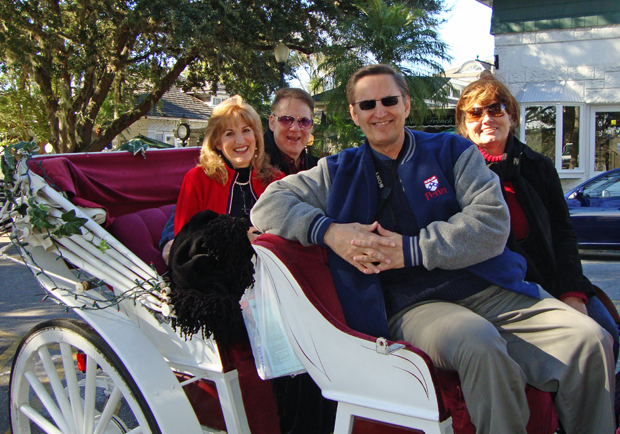 (Left to right in the photo above): Barbara Neu, Howard Neu, Ron Jackson and Diana Jackson.
One reason we wanted to go on this particular weekend was that Renningers was holding one of the biggest outdoor antique sales in the Eastern U.S. on a huge expanse of land they own just outside of Mount Dora. Diana once owned her own antique store and Barbara has also been bitten by the antiquing bug so they were both psyched up for this sale.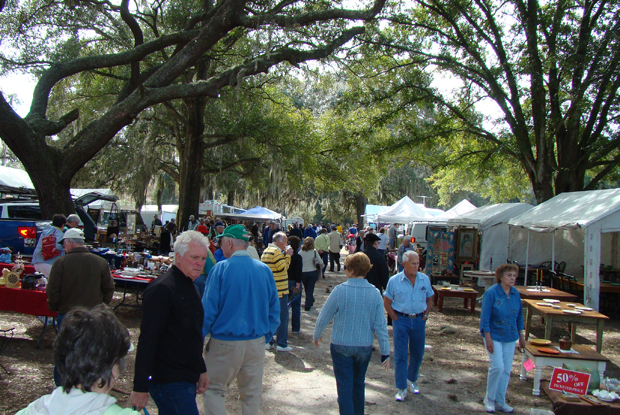 Above: A tiny fraction of the crowd that grew into the thousands by the end of
opening day of the 3-day Renningers Antique Extravaganza in Mount Dora Friday.
Below: Barbara and Diana check out one of the antique dealer's wares.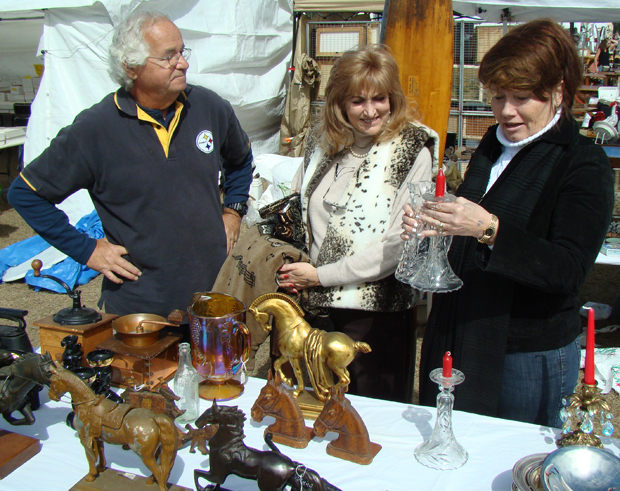 In addition to the antiquing we visited some excellent restaurants (the Goblin Market really stood out), Mount Dora's lakeside nature walk (taken on an elevated boardwalk that cuts through the dense tropical foliage) and the Lake Dora waterfront at sunset.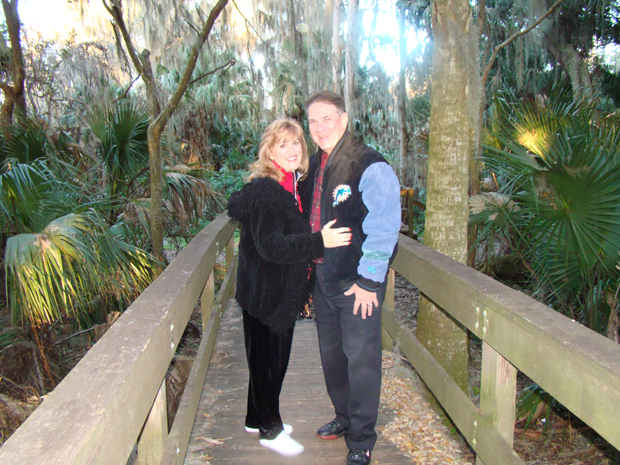 Above: Barbara and Howard Neu on Mount Dora's nature walk.
Below: Sunset on Lake Dora.
Diana and I had to leave Mount Dora Saturday afternoon to attend a wedding but the Neus were so smitten with Mount Dora they refused to leave! They changed their plans and stayed over another night to enjoy concerts that were going on as part of an annual music festival there. When we got back to Tampa Saturday night, the two new converts were still in Mount Dora listening to 60's band Gary Lewis & the Playboys playing on an outdoor waterfront stage at the Lakeside Inn.
We all enjoy the domain business so much that it is hard to tear yourself away from it (neither Howard nor I probably would have taken the break without our wives' gentle persuasion), but excursions like this remind you that there is more to life than a computer screen, PPC stats and a registrar account!