I have been running a series of highlights from DN Journal's first 10 years - an anniversary we will officially reach on January 1, 2013. On Wednesday I covered some of the key moments from 2007 which by many measures cold be regarded as the industry's best ever. The boom continued through 2008 with interest in domains so fevered that sub-categories of the general domain industry became self-contained red hot "industries" of their own - the prime example of the being geodomains - domains representing specific geographic locations like NewYorkCity.com, Chicago.com and LosAngeles.com. The top geodomain owners had formed an organization of their own, Associated Cities, to promote geodomains and they staged annual conferences around the U.S. from 2006-2010 (I was the keynote speaker at their 2007 conference in San Francisco and also covered each show that followed; Chicago in 2008, San Diego in 2009 and New Orleans in 2010).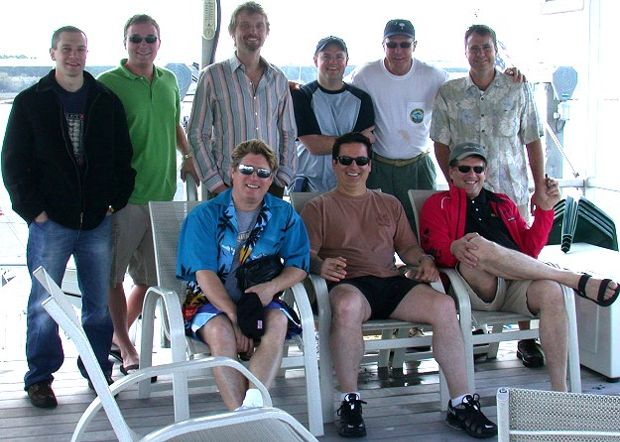 The founding board members and staff of Associated Cities (left to right):
Back Row - Josh Metnick, Patrick Carleton, Sean Miller, Jonathan King, Skip Hoagland &
Mike Ward. Front Row: Michael Castello, David Castello and Dan Pulcrano.
After doing a popular Cover Story about the Castello Brothers in December 2006, I profiled two more key geodomainers in 2008 Cover Stories - Dan Pulcrano (who owns the .com names of more than half of America's 50 largest cities) In February 2008 and Skip Hoagland (who owns many key U.S. and international city, state and country domains) in July 2008.
Geodomains were so hot, that category was further divided into booming sub-sectors of its own - geo-targeted domains pairing a city name with a product or service, such NewYorkRealEstate.com. The undisputed king of city-real estate domains was (and still is) Rob Grant, who was profiled in our April 2008 Cover Story.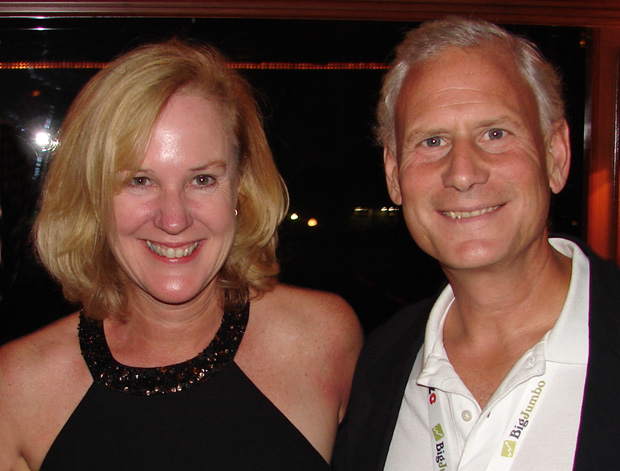 Rob Grant and his wife Pat at the 2006 T.R.A.F.F.I.C. East conference in Florida.
While Rob is still thriving and known throughout the industry, he is no longer the most famous person in his own family!. As many of you know, Rob & Pat's daughter is international music suiperstar Lana Del Rey.
2008 provided DN Journal with an abundance of riches in terms of Cover Stories. Nine of the ones we did that year were personal profiles (the most we've ever done in one year). One of those was one of our most moving pieces to date (and one of my personal favorites), the June 2008 profile of T.R.A.F.F.I.C. Domain Hall of Fame member Dr. Chris Hartnett titled From Death's Door To A Heavenly Mountain: How Dr. Chris Hartnett Built a Billion Dollar Company and Discovered the Real Meaning of Wealth.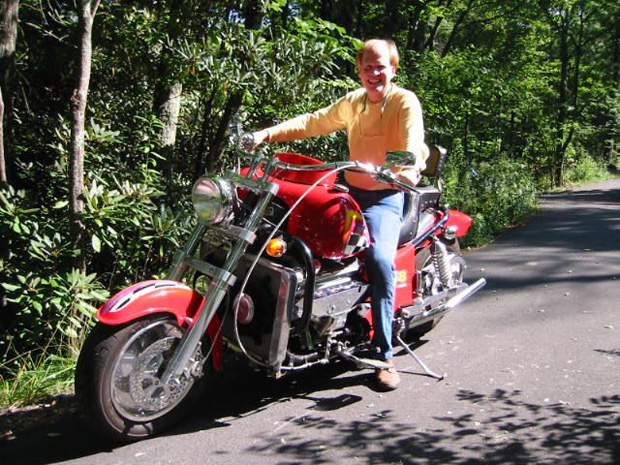 Dr. Chris Hartnett back in the saddle after beating a near fatal illlness.
Two of the world's most successful young entrepreneurs in any business, Oversee.net Co-Founder Lawrence Ng and Directi Co-Founder Divyank Turakhia, were also profiled in popular 2008 DN Journal Cover Stories. Divyank was a millionaire by the time he was 18 and, along with his brother Bhavin, he founded a company in Directi that was valued at $300 million at the time of our story (and is worth much more than that now after four more years of phenomenal growth).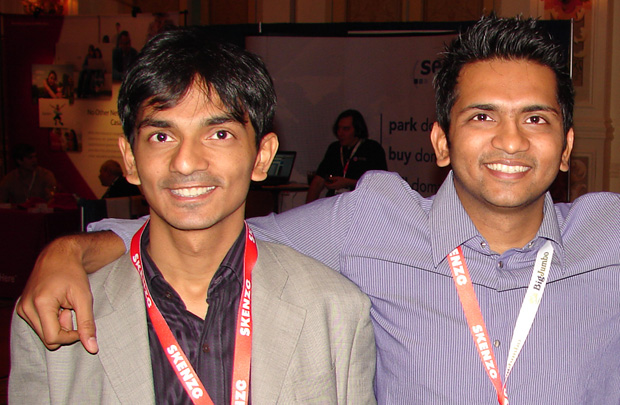 Directi Co-Founders Divyank Turakhia (left) and Bhavin Turakhia
at the 2008 T.R.A.F.F.I.C. West conference in Las Vegas.
Page Howe, Michael Gilmour and Warren Royal were also profiled in 2008 Cover Stories making that an all-star year from start to finish.
While 2008 was another great year for the domain industry it ended with a shock that reverberated around the world - a sudden financial meltdown that rocked Wall Street and began what has come to be know as The Great Recession - the worst economic downturn since the Great Depression. As fate would have it, domain investors from around the world happened to be in New York City shortly after the bad news broke, attending the 2008 T.R.A.F.F.I.C. New York conference. The headline on our conference review article said it all: T.R.A.F.F.I.C. New York 2008: Domainers Who Met in Brooklyn Counted Their Blessings While Wall Street Mulled a Meltdown in Manhattan.
It was true - while panic was ensuing elsewhere, domain owners remained confident that their assets would allow them to weather the storm better than others and most of them did. The biggest disruption for domain owners was a dramatic fall off in pay per click revenues, but the beauty of domains is that they can be monetized in many ways - through PPC, lead gen, leasing,development or sales to name a few. So as PPC evaporated, owners of good domain names were able to turn to sales to keep money flowing their way.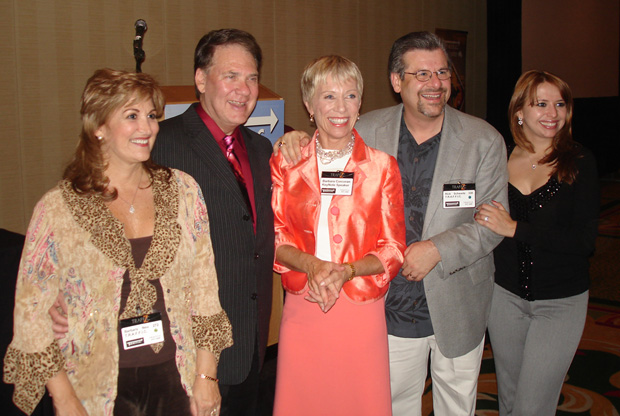 The T.R.A.F.F.I.C. conference has a history of great keynote speakers (jncluding a former U.S. Presidential candidate - Steve Forbes - in 2007). At the 2008 T.R.A.F.F.I.C. New York conference, vivacious real estate magnate Barbara Corcoran, who is now one of the stars of ABC-TV's hit series Shark Tank, wowed the crowd with her talk. Left to right in the photo above are Barbara Neu, her husband - T.R.A.F.F.I.C. Co-Founder Howard Neu, keynote speaker Barbara Corcoran, T.R.A.F.F.I.C. Co-Founder Rick Schwartz and Rick's wife Alina.
Next: 2009 - Domains continue to outperform other asset classes as the Great Recession continues to unfold, leaving us with many more personal success stories to chronicle in our Cover Stories, despite the spreading economic downturn.