Global payments giant Payoneer has been making a major push into the domain sales business ever since former Escrow.com President Brandon Abbey joined the company as Senior Adviser last October (Abbey is now Director Strategic Accounts). They are continuing to ramp up their campaign this year. On April 1st Payoneer began offering 50% off their standard escrow fees for all domain sales transactions - a deal that will remain in place until the end of this month.
Just four days later, on Wednesday (April 5), Payoneer fired another salvo when a new partnership with domain name investment platform Efty.com was announced - a deal that will give Efty customers free escrow services on any sales made this month.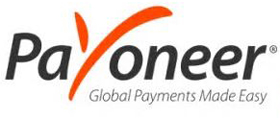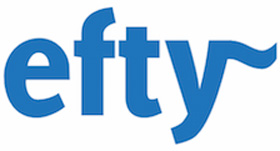 An Efty announcement about the incorporation of Payoneer's secure, licensed escrow service for global domain name transactions into their platform said, "A deep integration with Payoneer's escrow API enables Efty users to place Buy It Now (BIN) buttons on their For-Sale landing pages and domain name marketplace, which will allow buyers to purchase their domain names with the help of the licensed and secure online escrow payment service. With it's easy to use interface, Payoneer's escrow service is one of the easiest and most secure ways for businesses to pay and get paid online."
Payoneer is a digital payments company that powers cross-border transactions to over 200 countries, in 150 local currencies. Thousands of major internet brands, like Airbnb and Google as well as millions of small business owners such as online sellers in China and service providers in India, rely on Payoneer to power their cross-border payments.
Doron Vermaat, Head of Product at Efty, said "Lately we have seen an increasing demand for alternative domain escrow services from our users and we feel that Payoneer's world-class technology, seasoned team, and competitive pricing are the perfect partner to fill the gap and help us with our core mission to help our users sell more domain names without paying a dollar in commission. Payoneer's global payment capability, enables our sellers, who are based all around the world to receive payments quicker, in their local currency and at lower costs than with traditional payment methods"

Efty Head of Product Doron Vermaat (left) and
Payoneer Director Strategic Accounts Brandon Abbey.

Brandon Abbey added "Payoneer is very pleased to partner with Efty, enabling their marketplaces to offer our premier escrow services. Efty continues to excel in providing best in class solutions for domain investors. Payoneer recognizes the strong growth in the domain investing community, and we continue to add new features to our system to better support the needs of the domainers."