In the biggest cash sale of a geodomain reported since we began tracking and verifying aftermarket sales in 2003, Mark Thomas, the Founder & CEO of Florida-based VIPBrokerage.com, has closed the $3 million sale of California.com. While the buyer was not identified, a "Coming in Early 2019" splash page is already up on the prestigious domain. When we chart this sale in our next weekly domain sales report (that will be released this evening) California.com will not only be at the top of our weekly and Year-To-Date top sales charts, it will also be added to our list of the 20 biggest domain sales we have reported. California.com will be tied for #17 on that elite list (in 2000, before we began tracking and verifying aftermarket sales there were reports of a $5 million sale of Korea.com).
Thomas told us, "After several years of intense negotiations, I am proud to announce having brokered the blockbuster sale of the special 'geo' domain name California.com for $3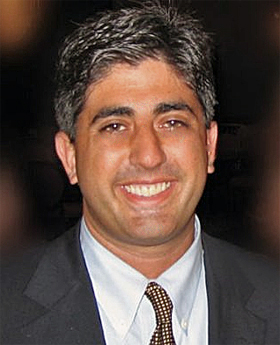 Mark Thomas
Founder & CEO
VIPBrokerage.com
million." Mark is no stranger to big sales. In 2017 he had one of the year's five biggest in 01.com at $1.82 million. He has been involved in many others that, like most sales at this level, were subject to NDA's, including Tax.com, House.com, GG.com andHH.com, to name a few. Thomas said over his career he has brokered and transacted over $60 million in domain sales which credits to "outbound marketing, persistence and tenacity."
Thomas noted that he recently brokered another 7-figure sale under a four-year lease with option to buy agreement. Its likely we will see more sales in that range from his firm as they currently have exclusive listings for Arizona.com, Paradise.com, EE.com, OF.com, Cups.com and GolfClubs.com, among others. Mark will be at the upcoming NamesCon conference in Las Vegas, so if you see him say hello and congratulate him on this historically significant sale.