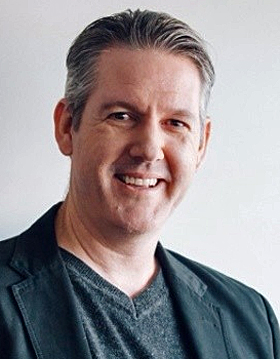 Paul Nicks
GM & VP, Aftermarket, GoDaddy.com
GoDaddy Vice President Paul Nicks, noted "Uniregistry is unique in that domain investors built it from the ground up so their products and services have always catered to the domain investor community, This acquisition reinforces GoDaddy's commitment to domain investors. Combining Uniregistry's solutions and incredible knowledge with our platform will help investors succeed and advance future innovations for them."
Nicks was also excited about acquiring Schilling's domain portfolio, adding, "Frank is one of the smartest and savviest investors, and his portfolio shows that knowledge and acumen. We can't wait to bring these to market for our customers with competitive prices."
After new GoDaddy CEO Aman Bhutani delivered the keynote address at the 2020 NamesCon Global conference on January 30, I wrote that he had made a very strong personal commitment to championing the
domain investor/developer community that I felt was extremely good news for our industry going forward. GoDaddy's purchase of Uniregistry quickly underscored that (as does Paul Nicks' decision to serve the community as a Board Member of the Internet Commerce Association, the non-profit organization that protects domain registrant's rights). The company has the money and the marketing skill to dramatically elevate recognition of what we do in mainstream business circles, and to portray it in a more accurate light than has often been the case among those with little understanding of the business.