Welcome to DN Journal's 19th annual State of the Industry Cover Story! We have again gathered leading experts from across the domain industry to get their take on the roller coaster ride 2022 turned out to be, as well as their forecasts for 2023. Given all of the uncertainty wrought by war, a crypto crash, rising interest rates, inflation and other woes, predicting how 2023 will play out is especially challenging this year but our panelists did not shy away from the task.

To get a broad cross section of opinion we called on successful domain buyers, sellers, brokers,

Image from Bigstock
and developers and also invited high level corporate leaders representing registries and registrars, aftermarket sales platforms and a variety of innovative service providers. While most agreed that 2022 was a tale of two halves (good first half, not so great second half) it was a bit surprising to see how much financial results for the year as a whole varied between the different entrepreneurs and enterprises, even among those operating in the same sector. In looking ahead to the new year, it was also interesting to see some dramatically different opinions about where 2023's best opportunities may be found.
Now, let's bring in the experts who have graciously taken time out of their busy schedules to take share their experiences and their expertise. To make it easy for you to go directly to the people you want to read first you can JUST CLICK ON THEIR PHOTO and you will be taken directly to their commentary. There is so much good information I have always enjoyed reading it straight through from top to bottom so I don't miss a thing, but however you prefer to navigate the course, I'm confident you will find your time to have been well spent!
Our 2023 Panel of Experts

(Left to Right):

Row 1: David Warmuz (Trellian/Above.com), Andrew Miller (Hilco Digital), Michael Robrock (Sedo), Jeff Gabriel (SAW.com),

Row 2: Michael Castello (Castello Cities Internet Network), Kate Buckley (Buckley Media), Jeff Garbutt (Prime Loyalty), Sandeep Ramchandani (Radix).

Row 3: Monte Cahn (Right Of the Dot/.HipHop), Ryan McKegney (DomainAgents.com), Joe Uddeme (NameExperts.com), Matt Overman (Identity Digital).

Row 4: Lauren Tussey (101domain), Braden Pollock (LegalBrandMarketing.com), Mark Daniel (Domain Holdings), Doron Vermaat (Efty).

Row 5: Joe Alagna (it.com), Giuseppe Graziano (GGRG.com), Deepak Daftari (TiE Kolkata), Andrew Allemann (DomainNameWire.com).

Row 6: Paul Nicks (Godaddy, President, Domains).


Even though DNJournal reached its 20th Anniversary on January 1st, we are still new kids on the block compared to Trellian (the parent company of Above.com), who marked their 25th Anniversary in 2022. Since we always respect our seniors (and I would otherwise never get a chance to refer to much younger Trellian Founder & CEO David Warmuz as my senior!) we thought David should have the honor of getting the party started this year!

David Warmuz
Founder & CEO, Trellian.com and Above.com

Trellian.com Founder David Warmuz celebrated the company's 25th anniversary in 2022. David, who serves as CEO of both Trellian its popular domain monetization, aftermarket and brokerage platform, Above.com, launched Trellian with his late brother Ren and their remarkable journey was detailed in a November 2017 DNJournal Cover Story.

David Warmuz

For Above.com, 2022 surpassed our expectations and we saw a 56% increase in Marketplace Sales Revenues and a 62% increase in Monetization Revenues, which is a clear indication that sales are up and so is the demand for domain traffic. Every year we report similar growth and we believe that 2023 will stay on the same trajectory, even with a downturn in the US economy that most are expecting.

We are already off to a strong start for 2023, with a record domain sale completed in the first week, reaching US$3 million Help.com, which I feel is one of the best domain names around. Congrats to the seller!

2022 saw an increase in activity and acquisitions of traffic domain portfolios, plus there has been a rise in active buyers seeking traffic domains, so please reach out if you are looking to sell.

The highlight for me personally in 2022 was Namescon Global in Austin, Texas, where we finally had a face to face event that had been sorely missed by many. Great catching up with everyone and meeting new domain enthusiasts. Many deals were made, beer was drunk and Texas BBQ devoured to make a memorable event that I look forward to going to again this year!

The biggest and most exciting trend for 2023 that I see in our space will be more AI based monetization, that is constantly being developed and refined. Huge inroads have been made by various AI tools that can be leveraged for domain name generation, content output for monetization and superior visitor targeting and re-targeting. AI generated content is already flooding the internet, and will continue to do so especially while some of the tools are still free to use... so it will be interesting to see what the big search engines can and will do to their ranking algorithms and ad placements around AI content.

Globally our industry saw more consolidation with some big platforms being acquired and I would expect to see even more this year. So this is neither a surprise nor will it be when we see other big names get acquired in 2023.

Down under, in the Australian domain marketplace, 2022 saw the launch of direct .au domain, where as before the main extension was .com.au, and this resulted in 716,278 new .au domain name registrations in only 9 months, which is 23% of the .com.au name space. Many ccTLDs had done a similar launch such as .co.uk releasing .uk many years ago with mixed results. This launch has generated a surge in domain sales and acquisitions in the Australian domain marketplace not just for the new .au domain but also for .com.au names. Above and Drop.com.au, our expired drop catching service for all .au domains, saw a huge increase in demand for both .com.au and .au domain names in 2022. We anticipate similar results and continued growth of the new .au name space in 2023.

Overall I feel that the domain industry is in a strong place to see out 2023.

Andrew Miller
Managing Director, Hilco Digital Assets
Founder & President, ATM Holdings, Inc.
When you talk about longevity in the domain world a lot of people have been around long enough now to be called veterans but there aren't too many real pioneers - people who who were successfully plying the trade in the 1990s - well over two decades now! Andrew Miller is one of the pioneers and he has the sales track record to prove it.
Andrew Miller

I

wanted to sum up 2022 in one word and decided on "Overdue". In the first half of the year, I often warned of a correction of valuations. As interest rates go, the equity market goes, and as the market goes, other assets go. 2020- May 2022 was "everything straight up" and that is not sustainable. Many asset classes corrected (tech stocks, private valuations, NFTs, Crypto, real estate). However, as has been the case since I began investing in domain names in 1997, exact match, category dotcom domains, held strong. The best assets and "real estate" always do.

I have been participating in this year-end edition for many years, and I am always consistent about one thing; the most premium.com domain names are invaluable. One important trend that really stuck with me in 2022 was that our domain name industry is growing. There is now a blend of those who have been experts in it for many years, and newer investors. In general, that is really healthy. As the keynote speaker at Namescon in '22, I met so many newer entrants into domains. I was so impressed with several and have brought some onto our team at Hilco Digital Assets. However, I also have seen a lot of inexperience, and in some cases bad actors, so everyone needs to be able to delineate between what is real and what is not.

Social media, Web 3, and the rapid growth in TLDs have fueled most of this, My stance on non .com TLDs has never wavered; they are great revenue generators for those who issue them, but ultimately, challenging to achieve value as an end user company or investor, long term. I often refer to these TLD's as "domains du jour"; here today, gone tomorrow. They are good on-ramps for a startup trying to gain traction, but eventually, when they grow up, they need to acquire their dotcom or rebrand. It is a very rare case where that does not ring true.

For Hilco Digital Assets, as was the case for me in 2021, 2022 saw us oversee a handful of domain name sales that would be #3, #4,and #6 on the DNJournal Top 100 Sales Chart if disclosed (won't be but I hope we can at least discuss them high level in 2023).

Looking ahead, I want to sum up 2023 in one word as well and decided on "Opportunity". If you are properly positioned, the corrections of '22 will lead to opportunity in '23. I am long tech stocks that have overcorrected, Yuga Labs assets, and premium domain names. If you are acquiring an exact match, category domain name, you can do so with extreme confidence that best case, it has the potential to add exponential value to all facets of your business, brand, and enterprise value, and worst case, will hold its asset value really strongly.

If you are selling premium domain names, be patient, you will achieve exceptional ROI. I am constantly stressing that to everyone we advise, and, on the domains, we are overseeing. With so much uncertainty in the economy, tech company layoffs, institutional cash available for investment, and the realization that remote businesses can work, there are going to be many new entrepreneurs and startup companies launched, and new disruptive businesses and technology formed.

Andrew Miller speaking at the 2022 NamesCon Global conference in Austin, Texas.

I do believe there is a continuing trend which is the growth in consumption of and value in brandable domain names. I expect we will see that domain names are more than just an address and brand but the gateway to so many other aspects of business. Historically, this has been the business case for registrars, marketplaces, and escrow services, but I expect it to become so much more, including product launches, user testing, AI, and key data discovery.

As marriage is the beginning point of home buying and parenting, domains are the entry point for so many tentacles of business. At Hilco Digital Assets, we are taking some major strategic initiatives in Q1 '23 that will be invaluable for our premium domains we own and oversee, and game changing in the digital asset industry. I am excited to announce, discuss, and weigh in on these investments very soon, in Q1.
Michael Robrock
CEO, Sedo.com
After a successful 20-year career in online marketing, Michael Robrock took on a major role at Sedo in August 2019 as their new Chief Operating Officer. Barely a year later, on Sept. 1, 2020, Robrock was picked to lead the company as the industry giant's new CEO. Now well into his 3rd year at the helm, Robrock continues to keep Sedo's global domain operations on track and running full steam ahead.
Michael Robrock

In retrospect, there were very few surprises in 2022. Rather, the year played out more or less like I expected. There were challenges such as inflation, supply chain difficulties and further polarization of society which were anticipated. Even though it was a volatile year, it was quite exciting, eventful and a very successful year for Sedo.

When thinking about the domain aftermarket, NFTs and cryptocurrencies are top of mind. They were heavily promoted and hyped but these investment categories didn't do well. We saw significant funds coming back to the more secure domains' class. Surprisingly, despite skepticism of NFTs and cryptocurrencies, domain sales with these and related keywords remained strong.

Fewer premium domains were available for purchase but those that sold went for higher prices. This trend was driven mainly by new and early startups plus established brands going after exact match and category killer domains. Overall we saw increased demand for ultra-premium and premium domains. Evidence of correspondingly higher prices is confirmed by various sources including DNJournal's Top 100 Domain Sales Chart.

In-person meetings: In 2022, the Sedo team was able again to attend many events around the world. Being a truly international company means being as close as possible to your customers across the globe - so a personal visit and exchange on site was really important to us. The highlight for me was seeing so many familiar and new faces at NamesCon Global in Austin. It confirmed once again that doing face-to-face business in the domain space is productive and enriching.

Looking ahead to 2023, as is generally forecast a recession follows inflation. It appears this will be the case in 2023. As a consequence, financiers will be more cautious with their capital injections. It is even very possible investments in startups will slow drastically. However, I remain optimistic as the recession should be mild and last perhaps only 4-6 months.

The purchase of domain names for cryptocurrencies and NFTs will decline. Domains from the blockchain sector, on the other hand, will continue to be in demand. .com will continue fetching the highest prices. There will be more 7 figure sales than in 2022 and at least one reported 8 figure sale. Companies will increase their focus on differentiating themselves from others. A meaningful domain will help them to be distinctive as a brand. Whether the existing inventory of premium domain names will shrink even further, as it did in 2022, remains an open question for 2023. It is also conceivable that some companies will sell their domains as assets for liquidity. This could jumpstart growth in the inventory of available domains. We should know more after the first few months of 2023.

Sedo CEO Michael Robrock and CMO Christian Voss welcomed guess to Sedo's pre-show party the night before the 2022 NamesCon Global conference opened in Austin, Texas (8/30/22).

Extensions like .xyz, .io and ccTLDs in general will realize rising prices. In particular, the .ai extension will realize a further increase in demand and price. This is mainly due to the hype around AI. OpenAI already made waves with its ChatGPT at the end of last year, so I expect many innovations and business ideas around artificial intelligence in 2023.

In 2023, there will also be more synergies between aftermarket and primary markets. Registrars, for example, will be looking for additional business models, such as the connection to the secondary market through offerings such as SedoMLS.

Last but not least, there will be more consolidation within, and into, the domain industry, which is already a long term trend. Other than that, let's address what else 2023 has in store for us. We wish the whole domain community a successful and healthy new year!
Jeff Gabriel
Co-Founders, SAW.com
Jeff Gabriel is a world-renowned expert in domain brokerage and building sales teams and has had a role in over $400 million worth of domain sales. In 2019, Jeff and Amanda Waltz co-founded Saw.com, a top tier boutique brokerage that specializes in acquiring, selling, and appraising domains. Previously, Jeff was the Vice President of Sales at Uniregistry where he and his team quadrupled sales dollar volume. Prior to that Jeff was the President and Co-Founder of Igloo.com and was also a Domain Broker at Sedo.
Jeff Gabriel

Let's start with some significant numbers from 2022:

Q4 Venture Funding dropped 64% year over year to pre-Covid levels.

Global IPO count dropped 31%.

M&A deals dropped 8%

SPAC exits fell by 44%

Unicorn births declined throughout 2022 to 19 in Q4'22, which is an 86% drop compared to Q4'21.

The global Crypto market went from hitting its peak on 11/11/21 to losing 71% of its value a year later. (2,904,441,786,523 to 845,298,425,855)

ENS Domains reached an all-time high of 1.12M in Q3, up 71% QoQ.

Renewals grew by 300% QoQ to over 100,000 in Q3'22.

Stock Markets are down an average of 20%.

(Data from CBInsights, Forbes, EY, Messari, and CoinMarketCap

)

I had a strong opinion about the global economy cooling in 2022, and I even had similar feelings going back to 2020 and 2021. However, I never anticipated losses like these in such a short amount of time, matching that with high inflation, with the reality we are not out of the woods yet.

As an industry and, in our case, a Domain Brokerage, we target startups, chase funding, and new products and services. Saw.com was positioned perfectly in 2020, 2021, and the beginning of 2022 to be the beneficiary of such growth and funding. It allowed us to sell tens of millions of dollars of domain names. But, unfortunately, those once golden honey holes flowing with cash to spend are not as prevalent.

Despite these headwinds, the number of sales overall continues to grow.

If we remove the large outlier sales that skew our numbers, our average sale price continues to rise along with the number of transactions per quarter:

| | | | |
| --- | --- | --- | --- |
| | 2022 | 2021 | 2020 |
| Q1 | 39 | 46 | 8 |
| Q2 | 54 | 52 | 19 |
| Q3 | 59 | 75 | 30 |
| Q4 | 81 | 49 | 35 |
| Totals | 233 | 222 | 92 |

With respect to 2023, if all of the statistics I shared continue to get worse, it will directly affect our business and our industry. Removing the high dollar outlier sales to normalize, our average sale price is excellent, but those large sales are relied upon as a business to have the extra funds to innovate, market, hire or acquire. If the average sale prices continue to fall, we will work much harder for a lot less reward. That is not a good thing! As a company, we believe domains are resilient even in challenging times. We faced tough times during the beginning stages of Covid. As we all know, it worked out for the best. I can see similar possibilities ahead.

Our team is far from capacity; as we gain more experience and understanding of our market, matched with our innovations and data, we will gain more market share and continue to achieve our goals as a Domain Brokerage.

As an industry and company, we must find ways to get more from less if necessary. Hard times create innovation even if it is forced. It will be exciting times in 2023! The Saw.com team is excited!
Michael Castello
CEO, Castello Cities Internet Network (CCIN)
Co-Founder, CastelloBrothers.com
In addition to being a pioneering and highly successful and visionary domain investor (with sales including Whisky.com at $3.1 million), Michael Castello and his brother David have developed multiple successful websites (Michael and David were profiled in our December 2006 Cover Story). As a proven industry visionary we often turn to Michael for analysis of where this business is headed because he always calls things exactly the way he sees them and has a batting average that very few have been able to match.
Michael Castello

When I think of 2022 I see illusion - the ability of those that used new technologies to influence and manipulate people in malevolent ways.

There is a reason I never bought crypto, NFT or Bored Monkeys. I have differing reasons for each. No doubt, some people had done well; most have not.

A stable asset is just that - stable. As of 2022, I don't believe any of these new investment technologies are stable yet. I know that generic .com ARE stable. That have a proven track record over the last 30 years. The largest trillion-dollar companies are built on generic .com. They are protected in an unstable world of markets. They will never give up theirs, nor should we. That is also what protects all other domain names AND extensions.

Be wary of labels, layers and lies.

They are here and they are coming for your money. Whether its Sam Bankman-Fried or David Koresh, it's the same MO. If you don't understand the technology or the system, or it seems like you need to learn a new language to understand it; run away!

I am a .com supporter. That doesn't mean these new technologies are not making some people rich. Making money on new, unproven investments can be risky. Don't risk more than you can afford to gamble in Las Vegas. Don't risk your life savings on things that seem too good to be true. They usually aren't.

I do not view my domain-name portfolios as investments only. I like creating something from a platform with a sticky address that can also make me money without selling the property. I enjoy making websites and putting up information for others to view or use. They are the building blocks of stability.

For 2023, I would advise people to hold onto their cash for the first six months. While cash is being devalued by many factors, including America's financial debt, it is still a liquid asset that is backed by the FDIC.

Don't gamble your savings even if it looks like you could make a killing. Things aren't always as they seem. Stabilize your family and network for the short-term. Let things play out and settle. There will be a lot of major shifts in markets. Do not get caught up in the correction.

Lastly, I am excited to see a trend in online traffic that is starting to look toward more personalized connections with an online business. That's how the internet started in the mid-90's before large companies took most of online advertising revenue. The more specific your domain name, and business to your client's needs, the more they are apt to use you and even pay more for that service.

We are seeing major changes in how online traffic is looking for better solutions for their needs. CCIN's motto for our city-sites is once again becoming relevant – Local Voice, Global Choice.
Kate Buckley
Founder & Principal, Buckley Media
Seeing domain name sales brokered by Kate Buckley at the top of DNJournal.com charts has become a common occurrence over the years as Kate continues to ring up sales of six and seven figure sales with astonishing regularity. Kate also has a fascinating life story, one that we detailed in a 2018 DN Journal Cover Story.
Kate Buckley

Industry consolidation continues—notably with GoDaddy who shook things up twice in 2022: once in their acquisition of Dan.com, and a second time in their overhauled commission structure—which remains controversial to say the least! Taking a broader view, AI was a notable player—particularly with the advent of OpenAI's ChatGPT. Many domain name marketplaces already employ AI, and it's interesting to consider how AI will continue to shape domain investing.

Shifting gears, domain investors had quite a ride with battling concerns: Crypto Winter and abatement of demand for all but the most robust blue chip NFTs, along with record inflation and gloomy economic forecasts.

And yet despite these factors, the ultra-premium domain market, particularly for one word .coms, remained historically strong. On both the buy and sale sides, we closed out our most successful year to-date—tripling our numbers from last year. Safe to say that demand for ultra-premium .coms is showing no signs of slowing down!

As far as the most unexpected trend of 2022 for me personally (and it's worth noting here that last year I predicted that premium .COM domain names might be sought as a hedge against inflation: "The long term economic forecast is uncertain and interest rates are rising, but

premium .COM domains have proven their worth through economic turbulence before and, particularly given the need for businesses to operate on the best virtual real estate possible in this new normal, I see no reason for them not to weather any storm on the horizon"), I was amazed at how many premium .COMs (well over seven figures worth) that we sold at retail prices to companies and entrepreneurs outside of the domain space who were buying them largely as investments: appreciating assets that they may or may not launch a company or brand on one day.

For 2023, a continued gloomy outlook for the global economy seems all but certain. Given world events, companies are tightening their belts as they prepare to navigate choppy macroeconomic waters ahead. Which could certainly affect demand for domain names. And yet, in a recent CEO survey, 58% of global business leaders said they expect an impending recession to be mild and short! As one pundit said, "2008, this is not"!

Moreover, tech investors have stockpiled an estimated $290B in dry powder.

As reported in TechCrunch: "Despite the downturn, strong cash supply and tailwinds for spending on digitization are leading some market participants to believe we're in a strong investment cycle." —Raphael Mukomilow and Pierre Bourdon, Picus Capital.

And those who wish to build an enduring company and a legendary brand will need to invest in their best ultra-premium domain name. Which is why here at Buckley Media, we're gearing up for another busy year of helping companies buy and sell their best ultra-premium domain names. Wishing all of you peace and prosperity in 2023!
Jeff Garbutt
Founder & CEO of Prime Loyalty
Jeff Garbutt has over 20 years of experience in the digital marketing world and his thrived by improving a company's overall performance through domain name acquisitions and sales, web design and branding. Prime Loyalty also offer domain consulting as part of their popular service.
Jeff Garbutt

In 2022, we saw well-known brands in our industry like Mark Monitor and Dan.com get acquired by larger corporations. We also witnessed the rise and fall of the NFT market as it struggled to prove liquidity in these assets long-term. In the second half of 2022, we believe inflation concerns and market volatility caused a slowdown in corporate spending as they became more strategic. On the positive side, we witnessed unprecedented sales in some gTLDs such as .xyz and 2 record breaking sales in .com domains (NFTs.com & Connect.com) at the 8 figure level.

In 2023 the uprising commission rates will have an impact on the domain industry. The increase of commission fees by marketplace and brokerage companies will push domain investors to increase prices in their assets in an already inflationary market. This will impact sales and deter potential buyers. Although negotiations might heed a fair sale price, it may not be in the best interest of the seller's net profits.

Moving into 2023, Prime Loyalty is proud to be a part of the industry that strives for a fair market

for our customers. In October of 2022, we launched our subscription portfolio management services with a commitment to our founding principles (E.T.H.I.C.S) and commission rates as low as 8%. Our Investor Plan offers perks such as: dedicated portfolio manager, outbound marketing, unlimited domains offered on our marketplace, a dedicated inquiry page for portfolio, expert brokers handling inbound inquiries, newsletter distribution, non-exclusivity, and much more. A fair market will allow domain names to be priced reasonably and benefit both the buyers and sellers.

Furthermore, we feel the industry will see price increases in 4L .com domains and a rise of sales with domain names relative to AI, AR, VR, & IOT. One word .coms will continue to dominate the top of the market and produce record sales. Although trends come and go, the domain market will continue to thrive and we remain optimistic about the aftermarket as a whole in 2023.
Sandeep Ramchandani
CEO, Radix (part of the Directi Group)
In 2018 Sandeep Ramchandani completed a 15-year rise through the ranks to become CEO at Radix Registry, a position he continues to thrive at a company that operates ten TLDs as part of industry giant Directi Group. Radix now has millions of domains under management.
Sandeep Ramchandani

After Covid gave an unprecedented boost to all sectors of the domains industry, in '22 domains like all other tech took a backseat in everyone's lives. The S&P 500 tech sector fell by over 25% and new registration in the .com zone fell by close to 10%. According to our estimates, Europe was hit far worse than other regions, as .com registrations from the region declined around 25% This is a clear reversal in momentum after the Covid induced bull runs of 2020 and 2021.

For Radix, we were able to buck the trend and grow our new reg volumes by 17%, while premium new registration revenue fell by 2.5% over 2021. However, if one were to consider our standard new registration performance on the basis of predicted life-time value, we would peg our growth in the year to be in the low single digits. Not spectacular, but we were pleased to still have grown new business over '21.

On the bright side, our renewal rates held up pretty well over the year. Our annuity premium names outperformed with 1st time renewing names trending to over 67%, while names which have renewed twice before are trending to around 90%. Standard renewals also held up to past trends.

Qualitatively we had some major marquee wins within .store. Some music legends like Shakira, Rihanna, Maroon 5 and Mariah Carey chose to move their official merch store to their perfect matching .store domains.

One of the most attractive features of our industry is how steady and predictable our long term trends tend to be. What we witnessed through 2020-22 was in a way a reversal of the trends seen during the 2008 financial crisis. Between 2007 and 2008 we saw a 4.6% decrease in new registrations which remained flat in 2009. However in 2010 we saw a resurgence in demand as new regs grew by over 10%. Overall, despite one of the worst economic collapses of our time, the new reg CAGR between 2007 and 2010 ended up at a positive 3.84%.

Just as 2010 was a correction upwards after two years of depressed demand, 2022 was a correction downwards after two years of unprecedented growth. There is clear evidence that our macro demand trends regress towards the mean. Going by the past data, years of sudden spikes or declines will soon be corrected to get us back to the steady state.

To that end, 2023 is going to be very interesting. The optimists can claim that the correction is behind us and we will see the market grow again in '23. The pessimists can argue that we have another year of correction still left, and if not, the recession will keep things grim for the year. Either way, chances are that the long term trends will continue to stay intact.

CEO Sandeep Ramchandani (at right) with Joel Rasquinha (Associate Director,
Strategic Partnerships) at Radix's 10th Anniversary Party at the Roosevelt Room
in Austin, Texas during the 2022 NamesCon Global Conference.

From a Radix perspective, while we're consistently taking over 25% of the new adds among nTLDs, we're still taking under 10% of all gTLDs. Given the high quality, generic nature of our portfolio, we have strong conviction that regardless of the macro market movement, we have lots of upside still left by taking our deserving share.

We have long held the belief that domain names are a far more versatile product than the limited purposes (pointers to websites and emails) for which they are being used. This year we will introduce some innovations which would bring domains to new, high potential segments and thereby not just grow our share, but the entire pie.

For all these reasons, we remain optimistic about the overall health of our industry and our place within it.
Monte Cahn
Founder, President & Director, RightOfTheDot.com
Co-Founder, .HipHop
Monte Cahn is a true domain industry pioneer who has handled some of the biggest domain sales on record while providing world class aftermarket services since entering the industry (before it was even an industry) back in 1994. Monte deserves a lot of the credit for paving the way countless others have followed over the three decades.
Monte Cahn

2022 was one of if not THE most unpredictable years on record! Some crazy timing events most certainly impacted the domain industry and my businesses RightOfTheDot.com / ROTD.com (digital asset and domain auctions, brokerage, escrow, and appraisals) and Dot Hip Hop, LLC (new TLD registry for .HipHop domain names - www.Get.HipHop).

Although there were some good news and events in 2022 such as the COVID pandemic easing in many countries and some businesses starting to return to normal, overall 2022 brought more bad news and events than good. Russia invaded Ukraine on the eve of our premium domain auction resulting in one of the worst worldwide economic downturns in history. As the world wide stock, bond, and crypto markets were crashing the day of our auction, these negative events also resulted in the worst domain sales results I have ever experienced since I entered the industry in 1995. To top that off, I felt like we flashed back to the late 70's with rising inflation eating everyone and everything, interest rates going through the roof, gas prices rising to all time highs, continued supply chain

debacles, China and US tension escalation, political turmoil in Great Britain, Iran, Pakistan, Asia, Latin America, humanitarian cris in Ukraine, etc. I could go on…

In years past during three previous recessions that I have experienced while in business, domain names always held decent values and remained a go-to liquidation scenario with a pretty healthy buyer / seller market. This was the first time I saw that almost come to a complete halt, so of course this was concerning and a bit scary. However, I have learned through the years to keep your head up and remain focused on my business at hand, stay positive and make the best of every situation. We gave 110% effort to everything we did last year and as a result, we had a pretty successful NamesCon auction and a few huge after auction and brokerage sales through the end of the year. We resold a couple of 7-figure domains from the past for much more than than the original sale prices. Things just fell into place a the right times towards the end of the year to make up for all the downside from the beginning and middle year.

ROTD President Monte Cahn (on stage at far right) running the 2022 NamesCon Global
Live Domain Auction with World Champion auctioneer Wayne Wheat in Austin, Texas.

I believe the strong finish in domain sales towards the end of the year were due to a clear shift in what companies and consumers are seeking in the brands they do business with. Due to all the havoc and turmoil in 2022, consumers are seeking a more meaningful connection with brands. This need for connection has given rise to authenticity as a business trend in its own right. Authenticity helps to foster consumer and corporate connections. They/we like to see brands display honesty, reliability, empathy, compassion, humility and even vulnerability and fear. Brands are also seeking more than turning a profit, they want to be looked at as being caring and standing for doing the right thing. This leads to new and existing companies looking for new brands and domain names the deliver a new fresh meaning or message. Several of our sales met that criteria in the end of the year and I believe this will continue in 2023. This continued trend will be good for our industry. This is the first time I have seen a shift in corporate thinking like this.

2023

will also trend more towards augmented reality and artificial intelligence, remote working environments, flatter and more agile organizations and this will increase the need for more partnerships, co-opmpetition, freelancing and even more remote workers.

Corporate budgets will be smaller due to past and current economic environment. I believe It will be harder and take more time to make significant high 6-8 figure sales, however, the middle market domains will benefit from this. On the other hand, Web3 and virtual reality will become more popular, easier to understand and navigate, more synergistic to new and existing brands and the need for exact match domain names will increase. As a result, we will be doing auctions that will include more digital assets such as NFTs, Web3 domains and key word domains with these trending keywords and search terms.

Left to right are at NamesCon Global 2022 in Austin are .HipHop Partner and
Chief Legal Officer Jeff Neuman, Partner Monte Cahn and Director of Marketing
Scott Pruitt. The third partner in the new TLD enterprise, Ajene Watson, is not
pictured but was also at NamesCon drumming up interest in .HipHop.

On the new TLD side, in March Dot Hip Hop, LLC were finally approved by ICANN to operate the .HipHop Registry! I never thought I would be running a new Top Level Domain extension and as luck would have it…2023 starts the 50th Anniversary year of Hip Hop! On August 11, 1973, DJ Kool Herc, real name Clive Campbell, and his friend hosted a back-to-school party in Bronx, New York. Eighteen-year-old Campbell and his friend Coke La Rock are often referred to as the fathers of hip-hop. This year will be a year of big celebrations, events, festivals, educational seminars, concerts and parties. .HipHop will participate in many of these events and ride the wave of biggest year for the Hip Hop community and culture.

.HipHip is the only cultural and community domain extension available. Although Hip Hop is the most popular music genre in the world, Hip Hop is more than music, its fashion, dance, merchandise, attitude, and way of life for More than a Billion people worldwide. We will have a big year in domain registrations as well as purposeful initiatives to help the Hip Hop culture and community! As a new TLD, there are millions and millions of unregistered domain names that will eventually be gone. I along with the .HipHop team are super excited about this year and the future of our TLD!
Ryan McKegney
CEO, DomainAgents.com
DomainAgents.com has been making waves ever since the company was founded by Ryan's brother, Phil McKegney and Adam Strong in 2012. DomainAgents consistently ranks among the top ten brokerages in the world, based on total sales volume on the Escrow.com platform.
Ryan McKegney

2022 was a year of ups and downs. Inflation and interest rates were up and the domain market was down. There were some bright spots though. The surprise strength of XYZ domains was one and it will be interesting to see how resilient the XYZ aftermarket is now that the shine has come off NFTs and crypto.

I think the first half of 2023 is likely to continue to be difficult as the full impact of higher interest rates and a recession sinks in. I'm optimistic though that by the second half of the year we'll start to see a rebound. Domain names are often the first step toward opening a new business, so domains are a leading indicator of an improving economy.

Artificial Intelligence is hot right now with impressive technologies like ChatGPT making headlines. Dot AI domains have been growing in popularity and I think that's a good space to invest in. Otherwise, I think there may be fewer sales overall in all extensions, but values should hold.

Unlike other digital assets, domain names have a long track record of value and utility. The increase in prices that we've seen the past few

years is a recognition of this value rather than a speculative bubble. 2023 will likely be bumpy, but the domain industry should ride it out better than most.
Joe Uddeme
Domain Expert & Principal, NameExperts.com
Joe Uddeme entered the domain business as the Director of Business Development at Domain Holdings. After five successful years there he opened his own shop at NameExperts.com in 2015 and since then has racked up over $80 million in sales. In 2021 Joe posted the biggest non .com sale of year, moving Poker.net for $750,000. His 2022 sales included IW.com at $570,000 and several others in six figures.
Joe Uddeme

There seems to be a direct correlation between the stock market performance and domain name acquisitions (starts). New projects dipped in the 3rd and 4th quarter, after a strong 1st and 2nd quarter. End-users and brand managers were stingy and holding out on new projects launches. Venture capital funding dried up for technology and as a result, domain sales were occurring at a lower volume than earlier in the year. The biggest impacts continue to be the inflation worry, as well as the unrest in parts of the World, including the Ukraine conflict. These two International issues have directly affected the trends in the domain name aftermarket.

There are still decent sales that occur daily, but the sales volume and traction both declined a bit as we approached the 2nd half of the year. The stock market had its worst year since 2008, and investors were also spooked by the gross negligence occurring with FTX and other crypto-related meltdowns. All in all, 2022 was a strong year, just not quite on the same level as the gangbusters we saw in 2021.

Brands continue to look for ways to stand out in the crowd. Shorter domain names continued their dominance for both existing brand managers, as well as new and emerging companies.

Continued slow growth and acquisitions will set the trend for at least the first six months of the year. We expect to have selective buy-side acquisitions that are looking to target specific assets for a specific project, or merely from a defensive strategy. Layoffs continue to mount, and will not only effect technology, but many other sectors including Ecommerce, Financial, and retail in general. Cash remains king, as interest rates continue to hurt the borrowing market.

One sign of encouragement is the number of new domain name starts being launched by some of the laid off employees. Those layoffs have started to evolve into new startups and a need for a new domain name. There were tons of developers, engineers, sales people and back-end folks that are now starting their own organizations. Amazon, Meta, Twitter had some incredible talent that now how have the ability to build and scale other business interrupters. Those workers are taking the severance, or savings to launch their next disruptor to the market. This trend will continue with the next wave of digital brandbassadors!
Matt Overman
Chief Revenue Officer, Digital - Identity Digital
Matt Overman has been a leading domain industry executive for over 15 years. He started at Demand Media, then became General Manager of NameJet before moving to Senior VP positions at Rightside and now Identity Digital (a leader in connecting the online world with domain names and related technologies).
Matt Overman

The growth of nTLDs and ccTLDs are the biggest drivers of change within the industry. This opens up new avenues for domain providers and the companies themselves by creating greater opportunities across various industries—allowing businesses to better brand themselves, improve SEO, and more.

Another notable trend involves current events creating demand for descriptive domain names. The economy has played a role in driving adoption of .finance and .creditcard. For instance, black.creditcard, gold.creditcard, and platinum.creditcard were among the top 20 premium domains registered in December 2022. These sales clearly connect what is happening worldwide with relevant domain names.

The falloff in web3-centric business domain name registrations was an unexpected theme at the start of 2022. Speculation around the metaverse and other web3 trends drove a lot of growth in 2021 and that pullback is a big reason why the overall market was softer in 2022. This is not a long term concern, as tech and creative industries especially seem to be increasingly open to using descriptive TLDs and will continue to be early adopters.

In 2023 we'll see more TLDs gain traction based on specific use cases and/or industries. The biggest example of this will be within the creator economy, as individual creators embrace domain names at a faster rate. There seems to be a growing realization that anchoring a business to a 3rd party platform has tremendous risk, whether it's an enterprise brand, SMB, or creator. The creator economy is booming with 200M+ creators (per Linktr.ee). Many are leveraging Linkin bio sites and these platforms increasingly support domain name integrations. .LINK and .BIO are the two TLDs well positioned to capture this growing demand.

All things AI will be a major trend in 2023. We've all seen the emergence of tools like ChatGPT and the various face and art generators. The presence of AI in the domain industry will increase in 2023, both in terms of registration trends (.ai and others) and in tools and services like domain name suggestion (as seen already with SmartyNames).

Finally as I mentioned above, I also expect registrations related to web3 businesses to re-emerge. This will benefit TLDs like .ai, .io, tech, .xyz and others popular within the tech industry.

Lauren Tussey
VP of Global Operations, 101domain
Lauren Tussey, VP of Global Operations at 101domain, has been in the industry and working for 101domain for over 12 years. She started her journey at 101domain in finance and quickly advanced into domain and registrar operations. She currently oversees the company's operations, including Finance/Accounting, Registrar Operations, and Domain Support/Fulfillment. 101domain is a trusted and leading registrar with over 20 years of experience in domain name solutions. They work with over 200 registries around the world.
Lauren Tussey

2022 was a whirlwind of a year. After the elevated growth domain registrars saw in 2020-2021, we saw a fairly sharp drop-off in new registrations during the 2nd half of 2022 to a more pre-pandemic level. Domain investor and aftermarket business activity likewise saw a decrease in business activity during the same period in 2022. Corporate customer spending remained strong throughout 2022, with a heightened focus on enforcement work, brand monitoring, and the sharpening of budgets. We completed another full year of working from home and are returning to the office in 2023 with a new hybrid work model in place.

We saw a significant trend of price increases from our registry partners in both gTLDs and ccTLDs. This is a trend we expect to continue through 2023. In addition, in 2022, many ccTLD registries updated or changed requirements for registration—some loosening restrictions and others tightening.

Not surprisingly, blockchain domains had a turbulent year. Tales of legal battles, unreliability, and shutdowns dominated the news. Many registrars,

including 101domain, are on the sidelines observing. We feel it's too early to provide clients with solid, predictable offerings, and there's a long way to go in terms of stability and customer education.

The highly-anticipated .au top-level domain launch was underwhelming and overly complicated. Although we helped many of our corporate clients secure their brand names, there are still a lot of direct matches to .com.au and great names up for grabs.

At the 2019 NamesCon Global conference in Las Vegas Lauren Tussey,
Vice President of Global Operations at 101Domain.com, welcomes
a visitor to the popular registrar's booth in the Exhibition Hall.

In 2023, we expect the industry to see fairly flat domain name growth in both the generic domain name space and ccTLDs for the first half of the year but remain optimistic that volume will start picking back up later in 2023.

We are already starting to see aftermarket deal flow pick up again, although at generally lower prices compared to what we saw in 2021 and early 2022. Larger and mid-size clients are actively spending and allocating budgets for 2023 to their domain name portfolios which is a good sign for different parts of the industry from our perspective. To us, this means that businesses are slowly gaining more confidence in their growth initiatives, even in the current environment.

Google is launching some of its best new gTLDs in 2023, which 101domain will offer in all phases, as we have always done. We are interested to see how these TLDs perform in our current economic situation. This year, we are excited to continue strengthening our partnerships with our technology partners, including Google, Cloudflare, Sectigo, and OnDMARC, in helping our clients optimize their domain portfolios and technologies for security, performance, and collaboration in a continually evolving digital environment.

Braden Pollock
Founder, LegalBrandMarketing.com
Multi-talented Los Angeleno Braden Pollock, one of the industry most widely-known domain investor/developers, is primarily an Angel Investor who has invested in some two dozen technology start-ups. He has also purchased more than a dozen small companies that have been rolled up into existing companies that he owns and operates.
The market downturn took a bite out of high value sales in H2. While I'm familiar with a number of 6-7 figure (private) sales, my own sales velocity slowed way down the second half of the year. I had 6-8 negotiations happening in the 7-figures that all went dark when the economy took a turn. My hope is that some of them come back in 2023. With the collapse of the crypto and NFT markets and the stock market sinking coupled with interest rate hikes and inflation, it was a perfect storm for an economic contraction.
With fears of a recession looming, many VC's are holding back their investments in order to negotiate for better deals. That said, VC's are sitting on a half trillion dollars of dry powder that WILL be invested in the start-up community. Not to mention Saudi's $620 billion Sovereign Wealth Fund will be injecting capital into the global start-up ecosystem. It's only a matter of time for more funding to make its way to domain names.
All the negative rhetoric on domain Twitter has been disappointing to watch. There are a few investors stirring the pot and I don't think it's good for anyone. We should all be supportive of each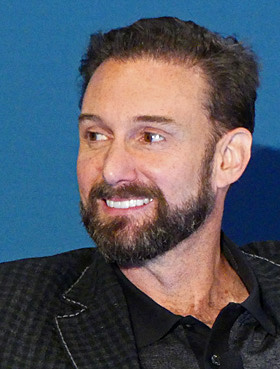 Braden Pollock
other and not chase after individual investors. As our mom's always taught us, if you've got nothing good to say, then say nothing at all.
In 2023, I predict (but mostly hope) that high value sales make a come back, although it may take a couple of quarters to get there. Every year I predict that GoDaddy will make acquisitions, but now it seems pretty obvious that they'll continue to roll up this industry. One sector that I see ripe for disruption is the brandables market. There are currently two main marketplaces and I expect a consolidation or new challenger in this space.
I'm aware of a number of portfolios being sold from one investor to another (not just GoDaddy!). I expect this trend to continue.
Last year we saw several industry podcasts come to an end along with Elliot Silver (DomainInvesting.com) recently announcing he was (unfortunately) taking a break from blogging. My hope is that in 2023, we'll have some new podcasts and blogs to enjoy from some fresh faces and perhaps a couple veteran investors.
As a new Board Member of the Internet Commerce Association (ICA), I hope to oversee the expansion of the member base in 2023. So if you're not already a member, click here! :)

Editor's Note: Braden and the rest of the ICA leadership team will be greeting guests at the ICA Annual Meeting January 21-24, 2023 in Las Vegas. We will also be there to cover it for you.

Mark Daniel
Managing Director, Domain Holdings Group
Mark Daniel is a Digital Real Estate expert who specializes in helping clients acquire and divest premium domain names and other online assets. He works with a plethora of individuals, startups and large brands alike and is widely known for his dedication to his clients and to the domain industry at large.
Mark Daniel

This past year was certainly an interesting one. It was nice to see the world slowly return to a "new normal" after dealing with the pandemic and everything that came along with it. Although many companies and employees adopted the work from home lifestyle, I personally prefer an office environment and was happy to be back at my real desk in 2022.

One of my favorite things which came out of 2022 was the opportunity to see people in person again at actual live conferences. Meeting with our industry friends and colleagues in person gives us a better idea of what is happening in all sectors of the domain space. We can read about things online and do virtual conferences, but there is nothing like sitting and having a conversation in person or being part of a discussion panel.

In my opinion, one of the most unexpected trends for 2022 was the .xyz extension's increase in popularity. Previously, most thought of the .xyz as just another one of the many "fun" extensions that came to market, but in 2022 it seemed to be taken more seriously by brands. We had several past clients come back to us in 2022 wanting to acquire their brand in .xyz. Many new buyers were open

to acquiring other extensions as their main brands, often because the .com was either taken or it was priced too high for consideration. The .io trend also continued and we saw many public and private high dollar .io domain sales. While the .co extension was gaining popularity over the last few years, we saw a slight drop in those sales last year, although some companies still launched with a .co extension (and paid some hefty sums to do so!). As the inventory of premium .com domain names dwindles, many companies are choosing unique words, or combinations of words, to launch or promote their brand.

2022 was not only a great year for generic domains, but also a strong year for 3-letter .com sales to end users. We had more of those sales in the 6-figure range than usual. We also saw an increase in payment plan transactions since many startups need their name but can't afford to pay for it all at once. It was nice to see domain owners of all kinds become more open to payment structures.

Across the industry, some spending was put on hold after the cryptocurrency market went downhill. However, we still believe that cryptocurrency has a future, and it's just a matter of time before it becomes more mainstream. The declining state of the crypto world definitely influenced the domain space, more so in the domain investor market than with the end user client.

We also noticed there are more and more people out there calling themselves domain brokers and trying to get into the industry. While it is great to see the industry grow, I hope we can implement some sort of a broker code of conduct or certification process to weed out the rogue brokers. This is an ongoing topic of conversation among many in the industry.

Domain Holdings Managing Director Mark Daniel (center) with fellow domain
industry veterans Chad Folkening (left) and Dr. Chris Hartnett at the
2016 edition of The Domain Conference in Fort Lauderdale, Florida.

I think that 2023 will be a unique year in the domain aftermarket space. Given the recent increase in companies venturing into the Artificial Intelligence space and more public awareness in this area, the .ai extension will likely take off this year much like the .io trend that started several years ago.

With growth in the overall value of good domains, the window for investors to get "bargains" is getting smaller.

Various global events in the last year have caused a bit of a slowdown in domain sales and acquisitions, which will likely continue for part of this year. I know that I speak for most of us in the industry when I say it will be challenging to outperform the sales we had when the pandemic first started…but it will be fun to try! Businesses are better understanding the importance of an effective online presence and the need to support their customer bases online, which in turn means more domain sales for our industry.

The domain industry has gone through a lot of consolidation in the last several years which I expect to continue as companies get acquired and/or merge with other players in the space. An ongoing trend this year and beyond is the value of short premium .com domains will keep going up.

We will persistently pride ourselves on our work ethic and commitment to help clients make the best decision for their buying or selling needs. Let's all go crush it this year!!
Doron Vermaat
Co-Founder, Efty
Efty is the leading domain name software-as-a-service investment platform an operator of the world's largest commission-free domain name marketplace Efty.com. Their customers include the owners of some of the world's best domain names that are not offered for sale anywhere else.
Doron Vermaat

2022 was the year that finally marked the end of Covid-related restrictions worldwide, and big tech companies started reel workers back into their offices again. That is, those that are still employed after the massive layoffs we've seen at companies such as Meta, Twitter, and Amazon after the economy slipped into recession. The FTX collapse at the end of the year has been a heavy blow to the already suffering cryptocurrency sector, causing another $8 billion in assets to vanish. These events impacted the domain name aftermarket in the 2nd half of the year as a lot of capital, some of which previously flowed into domain names, disappeared.

Despite all the doom and gloom, we still saw a strong year-end for many domain name investors, which goes to show that no matter what the economic outlook is, there's always a steady demand for great domain names as laid-off tech workers venture out on their own and new trends such as artificial intelligence take the internet by storm. It also shows that domain name investors should aim to adapt and ride the waves of recent trends accordingly.

The most significant event in the domain name industry in 2022 was GoDaddy's acquisition of Dan.com and its recently announced "commission alignment." It's an intelligent attempt to motivate domain sellers into using for-sale landing pages in the GoDaddy family of companies and creates opportunities and challenges for the competition.

2023 will be a fantastic year for companies in the domain space to build innovative products and add value to investors. At Efty Investor, we're working on our most exciting roadmap yet. We're currently rolling out Smart Landers, our most significant feature to date, that will change how domain name investors utilize For-Sale landing pages for their domain name portfolio. It will help boost inquiries & sales and reach more qualified buyers for your domain names. I am even more excited about what's next for Efty.com, our marketplace, as we will announce a major redux in the coming months.
Joe Alagna
Advisor, Intis Telecom (it.com)
Joe Alagna is a veteran of more than 20 years in the domain name industry and an advisor to the UK Intis Telecom Registry and the it.com domain name. Joe previously served in executive positions at CentralNic, 101domain and Afilias and also served on the Board of Directors of that Domain Name Association that has since merged with the I2C.
Joe Alagna

Our domain category is the creation and sale of third-level domains. I like to refer to them as tlds (with a small "t"). The most significant trend for us is that people are still interested in them even after the industry has created over 600 new generic Top-Level Domains (gTLDs) over the past twelve years. My most unexpected event is that I'm back in the domain name business!

As it relates to the domain name industry, promoting third-level domains has been part of my life's work, starting with CentralNic in 2000. When I left CentralNic in 2013, just before they went public, selling third-level-domain names was our primary business. Since then, they've gone on to be an online conglomerate.

Intis Telecom is following that lead, introducing the tld, it.com, to the world with our Sunrise offer happening right now. Our CEO, Andrey Insarov, has already built a substantial short-messaging services business, working with telecom operators worldwide. Now, he's decided to offer it.com domain names through domain registrars to expand the namespace and help the IT industry find short, easy-to-remember, and relevant URLs.

The advantage we have is that the idea is no longer novel. In truth, third-level domains have been part of the domain name system since its inception. For example, in his October 1984 introduction of RFC 920, called "The Purpose of Domains," Jon Postel wrote that the DNS should work as follows: "The domain system is a tree-structured global name space that has a few top level domains... subdivided into second level domains. The second level domains may be subdivided into third level domains, and so on."

This vast third-level namespace represents an overlooked and significant way to increase options for registrants in the coming years. It can also do the job with minimal effort and built-in universal acceptance. Our industry has been overlooking an easy-to-implement tool right in front of our eyes for almost thirty years.

In 2023, Intis Telecom will invest significantly to promote the it.com domain and to promote third-level domain names as a tool to expand the namespace. Our goal is to overcome common myths about it. For example, Some people ask;

Q. It's risky; why would I entrust a private company to be responsible for the root of my domain name?

A. Private companies run all new GTLDs. We entrust companies like AOL, Verizon, Google, and hundreds of smaller companies with millions of our email addresses. We entrust companies like WordPress, Squarespace, Wix, Shopify, and many more with our websites at the third level. They work perfectly.

Q. What if the owner sells the domain name?

A. Intis is investing close to $5M in this initiative. Most new gTLDs have spent less. So we're very committed to this idea. If it sells, it will be sold as a business.

Q. But gTLDs and ccTLDs have contracts with ICANN.

A. Yes, they do, but not all of them. For example, many highly used ccTLDs have no contract or simple MOUs with ICANN. As a result, some ccTLDs have been shut down and started over. New gTLDs are risky too. They can and have changed prices and rules regularly.

The truth is that all types of domains contain some risk at varying levels. Moreover, the company or entity behind each of them matters more to the zone's stability than the actual zone itself.

Joe Alagna (left) onstage at the 2022 NamesCon Global conference in
Austin, Texas to field questions about the new it.com domain registry.

We'd like to see ICANN develop legal and financial platforms for third-level domains that mirror what they did for new gTLDs. It's low-hanging fruit and would open up opportunities unimagined. In addition, it would create unparalleled new namespaces, and there'd be no need for universal acceptance.

Companies worldwide offer hundreds of millions of email addresses on their domain names for free or a fee. Creating and delivering email addresses is one of the rights we receive as registrants of domain names. The same is valid for creating, using, offering, (and selling) third-level domain names. So why wouldn't we want to encourage the growth of this space as well? Intis Telecom is looking forward to helping do just that.
Giuseppe Graziano
Founder, GGRG.com
Giuseppe Graziano specializes in helping companies and individuals buy and sell high-value short .com domains defined as "liquid", including 2 letter .com and 2 and 3 number .com. Giuseppe, who is regularly featured as a speaker at major industry conferences, also publishes, in collaboration with Intelium, Escrow.com, and ShortNames.com, the quarterly Liquid Market Report, thath analyzes the major indicators that drive supply and demand in the domain aftermarket.
Giuseppe Graziano

As someone who tracks closely the investor market for 2 letter and other short .com domains, 2022 has been the year of reversals. We transitioned from a seller market at the beginning of 2022 to a buyer's market. Speaking numbers, we tracked $89M in Escrow.com sales in our Liquid Market Report for 2021. In 2022, the number almost halved to $46M. This was due to a weakening of the Chinese economy and the exceptionally strong US Dollar against the Chinese Yuan (at a record low since 2007) which effectively made domains almost 15% more expensive for Chinese buyers. For the first time since 2016, I saw Chinese investors selling good 2L and 3L .com at reasonable prices.

Investors were also quite cautious in the West: the simultaneous fall of stocks, real estate, and cryptocurrencies presented many attractive investment alternatives. Speaking about cryptos, the bear market, exacerbated by the demise of FTX (fun fact: ftx.com was in one of our 2018 domain lists), had a negative impact on end user demand since crypto companies were responsible for some of the largest transactions. But it also affected investor's demand, since many domain investors held large positions in the crypto and NFT space.

Outside of domains, the historic event is ChatGPT. A game changer in so many ways. I am still grasping the implications. I bet at least one person in this post has been "helped" with their answers. Which reminds me of this quote from Naval Ravikant: "In an age of infinite leverage, judgement is the most important skill."

As a personal update, after spending a large part of my life in beautiful Lisbon, I moved to Dubai. It should not come as a surprise that Lisbon and Dubai have become two of the most popular hotspots for people in the domain business. If you are in the domain industry and you do not live in North America or China, chances are that you are considering moving to one of these two places. And if you indeed are, feel free to email me and say hello!

Giuseppe Graziano (right) visiting fellow broker George Hong
at George's Guta.com office in Ximaen, China in 2016.

Regarding the new year, I recently saw a meme of two dinosaurs watching a meteorite about to collide with Earth. One of them looks unfazed and whispers to the other: "Don't worry, it's already priced in". That's how I feel about 2023. Everyone has been talking about the rising interest rates and the looming recession. I can't recall the number of "this is going to be the worst recession ever" click bait I have seen. And, unsurprisingly, everyone has been cautious. Yet, the end of Zero Covid policy in China and subsequent reopening, inflation rates getting under control and a potential thawing of the Russia-Ukraine conflict on the horizon make me cautiously optimistic about 2023.

If a recession does hit, we can expect an increasingly tense political climate, both in Europe and especially in the US ahead of the election year. So I see more people relocating to safe havens like Lisbon or Dubai. Domain wise, a recession typically translates in lower end user demand, therefore a lower sell-through rate on your domain portfolio and lower sales prices. It does not take a Finance major to understand that when your money could be sitting in the bank earning interest, you are less willing to hold assets that do not generate cash flow. So probably less investors adding to their portfolios. Yet, for those brave souls, times could be ripe for great deals.
Deepak Daftari
President, TiE Kolkata
Deepak Daftari is one of India's most widely known domain investor/developers as well as being a busy broker and angel investor. Since 1999 he has also been running one of the oldest education portals in India at eSiksha.com, with a 1 Million plus user base. He also serves as President of Tie Kolkata, a highly respected organization devoted to fostering entrepreneurship in the Kolkata region.
Deepak Daftari

There were many prominent trends which marked a very exciting 2022. These trends and events not only shaped a very profitable 2022, for some, at the same time left a lasting imprint on this industry, re-shaping the domaining industry for times to come. Some of the most significant ones worth mentioning being:

GoDaddy acquiring DAN.com

Newfold digital acquiring MarkMoniter

Rise and fall of Web3 companies, especially the ones oriented towards Crypto and NFT

Emergence of .XYZ extension as a preferred extension for web3 companies / start-ups

Phenomenal hike in pricing and sales of marquee 1 word .com names

The rise and fall of seasonal trends leading to outlier sales for words like Meta, Metaverse, DAO, NFT etc

The meeting of NamesCon US with CloudFest US, bringing two very strong verticals together, on the same platform at the same time

The fall of credibility for Epik as a registrar and customers funds being locked up in alternate payment systems

The ongoing legal challenges between Unstoppable and Handshake domains and NameCheap joining the duel, fighting for the rights of Handshake names

The reveal of the new interface for GoDaddy & Afternic Domain Management platform and the much needed revamp of the old legacy system.

Looking ahead to 2023 I expect to see:

Market consolidation leading to increase in pricing / commissions paid by domainers to domain sales platforms

Emergence of SquadHelp, SAV, DAAZ & Domain Agents as stronger competitors & alternative sales platforms

Further consolidation of the Domain Industry with more buyouts and emergence of just 2-3 key players in each vertical of domaining

AI playing an active role for domainers acquiring sizable inventory at better pricing

Further rise in cost of acquisition for domainers from both wholesale and expired inventory sales platforms

Significant price rise for 1 word and CVCV .com names, .CO, .AI and .IO names

More Registries moving towards premium pricing / renewals, making it more difficult to acquire good one word names at hand registration prices

Automation and scripting making it more difficult for domainers to acquire good names from expired inventory platforms

More 6 figure sales for .CO .IO .AI & .XYZ extensions
Andrew Allemann
Founder, Domain Name Wire
Andrew Allemann, who founded Domain Name Wire in 2005, is one my colleagues in the domain media corps and, like all of us who write about domains, he is also a veteran domain investor with countless acquisitions and sales to his credit. He knows this industry inside out and can always be counted on for an educated and honest opinion on anything related to domains.
Andrew Allemann

One thing that seems like a continuation of 2021 into 2022 is further acceptance and usage of non .com domain names. Whether we as domain investors think it's smart to go with a .com or something else doesn't matter -- what matters is what companies are choosing to do. And one thing is clear, more companies are opting for new TLDs and ccTLDs. .Com is still king, but finally, 10 years after new TLDs started to roll out, we're starting to see a bit of momentum. Some of the savviest domain investors have picked up on this and made money from other extensions. Domain investors shouldn't just look to the past to figure out how to make money with domains. They should look at trends and what the future might hold.

As we move past the pandemic, one thing to watch for now is the reduction in new registrations and aftermarket purchases. I've been asking myself if the Covid surge was additional demand or if it was merely pulled forward from future years. It's probably a bit of both, and I think it's worth keeping an eye on these trends in 2023.

Another thing to keep an eye on is web3's impact on domain names. The decline in cryptocurrency and NFT values will impact domain names. It will probably suck some of the momentum out of blockchain-based domains, too.
Paul Nicks
President, Domains, GoDaddy.com
Ove the past 12 years, Paul Nicks has steadily risen through the ranks at GoDaddy to become President, Domains, a job that includes oversight of the company's huge aftermarket operations (GoDaddy Auctions, Afternic, Uniregistry and Dan.com).
Paul Nicks

Editor's note: As a sports fan I think Paul Nicks will appreciate being called on as the closer for this year's State of the Industry report. As it happens, in our December 2022 Cover Story, we took an in depth look at Paul's life from childhood right up through 2022, including what he has accomplished and seen in the industry during his move up the ranks to President, Domains at GoDaddy. If you haven't read it yet, I highly recommend checking it out. Paul proved that the long way around can still lead to the top! In that article Paul also provided his thoughts on what we are likely to see in 2023 so we will share those here:

If the past is any indication, prior market downturns have led to an increase in small online business creation and entrepreneurship. We need to make sure that we're building products that customers trust and offering them the most compelling reason to spend their likely limited marketing budgets on a quality domain name. Our business building offerings, including websites, email and commerce, combined with a pay over time model for premium domains make for a very compelling offering for anyone looking to establish themselves online.

*****

For our own closing note, we want thank every one of the domain industry leaders who contributed to this year's State of the Industry report. We know asking them to take time out of their busy schedules to comment, especially over the holidays when family time is so important, is a big ask. Fortunately, there is no shortage of selfless people in this industry who are willing to stop what they are doing and share what they have learned along the way, with the hope that it will help others succeed as well. It is and has always been one the things we love most about this business!