Every now and then someone seems to come out of nowhere and capture people's attention - the proverbial overnight sensation. It happens in the domain business too - most recently with a new wave of domain monetization companies - most of which have been launched by people who are domain owners themselves.
One thing our field's "overnight sensations" have in common with many you've seen in the entertainment world is that it took years of experience and hard lessons learned to set the stage for their big breakthrough. The team behind Rook Media is a perfect example of that - the name is new but the players are battle tested veterans including six founders and a star free agent who have a combined 55 years of experience gained through time spent at four of the industry's best known monetization services (services they now compete head to head with). In our new Cover Story we will tell you who they are and how they did it. Full Story Here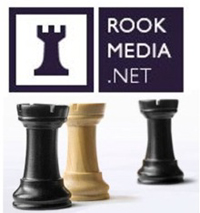 By Brett Lewis, Lewis & Lin LLC
Being on the receiving end of a UDRP Complaint can be unnerving and worrisome for some clients, while others receive it as a declaration of war. Many factors will influence whether a domain name registrant chooses to fight back and file a response, including the value of the domain name, the registrant's ability to fund a defense, and the odds of successfully defending the domain name.
Although the odds are generally stacked against registrants statistically, statistics can be misleading. Many times respondents should expect to lose, because they are engaged in conduct that runs afoul of the dictates of the UDRP and governing law. However, the odds for respondents in contested proceedings are far better – perhaps in part because the Respondents are represented by counsel, and in part because the domain names in question are worth defending. Click here for Full Story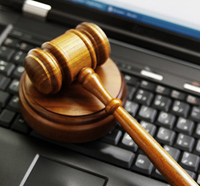 Cyber law image from Bigstock