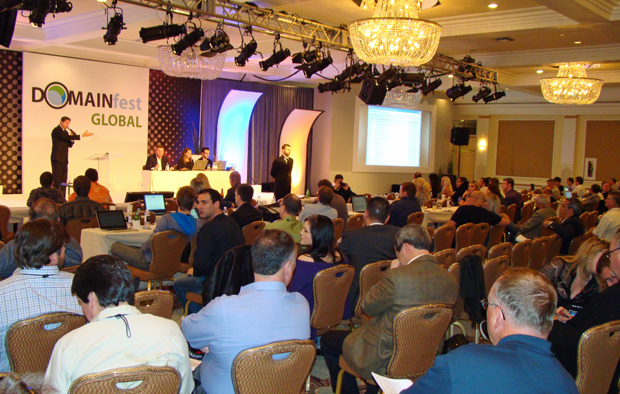 Above: Scene from Moniker's Premium Live Domain Auction Thursday afternoon
(Feb. 3, 2011) at the DOMAINfest Global conference in Santa Monica, California.
Below: Auctioneer Wayne Wheat, the best domain auctioneer in the business, directs the sale.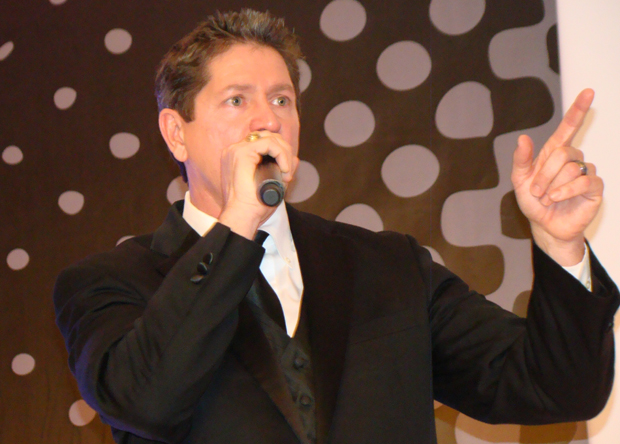 Shortly after the auction ended, DOMAINfest Global guests boarded a fleet of buses that took them to the world famous Playboy Mansion for the show's grand finale - a gala party that doubled as a fund-raising event for Jenny McCarthy's Generation Rescue Autism Foundation.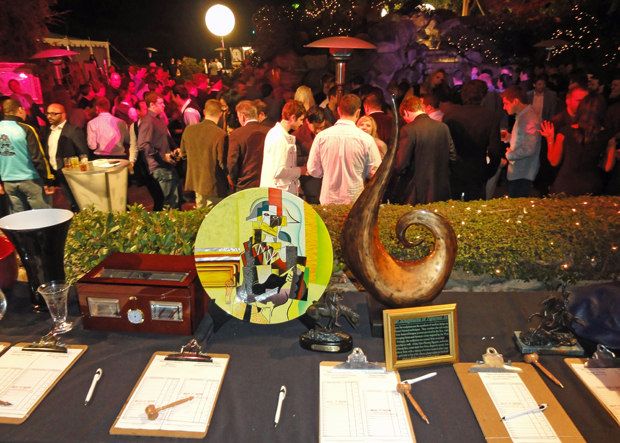 Hundreds of donated silent auction items were scattered across the
Playboy Mansion's spacious grounds. Above you see a few of them in the
foreground with guests in the pool and grotto area in the background.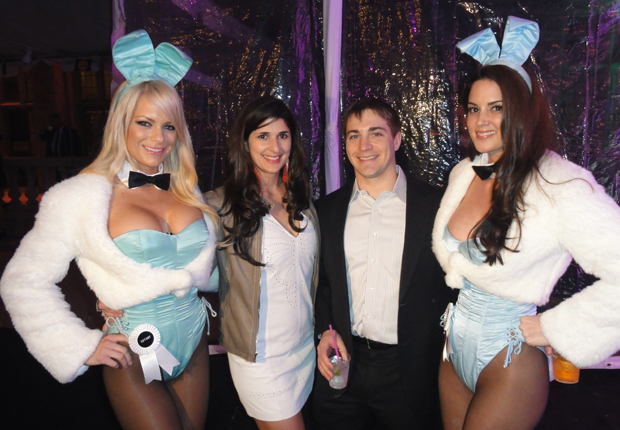 No visit to the Playboy Mansion would be complete without Bunnies and they were
there in abundance. Above guests Mary Danna & Kevin Daste (2nd and 3rd from left)
are welcomed by two lovely rabbit-eared ladies representing the iconic brand.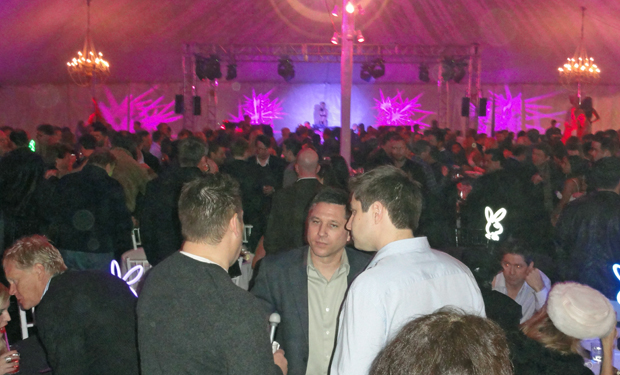 It was a chilly night at the Holmby Hills mansion, but a giant party tent on the estate's
east lawn served as a warm central gathering area of the hundreds of guests on hand.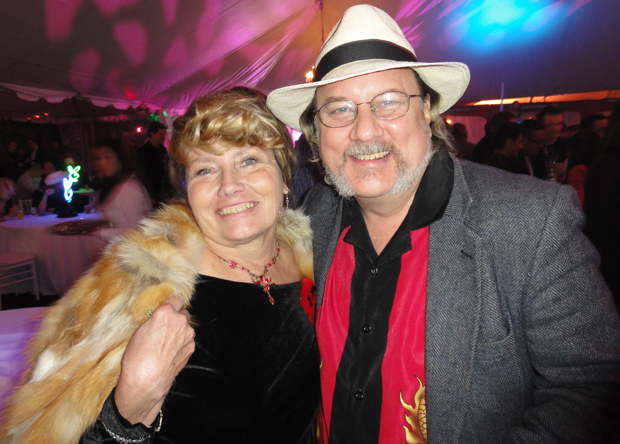 Faces in the crowd included one of the world's top domain attorneys,
Dr. John Berryhill, seen above with fellow guest Diana Jackson.
Oversee.net's DOMAINfest Global team, led by President and CEO Jeff Kupietzky, did another fabulous job with the 2011 event. If you missed our daily coverage from eariler in the week, you can find those posts here:
We will also be producing a more detailed show review article in the next week or so after returning to our home base in Florida. Ths year's review will have a special twist that I think will be of special interest to everyone in the industry.