August 5 & 6, 2017 in New Delhi at a venue that will be named shortly. This will be a return visit to the nation's capital for DomainX. Their 2016 conference was held there last August at the Shangri-La's Eros Hotel. DomainX was launched in 2014 with an event in Hyderabad followed by a 2015 conference that I attended in Banagalore.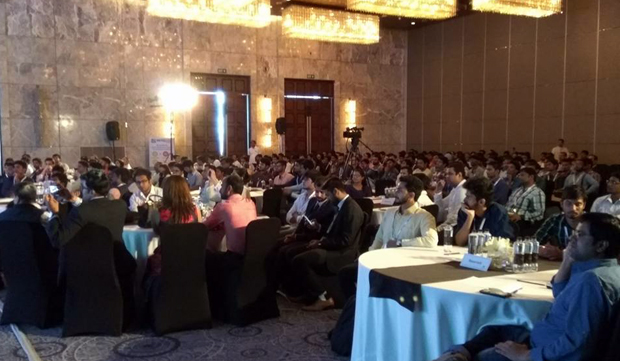 Above: A scene from the 2016 DomainX conference in New Delhi.
(Photo courtesy of Gaurav Jain)
Below: Several 2016 attendees went on a DomainX sponsored visit to the Taj Mahal.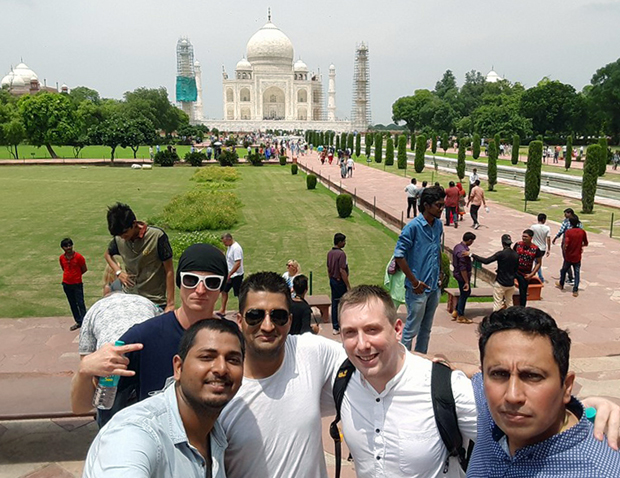 A preliminary list of likely speakers is already up on the DomainX website with that roster to be expanded and finalized, along with agenda details, in the weeks ahead. Seats can be reserved now with tickets priced at a standard rate of $150 (as I write this early bird tickets have been temporarily discounted by 25% to $112.50 but that could change at any time when the limited allotment runs out). A small ticketing service fee (under $5) is added to the ticket price.