they are never going to gain traction. Most agree that the best way to build recognition is to encourage end users to develop businesses on new extensions. The more sites the public sees on new gTLDs the sooner they will recognize, accept and start using the new options themselves.
With that in mind, Radix Registry, the operator of several high profile new gTLDs, including .website, .tech, .store, .online, .space and others, has come up with a unique new way to encourage new online businesses to set up shop on one of their domains. With the launch of Startup League Radix has introduced a startup-support program designed to aid early stage startups that use any of Radix's TLDs to launch their idea or company.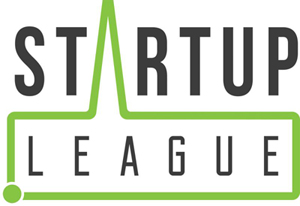 Those accepted into the program will get perks that include help with event sponsorships and public relations. Radix lists the key benefits of the program as these:
Cash Sponsorship for startups attending leading tech events like Disrupt, Web Summit, Collision, RISE, SLUSH, etc. Radix will pick-up 25% of every start-upís participation cost

Media mentions on leading tech startup portals such as Alley Watch and Tech.eu.

Start-up branded t-shirts and schwag.

Special discounts and payment plans on Radix premium domain inventory.
During the first week of the program, Radix incubated 15 startups including Emoji Keyboard developer Kika.tech, AI powered outsourced software development firm, Devteam.space and Wearable device for the visually impaired, Horus.tech. The Startup League has also partnered with renowned startup enablers like Founders Space, Whub and Founders Institute to support the program and onboard their startups to the Startup League.
Sandeep Ramchandani, VP & Business Head of Radix, said, "We believe that our growth and success is linked closely to the number of high-visibility websites using our TLDs. Through the start-up league we will provide financial and marketing assistance to our start-ups customers, with the goal of seeing some of them grow to become very popular brands."

To spread the word Radix has been an active participant in several start up focused events like SXSW and the Techcrunch Disrupt event that was held earlier this month in San Francisco. Radix was also a sponsor of the TechCrunch Disrupt Hackathon and awarded a $5,000 prize to the most innovative project on a Radix domain - Racoon.tech. The hackathon saw 40+ projects choose Radix's new TLDs, including the Hackathon winner PointShop.space and the Verizon prize winner Auto-Trash.tech. Radix and StartUp League also exhibited through the conference to engage with more startups and encourage them to consider Radix domains.

Sandeep Ramchandani
VP & Business Head of Radix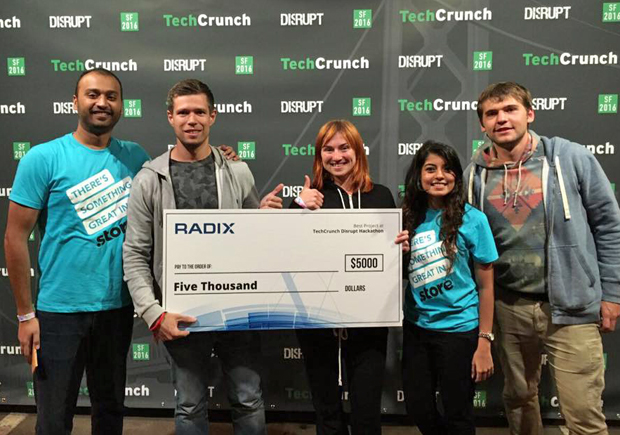 The Racoon.tech team collecting a $5,000 prize from Radix Registry for Most Innovative
Project on a Radix domain at 2016 TechCrunch Disrupt in San Francisco earlier this month.
Radix plans to continue ramping up its focus on end-consumer events, both as a way of supporting it start-up customers exhibiting there, and as a way to recruit new start-ups into the program. If you have a start-up you would like to have considered for Startup League you can apply here.