Chief Marketing Officer Jeff Sass told me,
"39 premium names totaling $149,480 (after broker discounts) were sold in the first 7 days. 95% of the buyers (representing 37 names) chose the free financing option and 43.6% (17 names) were bought or sold by Broker Program participants."
"With 60-month, interest free financing, that $1,000 name can be had for less than $17 a month. For businesses and entrepreneurs, great 5 and 6-figure premium names become much more attainable when payments are spread out over 5 years. You can search for and purchase premium .CLUB names, with a one-time payment or with 60-month financing, at www.get.club."
Sass added, "With the broker program, domain investors and brokers can more easily market and sell .CLUB premium names to their clients, passing along savings and the financing option. Approved brokers are issued a unique code they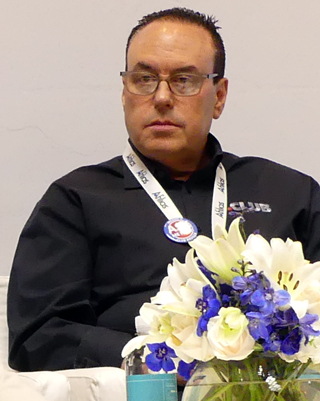 .CLUB CMO Jeff Sass speaking on a New gTLD panel at the 2017 NamesCon conference in Las Vegas last week.