Domain forums have long been popular hunting grounds for investors looking to bag attractive names at bargain prices. However, there are so many domains for sale at the massive NamePros.com forum it can be hard to find the diamonds you are looking for in what seems to be an endless "mine".
Glasgow, Scotland based domain industry veteran Martin Kellerman decided that providing an affordable solution to that problem could be a good business opportunity, so the professional programmer has built and launched a new service at NameThreads.com. With it, Kellerman says, "You can easily search all of the domains for sale at Namepros. We have well over 100,000 domains in our database. Domain re-sellers trade their domains cheaply on Namepros.com but until now it has been very hard to search for specific domains according to your requirements."
NameThreads let's you search by domain keyword, TLD (.com, .net, .co.uk, etc.), domain length, number of letters, digits and hyphens in the domain, number of vowels and consonants
and many other factors. Kellerman noted, "If you are starting a website or business in a certain niche, you can search for domains in your niche. If you are looking for a short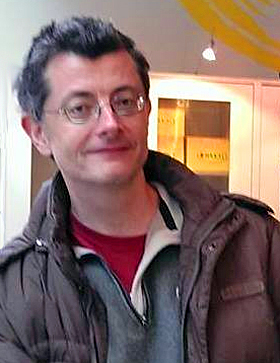 Martin Kellerman
NameThreads.com Founder
brandable domain that is a 5-letter long .com with a certain pattern of vowels and consonants, you can find it. If you are a domain re-seller looking for a numeric domain without 0 or 4, you can find it."
NameThreads.com offers two levels of service and both come with a 7-day free trial so you can "try before you buy". After the trial period a Basic Membership costs $9.95 per month or $99.95 for one year. An Advanced Membership is also available a $29.95 per month or $299 annually. The latter option comes with a lot of extra search criteria including number of letters, numbers and hyphens in the domain, any consonant/vowel combination such as CVCV, CVCVC or any other you can think, keyword the domain begins or ends with, Western premium and Chinese premium domains and the ability to export results to a .csv file for further analysis.