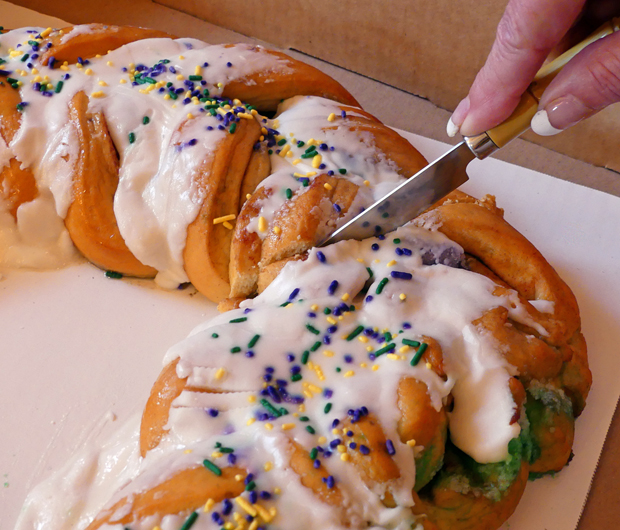 Above: My wife Diana cuts into the King Cake. I got the little plastic baby inside which is supposed to presage "luck and prosperity." I will consider myself lucky if I don't gain 5 pounds after eating this - only then will I believe it really works!
Above: The King Cake was too big for two people but fortunately Howard & Barbara Neu were with us when it was time to dig in! Even with four we barely put a dent in it but we sure had fun trying!
Congratulations to Directnic on your long, successful run and a special thank you to their Business Development Director (and a long time friend of ours from Down Under), Mike Robertson, for bringing a taste of New Orleans and Mardi Gras to our door.