Matthias Meyer-Schönherr and Director of Marketing Christian Voss to Dubai to meet speak directly with potential investors.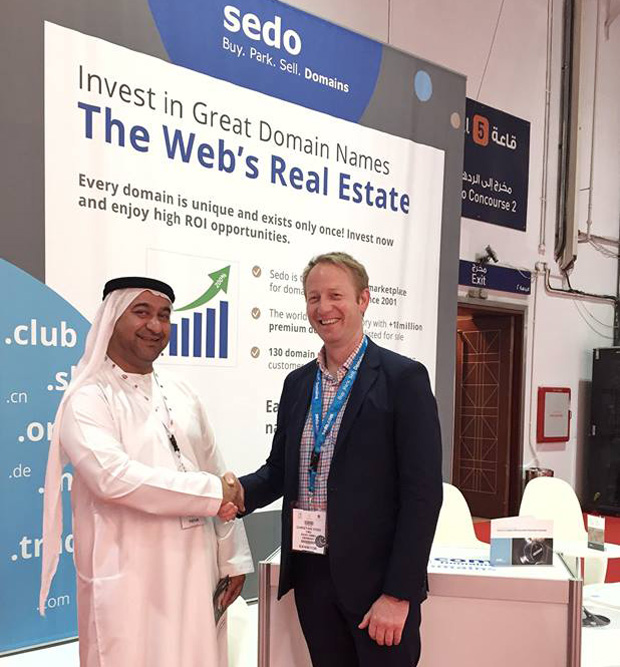 Above: Sedo's Director of Marketing, Christian Voss (right), welcomes a
visitor to Sedo's booth at Dubai's Annual Investment Meeting (AIM).
Below: Director of Business Development and Operations Matthias Meyer-Schönherr (left) and CEO Tobias Flaitz (2nd from left) told attendees about investment opportunities in domains.
Above: They do things differently - including seminar seating - in Dubai!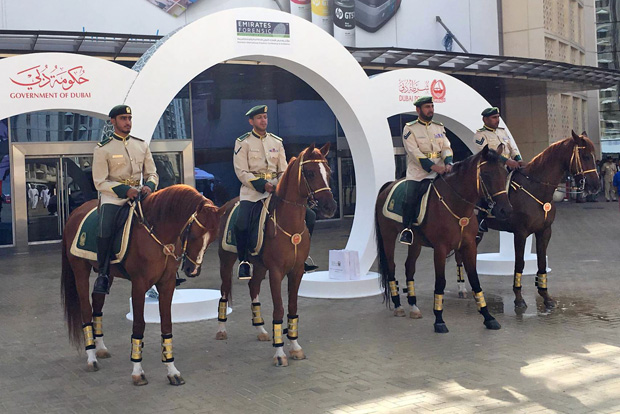 Above: A regal security detail at the World Trade Centre where AIM was held in Dubai.
Below: Things are done on a grand scale in Dubai including police cars
that are often Bentleys, McLarens and other ultra high end models.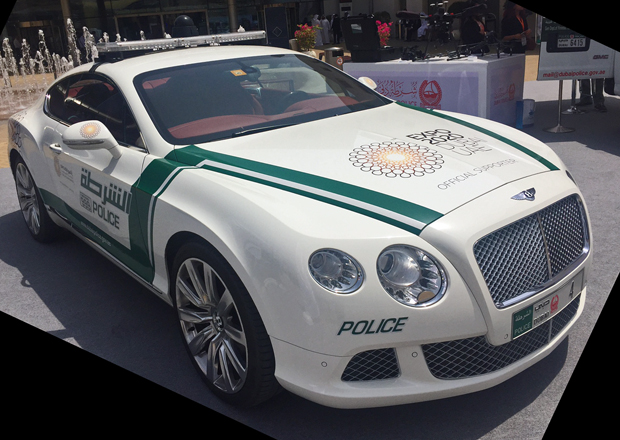 The top level investors who came to Dubai obviously have a lot of money to spend. They also have a lot of options. Convincing them that domains should be among the ones they seriously consider is an ambitious and expensive undertaking, and we appreciate Sedo taking on the challenge. They have made a long term commitment to educational initiatives like this and if their strategy succeeds, it will pay major dividends for the industry at large for many years to come.