If you are looking for someone to broker a domain or portfolio for you, you got a new option today when Trellian/Above.com President announced the launch of Above.com's new domain brokerage service. Warmuz said, "The investment in our brokerage service underscores Above.comís ongoing commitment to helping domain name asset holders maximize the return on their domain investments."
"Rest assured that this is not just another ordinary brokerage service," Warmuz said. "First of all, our brokerage team has over 35 years of combined experience negotiating and closing domain sales transactions. For sellers, this means that we have what it takes to convert prospects into buyers. And for stealth-mode buyers, it means we have the connections and negotiation skills to find and acquire great domains for you. Our Brokerage Service will hit the ground running by utilizing powerful features included in our existing Marketplace platform. For example, clients will have access to dashboards that streamline the tracking and management of offers, bids, auctions, and prices. We also offer customized For Sale pages and fast domain transfers.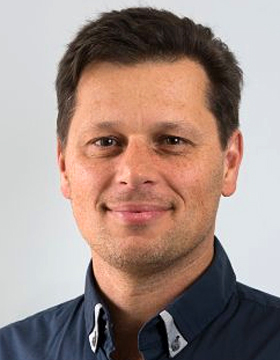 David Warmuz
President, Trellian/Above.com
Sevan Derderian
Above.com Brokerage Director

Widely-known domain industry veteran Sevan Derderian is in charge of the new Brokerage Service. Sevan recently moved over from Uniregistry to head up Above.com's brokerage operations. If you are a veteran domain investor odds are Sevan already knows you and he or a member of his team will be contacting you soon. In addition to brokerage services they will be offering customized discounted pricing on bulk registrations and transfers to Aboveís Registrar. If you want to get the ball rolling immediately feel free to contact Sevan via email at brokerage@above.com. He will tell you how to get started with the brokerage service and/or registrar and answer any questions you may have.

In his announcement today Warmuz added "With the addition of our new Brokerage Service, Above.com now offers one integrated platform that provides everything a domain investor needs to register, renew, buy, sell, and optimize the monetization of their domain asset investments.