Domain sales and monetization giant Sedo announced a key change in the company's management team today. Sedo and industry veteran Matthias Meyer-Schönherr has moved into the role of Chief Sales Officer (CSO) Global, replacing Dima Beitzke who stepped down to pursue a new opportunity outside of the domain industry.
Meyer-Schönherr has been with Sedo for ten years, most recently as Vice President of Global Business Development where he led critical business development efforts including the establishment and successful expansion of the SedoMLS network. The Sedo announcement noted, "Matthias has been integral in the relationship development and management of Sedo's vast Registry and Registrar partnerships as well as the promotion of the Sedo brand globally. He has represented Sedo at countless international conferences and trade shows. At many of these events, Matthias has served on panels and given talks on the value and commercial benefits of a quality domain name."
While Meyer-Schönherr is moving into a new position, the management of both Sedo's North American and International sales teams will continue from Sedo's headquarters in Cologne, Germany under Meyer-Schönherr's leadership.
Dima Beitzke joined Sedo in 2013 bringing with him a wide breadth of management experience in sales and online marketing that helped Sedo further grow its sales distribution network into Asia and other emerging markets. In early 2016, he was promoted to CSO Global taking on the responsibility of overseeing Sedo's North American based sales team and the corresponding markets in addition to global efforts. Sedo's announcement noted, "Very much a people person, Dima's natural upbeat morale lifted the already lively spirit and friendly culture of Sedo while simultaneously encouraging an even more intense focus on sales performance."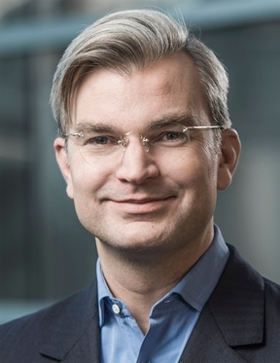 Matthias Meyer-Schönherr
Sedo Chief Sales Officer Global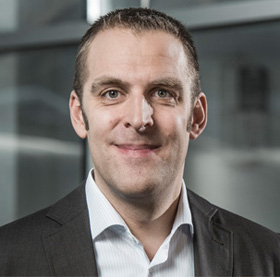 Dima Beitzke
Former Sedo Chief Sales Officer Global
Today's announcement concluded, "Sedo CEO Tobias Flaitz and all of Sedo very much enjoyed working alongside Dima and Tobias is very optimistic and positive towards the latest adjustments to his management team." Flaitz added, "Naturally there is sadness when someone leaves but at the same time change provides opportunity for both the employer and employee like the pursuit of different avenues and advancement in career growth. We have extremely good retention rates within our skilled group of employees and are very fortunate to be able to fill this position with a successful, proven and well-liked leader from our own team."