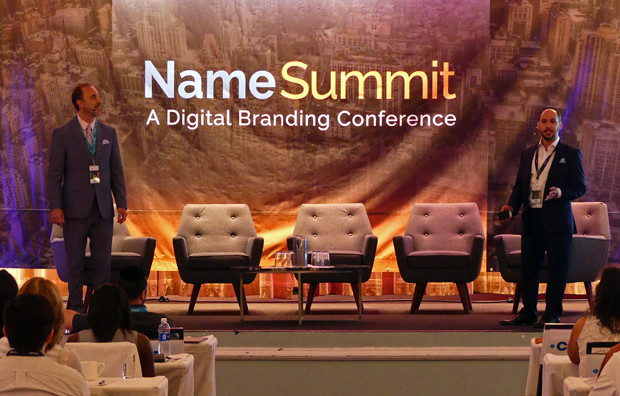 Above: NameSummit Co-Founders Steven Kaziyev (left) from NewYorkMedia.com and Jason Schaeffer from ESQWire.com, welcoming their guests to the first edition their new digital branding conference at 9:30 this morning in New York.
Below: Part of the audience on hand as NameSummit got underway this morning at the Hilton Midtown Manhattan Hotel in New York.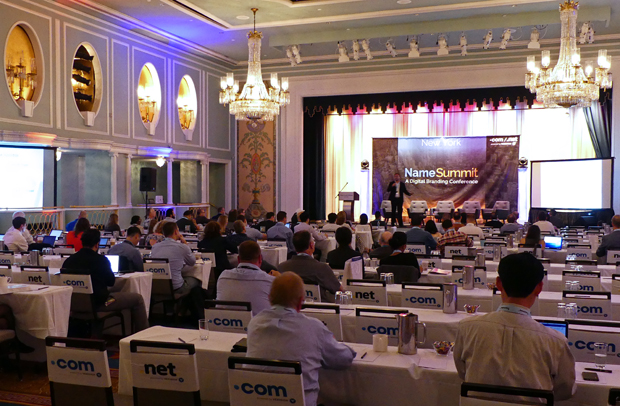 Above: Having the show in New York City gave NameSummit immediate appeal and the Hilton could not be a more convenient location with so many major attractions within easy walking distance - often no more than a couple of blocks away.
Below: I got into town Sunday morning so I could take advantage of the show location and a beautiful summer day to explore the immediate surroundings on foot. Times Square is always a good first stop to absorb some of the city's energy so I headed south and was there within five minutes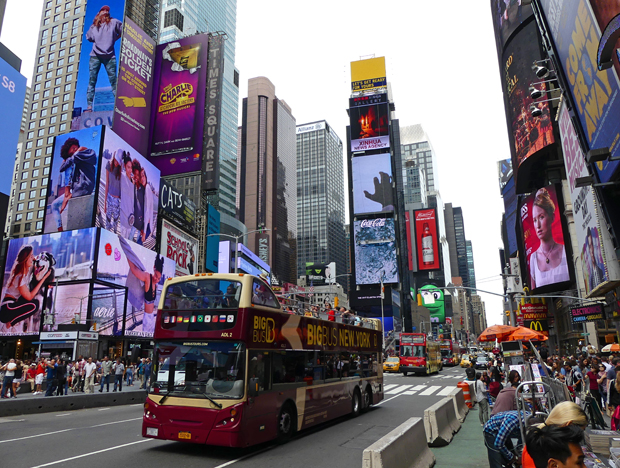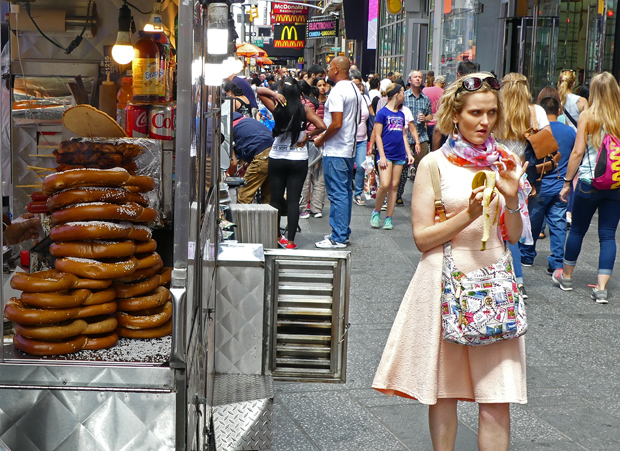 Above: Of course walking requires fuel. Fortunately New York has food booths or trucks on virtually every corner (and often in between) so no need to worry about going hungry!
Below: As the morning wore on the Sunday crowd got bigger and bigger so by the time I headed north to my next stop I was already engulfed in a sea of humanity. It may not be everyone's cup of tea but I always get an energy boost from being in the middle of it.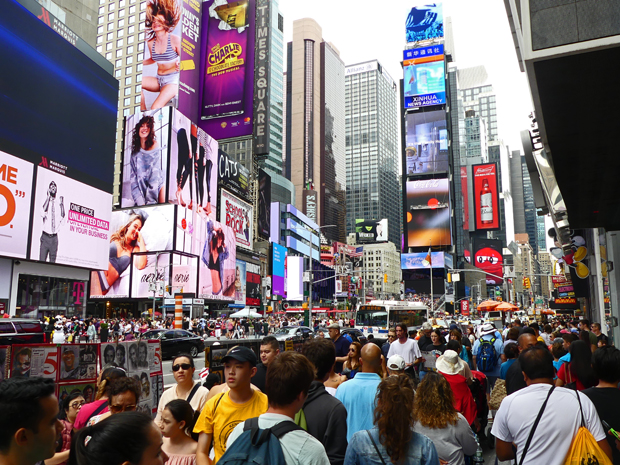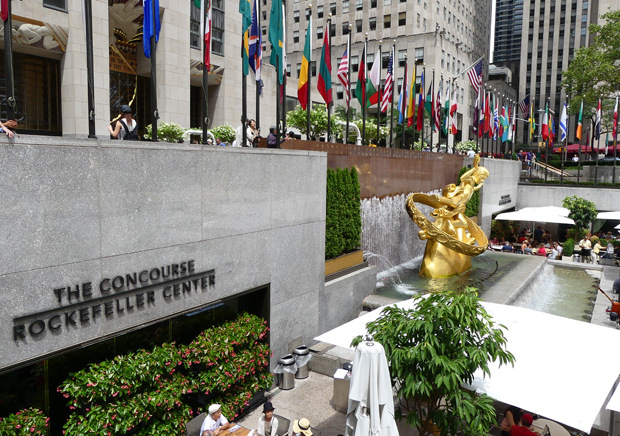 Above: My next stop was the Rockefeller Center where you could easily spend a full day at the shops and restaurants, going to the Top of the Rock (74 floors up) or visiting some of the world famous entertainment venues like the NBC studios that are located there.
Below: A close up of the beautiful gold statue by the Rockefeller Center Concourse.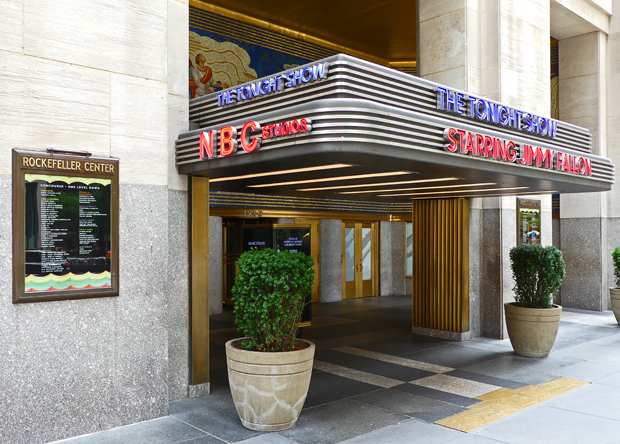 Above: The entrance to the NBC Studios where The Tonight Show with Jimmy Fallon is staged.
Below: Just one block over from Rockefeller Center is the iconic Radio City Music Hall.
Above: From Radio City I strolled a few blocks over to see the historic Ed Sullivan Theater which is now the home for CBS's The Late Show with Stephen Colbert.
Below: While all of the modern pop culture locations are fun to visit it is still hard to beat a timeless landmark like St. Patrick's Cathedral.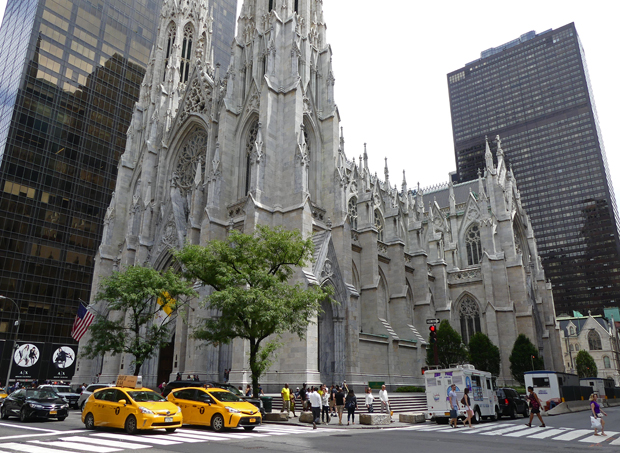 So that will show you the immediate neighborhood where NameSummit is taking place through tomorrow evening (August 8, 2017). While Sunday was a beautiful day to be outside a major storm is reportedly on its way in as a I write this. That will make this a good day to be inside and fortunately, NameSummit will make it a day where there is nowhere else I would rather be!