11am (local time) but the networking was already in full swing Saturday with early birds arriving throughout the day.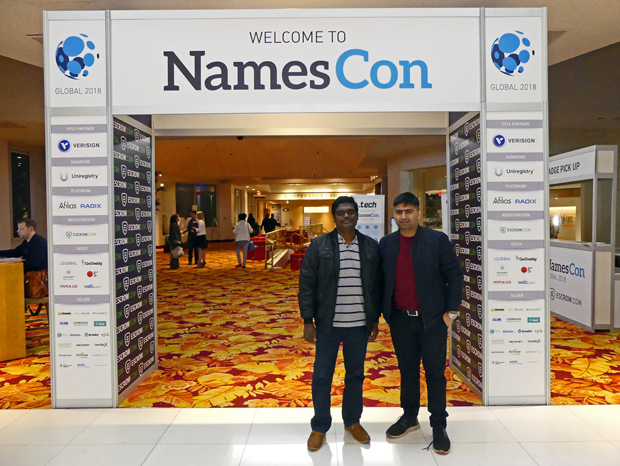 Above: NamesCon attendees come from dozens of countries around the globe. Among the first early birds to arrive Saturday where Dhananjeyan Thangavelu (left) from Guam and Aishwin Vikhona from India.
Below: Even though the show doesn't start until today NamesCon thoughtfully opened a badge pickup booth Saturday so early birds could get their credentials and programs well before the bulk of the crowd (and longer lines) would appear Sunday morning. At left is Abner Duarte (a native of Brazil who now lives in Boston) and at far right GoDaddy's Aftermarket GM & VP, Paul Nicks.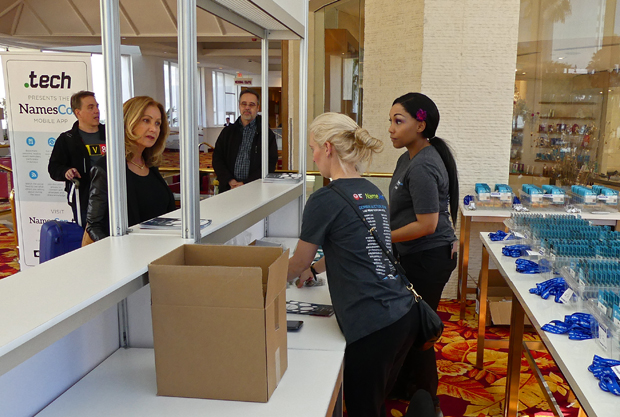 Above: Trellian/Above.com Executive VP Nancy Bianchi checking in Saturday.
Below: When guests arrived they were asked how long they have been coming to NamesCon. Those who have been making the annual pilgrimage to Las Vegas since the show started in 2014 were given this special lapel pin commemorating their 5 Years at NamesCon.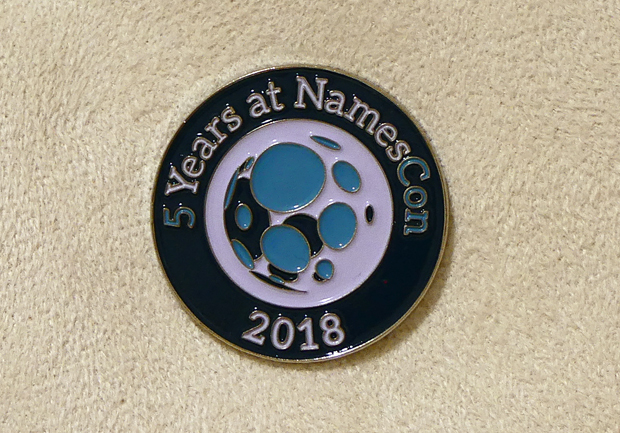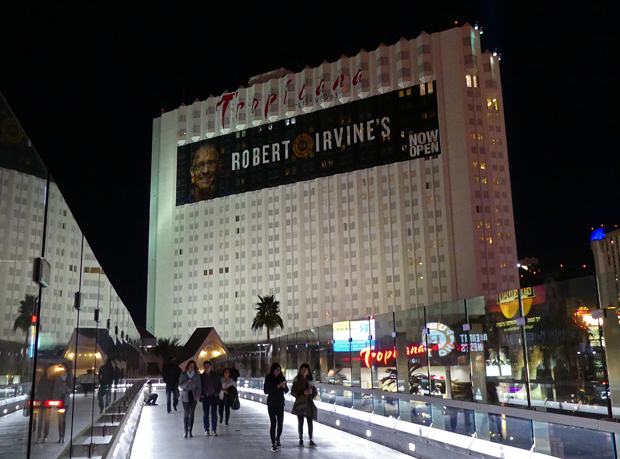 Above: The Saturday night view of the Tropicana Hotel in Las Vegas where NamesCon Global 2018 will run today through Wednesday (January 31).
Below: A walkway across Tropicana Boulevard connects the Tropicana Hotel to the MGM Grand (New York New York is at the left). One of NamesCon's biggest social events will be held Tuesday night in the Ling Ling Lounge at the MGM's world famous Hakkasan night club.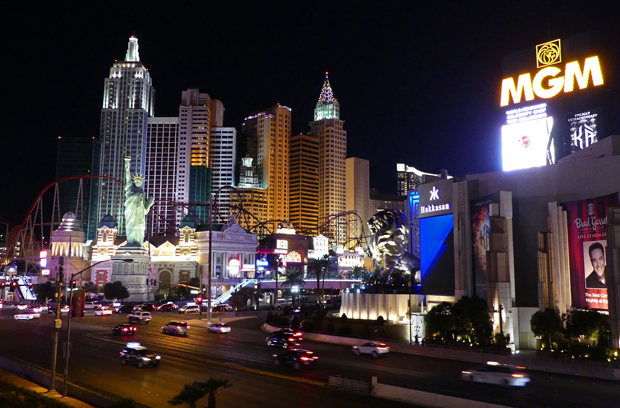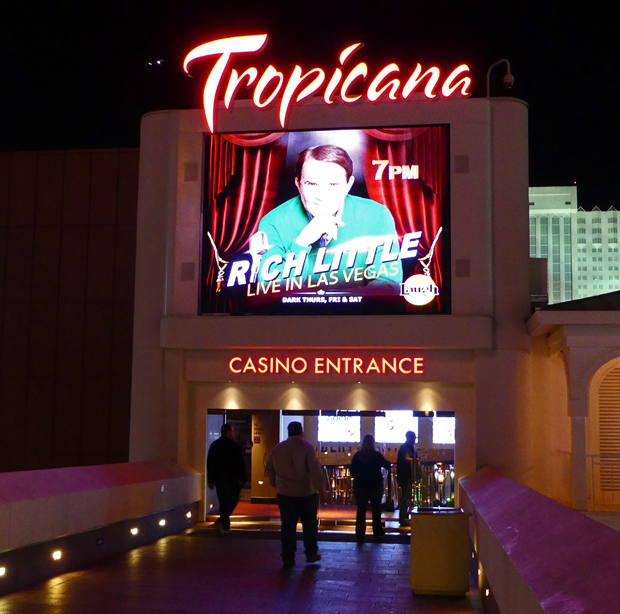 Above: After a Saturday night dinner with friends at the MGM, heading back across the walkway to the Tropicana's upper level entrance. If you have been in our business for a long time and see a name on a sign odds are the first thing you think of is "I wonder if they have their name in .com"!? I checked and Rich Little does (nice website too). Maybe that is a sign that I've been doing this too long but I still can't help myself. :-)
Below: So the stage is set and a little later this morning (2pm for our friends in the Eastern time zone) NamesCon Global 2018 will officially be underway. I'll have daily show photos and highlights for you in the column as the week unfolds. Being back among domain friends from all corners of the globe reminds me yet again how fortunate we all are to be in a business where work is so much .fun!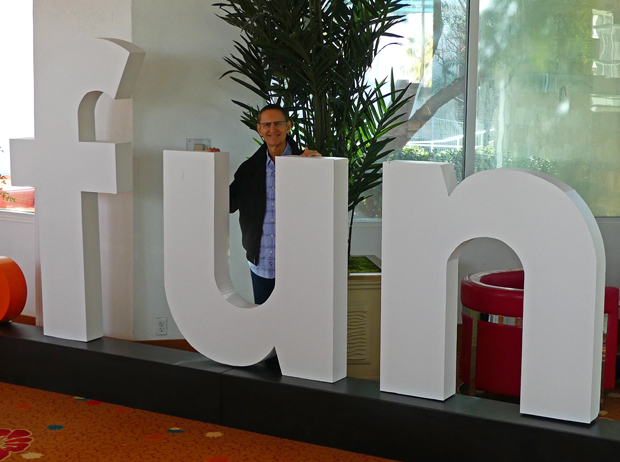 (Posted January 28, 2018)