Domaining Europe conference founder Dietmar Stefitz will present his 10th annual show June 7-9, 2018 in Valencia, Spain but the event will run under new ownership having just been acquired by NamesCon. Stefitz will still be on hand to manage the upcoming conference that has been renamed NamesCon Europe 2018 with the assistance of NamesCon producers Terri Potratz and Tania Kabantsov. Stefitz also plans to remain with the organization as its Brand Ambassador for the European show.
Stefitz said, "After 10 years of hard work I am thrilled to find a new home for Domaining Europe. NamesCon is the only entity to carry on this conference in the spirit of all involved, be it attendees, sponsors, or speakers. I want to thank all participants of Domaining Europe in the last years and wish the team of NamesCon Europe all the best for the future."
NamesCon President & CEO Soeren von Varchmin added, "We are very excited to contribute to a successful NamesCon Europe 2018 under the direction of founder Dietmar Stefitz. Europe is an important forum for NamesCon, and as we enter into the 10th year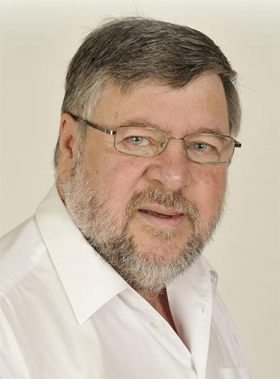 Dietmar Stefitz
Domaining Europe Founder
of Domaining Europe we look forward to honoring Dietmar's legacy and bringing even more value to the event for both attendees and partners."
Rolf Larsen, who runs the Europe based .GLOBAL registry, also commented on the change, noting, "The initiative to create NamesCon Europe as a successor to Domaining Europe will likely benefit the domain industry in much of the same way NamesCon Global has done in USA. The industry needs events that has a primary focus on commercial use and ownership of domain names. Naturally, an event like this becomes a melting pot for meetings between all layers of the domain industry."
NamesCon Europe is celebrating the news with a 50% off promotion on tickets to the June event that will be in effect until March 16.