Popular domain registrar and hosting company NamesCheap's 6th annual Move Your Domain Day will get underway Tuesday night (March 6, 2018) at 12 midnight. During this 24-hour event anyone can transfer domains into NameCheap for $3.98 (and that includes a free year of private email and SSL). .Com domains cost registrars nearly $8 each wholesale, so NameCheap will take a sizeable loss on every name transferred in. Even more so because they will donate $1.50 from each of those $3.98 transfers to the Electronic Frontier Foundation (EFF), a highly respected organization that works to protect online freedom and digital civil rights.
NameCheap started doing this in 2011 in response to the US Stop Online Piracy Act (SOPA), a bill many felt threatened peopleís right to privacy, anti-censorship and a free and open Internet. Sensing a need to mobilize the community, Namecheap CEO Richard Kirkendall launched the first Move Your Domain Day. Seven years later, Namecheap has used its platform to raise awareness about other dangerous bills like the Protect IP Act (PIPA) as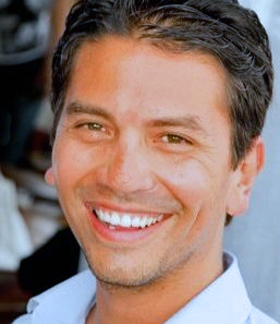 Rick Kirkendall
NameCheap CEO
well as the continued battle to save Net Neutrality. Since starting their event they have raised more than $350,000 for EFF. Kirkendall said, "Our passion and dedication to Internet neutrality and freedom cannot be overstated. Namecheapís long-term commitment to these principles dates back to the founding of the company. Our pledge to stand with organizations such as EFF, in their fightto keep the Internet open and free, is the reason why Move Your Domain Day is such an important initiative for Namecheap."
EFF Legal Director Corynne McSherry added, "EFF is grateful for the support from Namecheapís Move Your Domain Day. Weíre fighting to protect online innovation and creativity. With the help of supporters across the web, we will continue standing up for Internet users in the courts, in Congress, and around the world."