Ever since the only General Counsel they ever had, Phil Corwin, left the Internet Commerce Association (ICA) to accept a position at Verisign six months ago, the organization that protects domain owner rights has been searching for just the right person to fill the shoes Corwin had ably worn for ten years. Turns out they didn't have to look far.
When Corwin left the ICA board convinced one of the industry's top attorneys, Zak Muscovitch, to fill in on an Interim basis and help with a search for Corwin's successor. Zak, who has was already a long-time ICA supporter, did the job so well the Board, after a unanimous vote, decided there was no need to look any further if Muscovitch would agree to drop the work "interim" from his title. He did and the ICA got their man.
A letter that went out to ICA members today noted that since Muscovitch agreed to fill in last fall, "the pace of the ICA's activities has accelerated, rapid progress has been made on UDRP advocacy, and Zak has quickly built productive relationships with many of the key players in the policy arena. If that was not enough, Zak also dove into the GDPR/Whois Accreditation process and took the lead role in drafting revisions that were adopted by the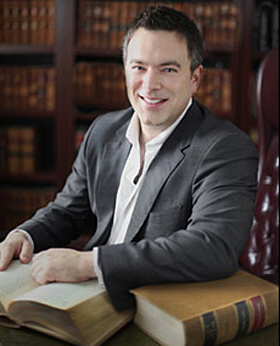 ICA General Counsel Zak Muscovitch
Business Constituency and the Intellectual Property Constituency to give domain industry players the ability to maintain access to Whois data."
ICA Executive Director Kamila Sekiewicz added, "I have heard from many of you directly confirming that you prized Zak's work, communication style and the positive impact he's had on the ICA. Your feedback helped to confirm to me and to the ICA's Board that Zak is the right person for the job and that we'd like him to stay on as ICA's General Counsel. We are grateful that despite the disruption taking on the ICA General Counsel role has caused to his thriving legal practice, Zak has agreed to stay on as General Counsel."
When DomainInvesting.com's Eliot Silver (an ICA member) asked Muscovitch how he managed to handle his dual responsibilities so well Zak told him, "I have had to make room for more and ever increasing ICA work by turning down and referring some cases and files, and working much longer hours. It has been a challenge no doubt, and I am still finding the right balance between my law practice and the ICA work. But as they say, "If you want something done, ask a busy person!" In any event, it is an honor and a privilege to serve the ICA and its members. I am very happy that I have made this decision and am most grateful to the ICA Board and its members for entrusting me with this important work."