Domain brokerage and consultancy GGRG.com has released their latest free quarterly report (.PDF file) breaking down aftermarket sales and development of "liquid domain names" in the 1st quarter of 2018. GGRG defines liquid domains as being very short .com domains consisting of all letters (L) or all numbers (N), as well as 3-character (C) .coms that have a combination of letters and numbers. GGRG terms these categories "liquid" domains because they are relatively easy to sell at prevailing market rates.
GGRG's latest report, produced by Founder Giuseppe Graziano in conjunction with Escrow.com, Intelium.com and ShortNames.com, showed continuing strength in the liquid domain category, including one record breaking performance. "2-letter .com domains registered a record $6 million in Escrow.com transactions, by far the best result since the publication of the report," the report began, adding "4-letter domains kept a consistent $4.8 million in turnover, followed by another strong quarter for the 3-letter .coms at $3.5 million. 3Ns and 4Ns also posted good quarters, respectively with $2.8 million and $1.3 million in Escrow.com sales."
The report also noted, "While Escrow.com did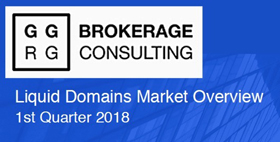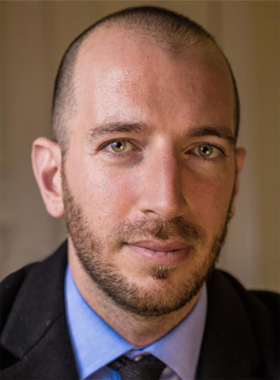 GGRG Founder Giuseppe Graziano
not record any 2-number .com transactions, the other categories (5Ns, 2Cs and 3Cs) posted an aggregate of almost $1 million, respectively at $225,000, $143,000 and $562,000. The total amount of sales reported by ShortNames.com was $7.7 million, with 4,108 transactions."
GGRG reported that China is continuing to grow their market share of liquid domain names. For example, in the ever popular 3-letter .com segment Chinese owners now hold 32.69% of all domains in that category - well ahead of the U.S. at 24.11% (the report also breaks down geographic market share for all of the other liquid domain categories). You will find much more data of interest in the latest analysis and if you sign up to receive the free quarterly updates at GGRG.com they will keep you abreast of how things continue to unfold in this category going forward.