Above: This morning's view of Coal Harbour from our hotel balcony in Vancouver, Canada where Hexonet will be hosting their annual domain industry cruise event this evening. All proceeds from ticket sales will go to the British Columbia Children's Hospital Foundation.
We had heard so many great things about previous editions of this event we decided to come to Vancouver for this year's cruise to experience it in person (I will have photos and highlights for you in this column tomorrow). Over the past 15 years we've covered dozens of domain events around the world and while the major conferences get the most coverage we've found that some of the most productive and enjoyable gatherings are more intimate regional events like this that allow you to spend more quality time with each of your fellow attendees. The cruise hasn't even started yet and we've already been able to do that thanks to a dinner Hexonet hosted last night at Vancouver's Blue Water Cafe that featured many of the speakers who will be heard from on the cruise tonight.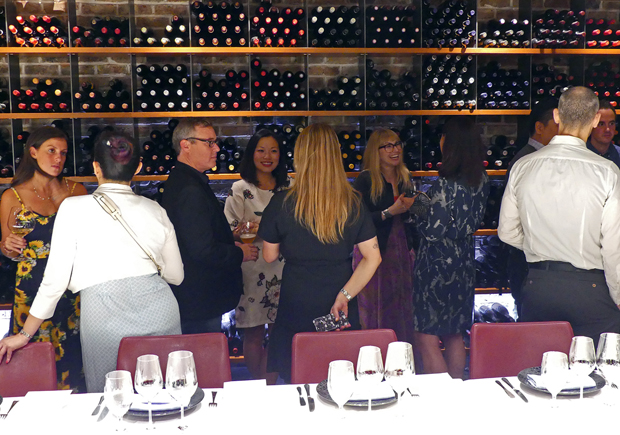 Above & below: Some of the Hexonet cruise speakers and guests arrived in town Wednesday, giving them a chance to get together for a dinner at the Blue Water Cafe in Vancouver last night. It was a perfect prelude to this evening's cruise that will bring domain industry and regional business leaders together for an evening of networking in one of the world's most beautiful settings. The cruise will come with panoramic views that sweep from the city skyline to the mountain peaks that provide a stunning backdrop to the harbour.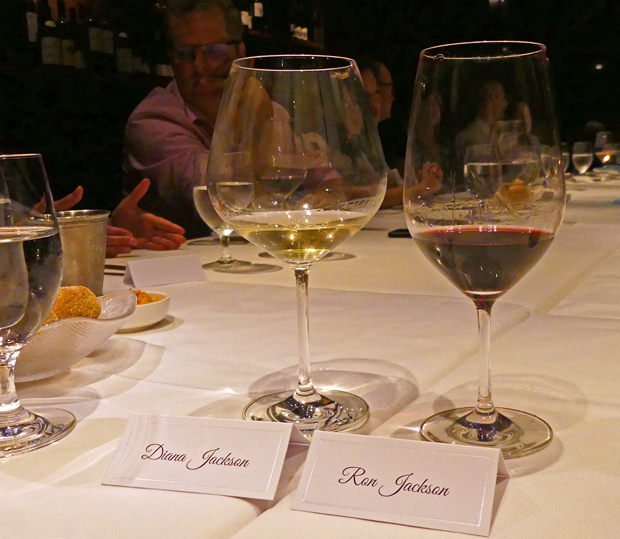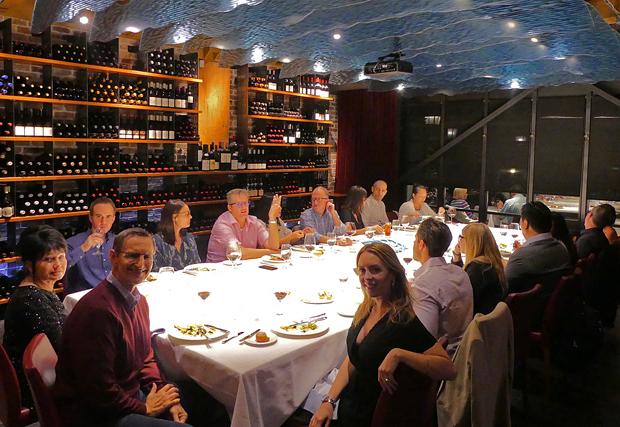 Above: The best possible way to spend a Wednesday evening - with great company at a dinner hosted by Hexonet at Vancouver's Blue Water Cafe. Hexonet CSO Robert Birkner (with his hand up at center), Maketing VP Marie Lanyon (in the foreground to my right), CMO Tony Kim and Product Development VP Lucas Vall were all there from Hexonet along with guests from companies including Donuts, PIR, Weebly, Amazon Registry, Afilias and .ME Registry.
Below: Hexonet CSO Robert Birkner welcomed guests to dinner and gave a brief update on the latest developments at the popular registrar. We also heard from VP of Marketing Marie Lanyon who Birkner credited with supercharging the company's outreach programs to increase awareness of the importance of domains to every enterprise. Birkner noted that more than half of the attendees on tonight's cruise will be business operators from outside the domain industry itself.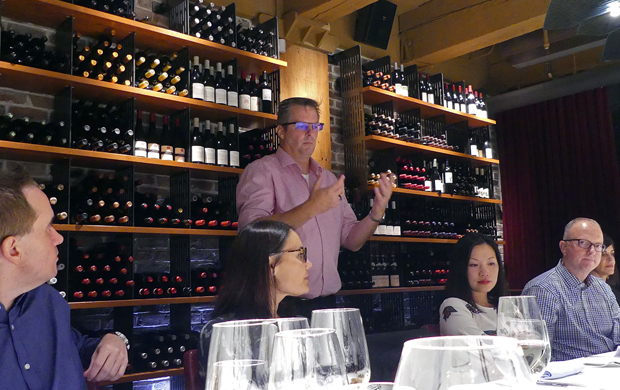 This evening's cruise will run from 5:30pm to 9pm. With limited space available we're expecting a full boat and an unforgettable experience. If you will be onboard we will look forward to seeing you. If not I will look forward to telling you about it in my next post from Vancouver.