Namecheap Founder & CEO Richard Kirkendall has had quite a ride since founding his domain registration company back in 2000. Since then Namecheap's trajectory has been straight up, leading to a huge new peak that was reached this week when the company passed 10 million domain registrations, a figure that establishes Namecheap as the second largest retail registrar in the world (behind only GoDaddy). Earlier this year NameCheap was recognized as one of America's fastest growing companies when it was listed in the Inc. 5000.
For those who have watched Kirkendall's success with Namecheap over the years, it is a classic case of something that couldn't have happened to a nicer guy. In addition to his business acumen, Kirkendall is widely respected for the way he has given back through his support of non-profit organizations that work to protect digital privacy, free speech and innovation and to expand the Internet's power for good - the Electronic Frontier Foundation and Fight for the Future. He has also been a major contributor to charities like The Water School.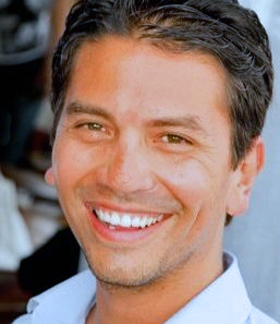 Richard Kirkendall
Founder & CEO, NameCheap
Kirkendall founded Namecheap with a mission to make building a website accessible and affordable for everyone. Now, 18 years later, Namecheap is a burgeoning technology company with a diverse, growing portfolio of products for web professionals, small businesses, and independent Internet users. Kirkendall said, "I'm truly humbled that we have reached this incredible milestone. In under two decades, we've managed to evolve from a startup into a global company with more than 10 million domains under management, millions of customers, and an expanding portfolio of products, including web hosting, EasyWP managed WordPress hosting, and other online services. Our customers are at the center of everything we do, and I'd like to say thank you to them – and stay tuned for more exciting news on the horizon!"
Company spokesman Derek Musso noted, "Since its launch in 2000, Namecheap has remained a private company, and has grown consistently and organically without Super Bowl-sized marketing budgets. Namecheap's unique culture can also be reflected in its long history of fighting for Internet freedom and Net Neutrality. To date, Namecheap has raised almost $500,000 to support Internet freedom causes with its annual Move Your Domain Day. With more than 1,000 team members across 10 countries, and still growing, the future is set to be very exciting."
(Posted September 7, 2018)