The Internet Commerce Association (ICA), the non-profit domain industry trade association that looks out for the interests of domain registrants and developers, has grown by leaps and bounds in recent years. A big reason for that is the high quality of leadership the organization has been able to attract. That has instilled greater confidence in the industry at large, prompting more and more companies and individual members to sign on and back the ICA and its mission.
The latest example of that is the just announced addition of veteran domain broker Tessa Holcomb (who was profiled in a 2015 DN Journal Cover Story) to the ICA's Board of Directors, as well as the election of current board member Jay Chapman (the President at Digimedia) to another term. Both were selected in voting open to all ICA members. Ms. Holcomb fills a vacancy that occurred when another board member, Zak Muscovitch, resigned to take on the key role of General Counsel for the ICA. Zak, Executive Director Kamila Sekiewicz and four other board members, Jeremiah Johnston (Sedo), Nat Cohen (Telepathy), Bob Mountain (GoDaddy) and Daniel Law (Innovation RPM), round out the association's leadership team.
Regarding the latest ICA elections, Ms. Sekiewicz said, "Jay's contributions over his last term helped further ICA's mission, and we are fortunate we'll get to benefit from his guidance and expertise for another term! Tessa's addition will not only strengthen but also diversify the board's already broad domain industry expertise adding her brand protection and brokerage know-how. The ICA has an incredibly dedicated board of directors, and I'm proud of what the organization has become and accomplished with their engagement and leadership."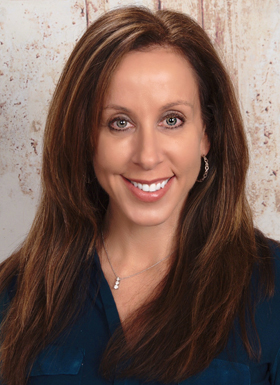 Tessa Holcomb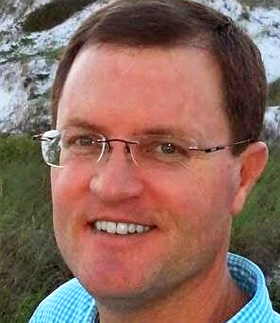 Jay Chapman
Chapman noted, "As Tessa's willingness and subsequent election to the board illustrate, the ICA's continuing growth, involvement and advocacy are encouraging and invigorating. I'm honored to be a member of the team and board, and proud to work alongside other dedicated industry pioneers, entrepreneurs, firms and professionals."
Tessa said, "I'd like to start off by thanking the ICA board and members for giving a voice to the domain industry. Protecting the rights and interests of registrants and legitimizing the industry to both business and individuals is crucial to the future of domain investing and brokerage. It's encouraging to see the many accomplishments gained by the ICA thus far

and I will be honored to work alongside such an experienced and dedicated team to continue educating Internet consumers in a constantly evolving landscape."
After 20 years in sales across industries ranging from software to online advertising, Tessa joined the domain industry in 2009. She was a Senior Broker at Sedo, before taking on a dual role as General Manager and Director of Philanthropy for PPX International. With the help and support of PPX's leadership team, Tessa then co-founded DomainAdvisors.com, followed by a company she founded in 2013, Igloo.com. The latter two firms went on to realize over $140 Million in sales among the VC, start-up, and investor communities as well as to existing businesses looking to upgrade or re-brand.
Tessa continues to work with select clients on sales and acquisitions and consults with businesses and individuals on branding and domain strategy. She has a degree in psychology from UCLA and now lives back in Southern California after 19 years in the Boston area.