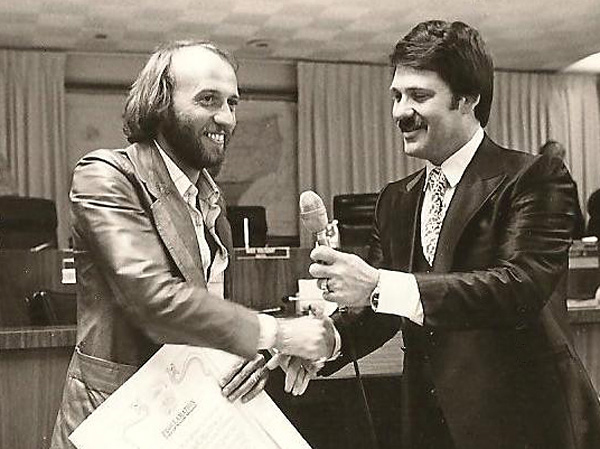 Howard Neu once recorded songs in the same Miami studio used by the Bee Gees. Years
later the Bee Gees' Maurice Gibb attended Neu's swearing in as mayor of North Miami.
The ccTLD boom in 2009 reminded everyone that domain investing is a global business. One of our most touching Cover Stories to date featured Germany's endearing domain giant Markus Schnermann - a man who excelled in everything he did after teachers and doctors told him he had no future. Turns out they just had no foresight!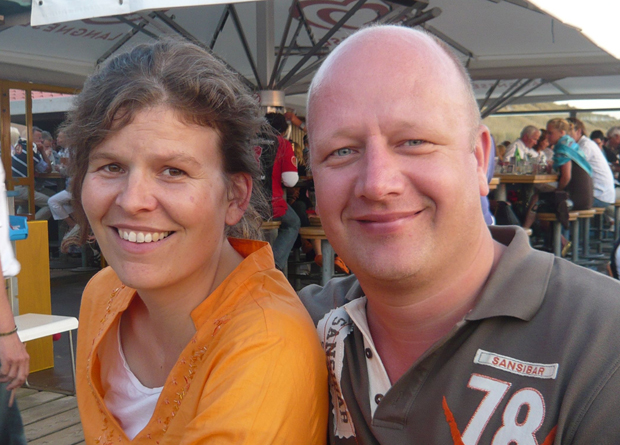 Markus Schnermann and his wife Susanne at the 2012 T.R.A.F.F.I.C. conference in Florida.
Another very popular 2009 Cover Story profile gave you the details on how Michael Berkens became a wildly successful domain investor (as well as author of one of the industry's best blogs at TheDomains.com).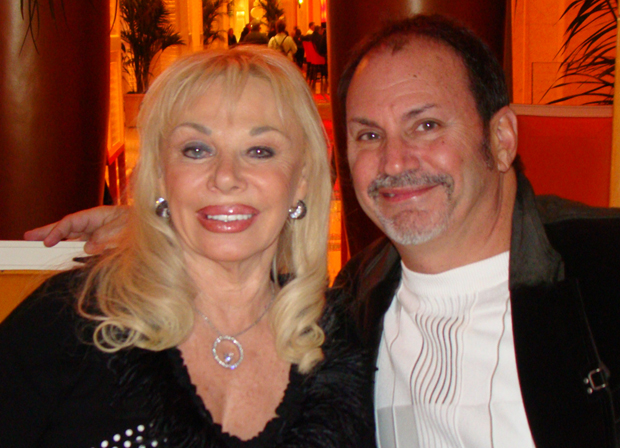 Michael Berkens and his lovely, irrepressible wife Judi - the life of every party.
In 2009 we also profiled Ron Sheridan, Aron Meystedt, Rick Latona and the domain industry's version of the Energizer bunny - Australia's Gregg McNair, the Chairman at PPX International. Gregg is always on the go but even though he doesn't stay in one place for long, he spreads good everywhere he goes. Gregg has been instrumental in raising hundreds of thousands of dollars for one of our favorite charities - The Water School. He also has a great personal story you will enjoy reading if you missed it the first time around.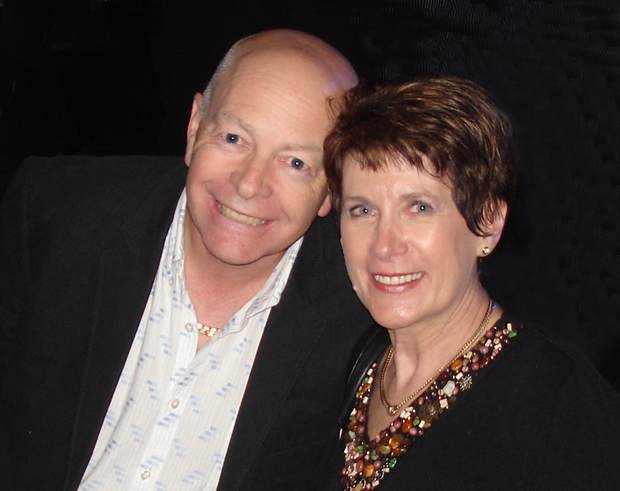 PPX International Chairman Greg McNair and his wife Beth.
Next time - 2010 - when fortunes continue to rise and fall in waters rocked by the Great Recession.