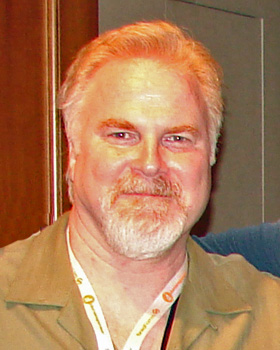 Stephen Douglas
Development. Douglas was the executive producer of the 2007 Domain Roundtable conference in Seattle and has also served as the senior domain consultant to both BulkRegister and SnapNames as well as an adviser to GoDaddy and DomainHop.
WhyPark President Craig Rowe said, "We're excited to have Stephen on board. He brings an incredible amount of industry expertise, and his energy and passion for the business is contagious. Stephen's refreshing approach challenges the status quo. We look forward to his contributions as we continue to launch new services and enhancements."
Douglas, who said he began investing in domain names in the mid 1990's added, "I like pushing outside the space to find much-needed solutions. That's why I look forward to working
with WhyPark. Their innovative domain-building system is absolutely essential for today's domain investors. I've wanted for years to find an inexpensive solution to build out my domains with relevant, index-friendly content. When I saw that WhyPark's system does this easily and with little expense, I was hooked."
As WhyPark's VP of Business Development, Douglas will manage large domain portfolio programs and strategic partnerships ad well as lead general marketing programs and analysis.
Sedo.com has also welcomed a new member to their management team with former Oversee.net executive Sam Nunez coming on board as Vice President of Product Management. Sedo said Nunez will manage the product roadmap for the Sedo online marketplace, define marketing requirements and feature changes and drive their execution.


Sam Nunez

Sedo CEO Tim Schumacher said, "A well known insider within the domain industry, Mr. Nunez is an excellent addition to the Sedo team. His extensive, global expertise will help Sedo to enhance its leadership position and expand the company's product offerings."

Nunez, who holds an M.S. degree in Computer Engineering from Ecole Centrale in Paris, as well as an MBA from U.C. Berkeley, added "I look forward to helping Sedo strengthen its market position in the global domain name marketplace. Sedo will continue to leverage its tremendous success with online auctions, as it extends other services such as live auctions, globally."

At Oversee.net Nunez was in charge of product

management for Domain Sponsor. Prior to Oversee.net, he worked at Ask.com as Group Product Manager for Search Personalization and Platforms and at Silicon Graphics, where he launched, among other things, the company's first online store in 1998.
(Posted August 27, 2008)