ICANN Gives .Pro Green Light to Offer 1, 2 and 3-Character Domains and .Mobi Launches a New "Resource Center" Website
RegistryPro, the operator of the .pro TLD, says it has reached an agreement with ICANN that will allow them to release and allocate of one, two and three-character domain names
starting in the fourth quarter of this year. The registry said availability of names like i.pro, pr.pro and 777.pro is expected to generate significant interest from registrants. The extension could certainly use a boost as it has struggled to find an audience since it was introduced in 2005.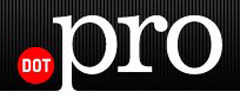 Catherine Sigmar, the general manager of RegistryPro, said "We're excited to make these unique .PRO domains available to business and service professionals worldwide. We've received over 4,000 emails about 1, 2 and 3-character .PRO names. This contract amendment allows RegistryPro to answer this tremendous demand in the coming months."
Domains with fewer than four characters have been available in other gTLDs for several years. No information has been released yet on how the new one to three character domains will be allocated. The registry said details will be made public soon. A complete list of .pro registrars is available at http://registry.pro/professionals/find.shtml.
.Mobi has also announced a new initiative - the creation of a special "Resource Center" at mobiDomain.com. .Mobi Director of PR and Communications Vance Hedderel said a .com address was used because the resource center is a site intended to be used on PCs (the address re-directs to a folder at mtld.mobi which should keep purists happy too).

With the third anniversary of general .mobi availability approaching Hedderel said "we created this special "Resource Center" so that investors in, and followers of, the .mobi domain can get a fuller picture of:

who's using the domain

how it's being used

how the domain remains relevant in a world of iPhones & Palm Pres, and

how to monetize .mobi domains.

Hedderel said they would be continually adding to the site and if you have suggestions for other features you would like to see, there is a contact page so you can pass them along to the registry.