Moniker Brokers 6-Figure Sale of Casino.mobi

Oversee.net has announced that its Moniker.com division has successfully brokered the $135,000 sale of Casino.mobi to Infomeda Ltd.

Oversee said Moniker co-founder Monte Cahn handled the blockbuster transaction - one that will be warmly welcomed among .mobi fans who haven't had a lot to cheer about lately.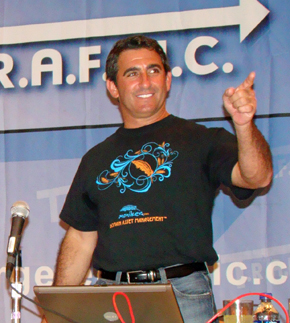 Moniker Co-Founder Monte Cahn handled
the $135,000 sale of Casino.mobi
Oversee said Infomeda plans to use the name as an online portal, with location-based information for bricks-and-mortar casino locations, reviews of mobile casinos as well as "fun money" casino-style games and gaming tools. The site has launched a beta version, and an official release is expected later this month.
Cahn said, "This is a very strong sale for both parties in this transaction. Gaming enthusiasts are very interested in online applications, and continually growing interest in the mobile Web indicates that the Casino.mobi site will perform well when it launches."
dotMobi CEO Trey Harvin concurred with Cahn and added, "It's great to see the value of .mobi names recognized in dollars.