Commentator Predicts Websites Will Replace Brick and Mortar Stores Within Five Years
Imagine what domain names that define various categories of products and services would be worth if websites replaced all (or even most of) the world's brick and mortar stores. Well, it's going to happen within five years predicts Laurie Sullivan in a provocative post on her Cutting Through the Clutter blog at MediaPost.com today.
In an article titled The Obsolescence Of Brick-and-Mortar Sullivan wrote, "Brick-and-mortar retail stores selling everything from clothing to high-ticket items like flat-screen TVs will turn into warehouses where consumers can touch and feel the merchandise. Websites, supported by search engines and site search, will become the cash cow for the retail store. Advertisers will have more of an opportunity to address consumers because many will spend the time online that they would have spent in the store. Tracking sales and pulling in data from social sites to target consumers with specific ads, coupons and discounts will become much easier for marketers."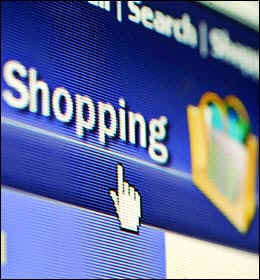 Now, as you would expect, skeptical commentators on Sullivan's blog pooh poohed her prediction pointing out that similar predictions have been made (and failed to materialize) for the past 20 years. I don't think it will happen either, though I'm certain the web will continue to take market share away from brick-and-mortar year after year. Even so, I can't get a comment out of my head that David Carr made in a New York Times article Sunday about new media replacing old platforms like newspapers and magazines (I wrote about that article in depth yesterday).
Carr wrote, "Those of us who covered media were told for years that the sky was falling, and nothing happened. And then it did. Great big chunks of the sky gave way and magazines tumbled — Gourmet!? — that seemed as if they were as solid as the skyline itself. But to those of us who were here back in September of 2001, we learned that even the edifice of Manhattan itself is subject to perforation and endless loss."
The unthinkable happened in media, so as preposterous as Sullivan's prediction appears to be on the surface and as much as I can't see it happening over a five-year span, recent history has shown us that with the disruptive power of the internet at play, anything is possible.
Sullivan makes some persuasive points noting, "There are several reasons retailers would want to move sales online. For starters, it's less expensive to sell that way. Retailers can stock less inventory. Most well-run online sites pass on the order to a fulfillment house or manufacturer. That can mean 100% margin when drop-shipping the order, says Sucharita Mulpuru." Mulpuru is a Forrester Research principal analyst."

Sullivan wrote, "Sales on the Web have been outpacing store sales for several years. In fact, online divisions of multichannel retailers typically outpace their brick-and-mortar counterparts by between 20% and 30%, Mulpuru says. "It

should be cheaper to transact business online," Mulpuru adds. "You don't have to pay for visual merchandise or for physical stores." Sullivan also quoted EMarketer Senior Analyst Jeffrey Grau who says store-based retailers are tired of seeing online retailers eat their lunch. As a result Grau said the brick and mortar crowd "will compete more aggressively against Amazon and other pure plays in 2010 as they turn to the Internet as a source of growth. "They must be envious of Amazon's strong 2009 sales growth figures," Gray concluded.
I already do most of my shopping online. After running the Black Friday brick and mortar gauntlet a couple of years ago, I will never do that again! I happily spent Cyber Monday online knocking out a big chunk of my Christmas shopping and everything will be delivered to my door tomorrow. No fuss, no muss. I don' think even Sullivan believes that every retail store will be subjugated by the web in five years, but even if it happened with the majority of stores, I could see myself getting along just fine in that environment and being positively ecstatic about what such a development would mean for the value of domain names that identify specific products and services.
One other note today - in an announcement I was especially excited to hear, DomainSponsor, who is organizing the DOMAINfest Global conference coming up in Santa Monica, California next month, announced that they will hold a Networking Dinner Party for attendees at the Getty Center on Wednesday, January 27. Whenever I am in a major city, visiting the top local art museum is always on my To Do list.

The Getty is really something special too. It sits on a 110-acre hilltop site in the Santa Monica Mountain range. DOMAINfest attendees will have exclusive access to the campus, which offers dramatic architecture, tranquil gardens and breathtaking views of Los Angeles and the coast. If you are a Project Runway fan, you probably saw the episode a few weeks back that was shot at the Getty and revealed what a truly spectacular site it is.

DOMAINfest guests will also have exclusive access to the West Pavilion and its collection of important works of art, as well as to the Special Exhibition Pavilion, which includes a limited-time Rembrandt exhibition on loan to the Getty. To facilitate networking and fun, the DOMAINfest party at the Getty will feature a sketching competition and a mystery art quest that involves unlocking a secret code using clues related to art work on display in the West Pavilion. with some great prizes going to the winners. This is an event I am really looking forward to.

Photos from The Getty above and
below courtesy of Getty.edu