.INFO Annual Report Says the World's 7th Most Popular Extension Tops All New TLDs With 5.3 Million Registrations
The .INFO registry operator Afilias released its 2009 .INFO Annual Report this week. The extension marked its 8th anniversary this year and it currently ranks 7th in total registrations among the more than 270 Top Level Domains (TLDs) worldwide. With over 5.3 million domains registered, .INFO also ranks 1st among all new TLDs introduced since 2001.
Roland LaPlante, Senior Vice President and Chief Marketing Officer for Afilias, said ".INFO is the undisputed most successful new TLD launched to date, accounting for over 40% of all new TLD registrations." LaPlante also said the registry plans to use the expertise it has gained to provide backend services for some of the new TLDs that ICANN plans to start launching next year.
".INFO's experience provides many lessons applicable to the launch of new domains to come," LaPlante said. "As an organization, Afilias has been able to use our experiences with .INFO as a benchmark for successfully gaining approval for, launching and growing more new TLDs than any other registry services provider."
Afilias says that over 70% of .INFO domains resolve to real content and that more than 1 million unique Web sites are based on the extension. North America is the top region for .INFO use holding 61% of all .INFO registrations. Europe is next with 23% followed by the Asian markets with 11%, however, Afilias said the Asian region is one of the fastest growing.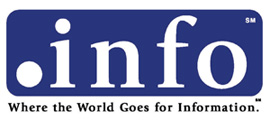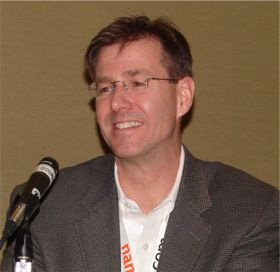 Roland LaPlante
Afilias Sr. Vice President
and Chief Marketing Officer

Afilias reports that .INFO also continues to gain penetration in the registrar marketplace which offers domain names for retail sale. .INFO is now available with over 330 distributors that support over 90% of sales volume in the worldwide domain name industry.
In addition to statistics on the health of .INFO, the report also addresses news and initiatives that .INFO has undertaken over the last year. This includes .INFO's efforts to reach new audiences via Facebook and Twitter, the recent .INFO Awards and the release of an interactive .INFO domain directory at www.info.info/directory . The report also highlights Afilias' continued efforts to keep the .INFO domain space and Internet users secure through its Domain Anti-Abuse Policy and supporting initiatives.