HyperLocal Online Media Sites Soaring While Old Platforms Continue to Sink
The opening line in an article at TheDeal.com says it all: "While newspapers have been decimated by the economics transforming today's media industry, Web sites that report news
and deliver other content at the neighborhood, or "hyperlocal" level, are bursting with life..." The article goes on to describe how hyperlocal sites have gotten so hot they have become prime acquisition targets for big media and big tech companies. This is obviously a very positive development for geodomain site operators who are local by definition, though the hyperlocal boom should help all sites that provide useful news and information for local residents.
The money being thrown at the larger operators in this category is mind boggling. Last month Google tried to buy local information provider Yelp.com for $550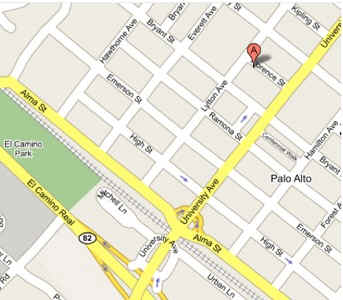 TheDeal.com noted that "Meanwhile, hyperlocal startups continued to get funded. In December, Outside.in, which pulls together neighborhood blogs and other local content, announced it had closed a $7 million Series B round of funding, led by existing investor Union Square Ventures, with participation from new investor Turner Broadcasting System. As part of Turner's investment, CNN.com will use Outside.in's aggregation and curation tools to power hyperlocal news across all of its sites. The new round brings Outside.in's total raised to $12 million." Not bad for a site operating on an Indian ccTLD (.in).
Even though they missed out on Yelp, Google isn't giving up on hyperlocal. Instead they have decided to "roll their own" solution. They now have a Local link on their mobile application that, when you click it, brings up all of the businesses in the immediate area where you are located, including Restaurants, Lodging, Gas Stations, Shopping, etc. This will give them an opportunity to rake in even more money from local businesses who want to be listed on those hyperlocal Google results pages.
Hyperlocal is just one example of several areas online that have boomed throughout the recession and continue to provide great opportunities at a time when the outlook is positively bleak in so many other places.
One other note today - domain auction site Bido.com just launched their new Bido Guarantee Program that opens up some new sales options for domain owners. Bido has assembled some of the top buyers in the industry, called their Guarantee Partners (including firms like Name Administration, NameMedia, National A-1, Rick Latona, etc), who submit their offers for domain names that they are willing to buy in a private auction not open to the public.

If you are the seller, you have there choices when the auction ends - 1. Accept the Guarantee Offer (the highest bid) and sell the domain, 2. Send the domain to a No Reserve public auction using 75% of the Guarantee as a starting bid or 3. Keep the domain and walk away if you don't like either of the first two options. You can take advantage of this latest Bido innovation by submitting listings here. You can also learn more about the program from a post at Bido Co-Founder Sahar Sarid's blog.