a former SnapNames VP, used the false name "Hank Alvarez" to improperly bid in certain SnapNames auctions. A company statement said, "In some cases, Brady also embezzled funds from Oversee by fraudulently refunding himself a share of the purchase price for names he won." The suit seeks to recover $33 million from Brady, including punitive damages.
The official statement added, "For several months, the company has in good faith attempted to settle privately with Brady to recover its losses, including the rebate fund established by Oversee to address Brady's activities and the funds he embezzled from Oversee. Those settlement efforts have been unsuccessful."
Oversee and SnapNames discovered the fraudulent activity in the fall of 2009 and notified its customers and employees of the situation last November. Oversee made available to affected customers a cash rebate in the amount they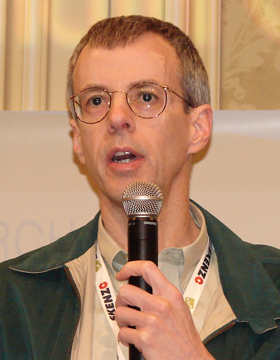 Nelson Brady
Former SnapNames VP
overpaid due to Brady's activity, plus 5.22% interest (the highest applicable federal rate during the affected time period). SnapNames said that since that time, more than 60% of the aggregate rebate amount has been claimed.
In a comment on how Brady's actions impacted the company the statement said, "Oversee will be demanding millions of dollars from Brady for the damage he caused to Oversee and SnapNames. No amount of money, however, could compensate the damage Brady has caused to SnapNames' and Oversee's reputation in the marketplace."
With respect to any criminal charges against Brady, the company statement said "In November 2009, Oversee voluntarily disclosed Brady's conduct to both the U.S. Attorney's Office and to the Federal Trade Commission. Oversee will not publicly discuss anything relating to law enforcement matters.
"