The popular DOMAINfest conference series introduced a new show format Thursday, May 13 with their one-day DOMAINfest Ft. Lauderdale Power Networking Day at the W Hotel in Ft. Lauderdale, Florida. Due to a prior family commitment out of state I wasn't able to attend the event, but our friend Steve Kaziyev of CityGuideMedia.com was there and was kind enough to shoot some photos and take notes for us so we could share some of the highlights with you.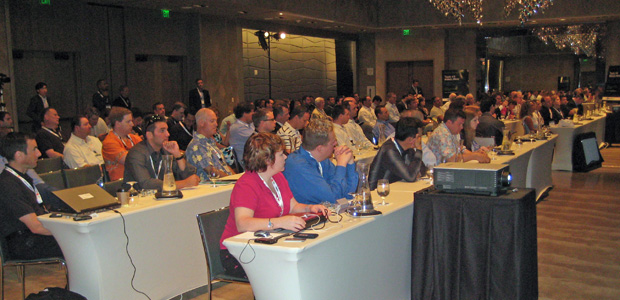 As you can see from the photo above, an excellent crowd turned out for the event at the oceanfront W Hotel. In the photo below, Jeff Kupietzky, the President of DOMAINfest parent Oversee.net, kicks things off with a talk about the latest Internet Trends.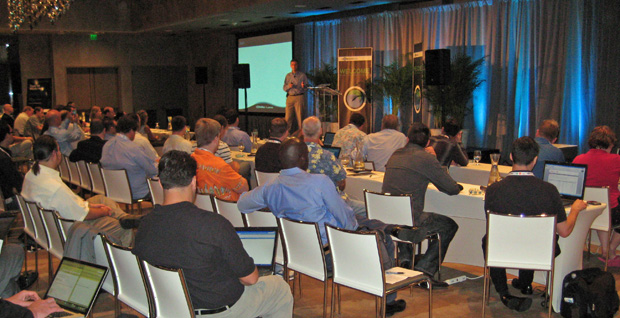 Jay Berkowitz, author of Ten Golden Rules, followed with a well received keynote address covering SEO, SEM and Social Media best practices designed to drive more traffic to websites and improve conversion rates. After a lunch break, it was time for two hours of power networking. Four seperate stations were set up with experts addressing a specific topic at each. Attendees could circulate from station to station to listen or ask the experts questions about their area of expertise.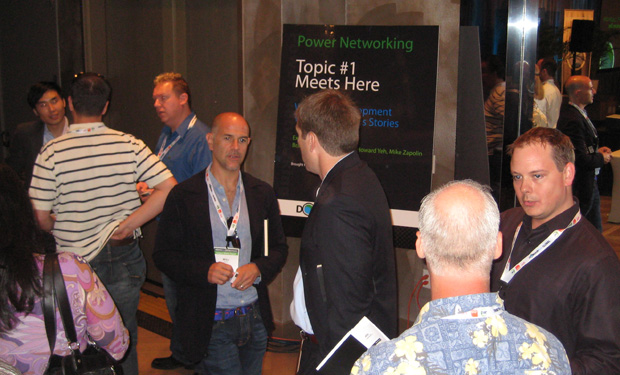 Above an below: shots from a couple of the power networking sessions
Thursday afternoon (May 13, 2010) at DOMAINfest Ft. Lauderdale.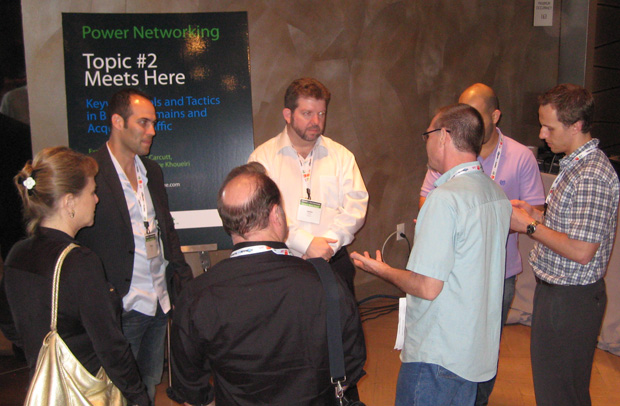 Next up at 4pm was Moniker.com's Live Premium Domain Auction, an event that went exceptionally well with nearly $2.4 million in sales recorded. The biggest sales were Dating.com at $1.75 million, BoardGames.com at $450,000, Therapists.com at $50,000, Antidepressants.com at $30,000 and GolfResorts.com at $22,500.
After the auction, DomainSponsor hosted a 7:30pm outdoor networking dinner party. Those who still weren't ready to go home after dinner were invited to gather in Craig Snyder's room (Craig is the General Manager of Oversee's Registrar and Aftermarket division) where lively conversations continued until around 2am.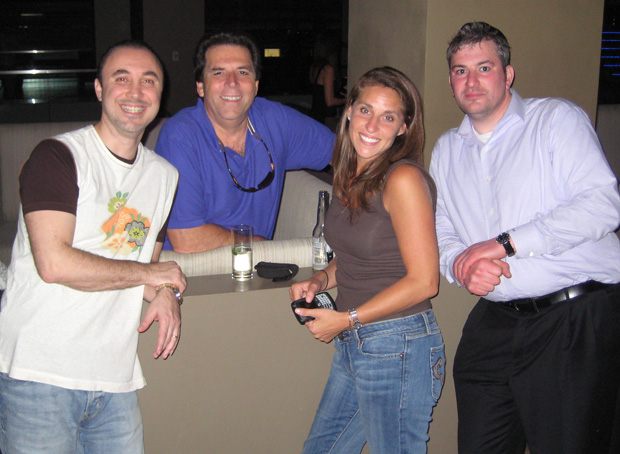 Among those on hand for DOMAINfest Ft. Lauderdale were (left to right
in the photo above): Steve Kaziyev, Scott Ross, Bari Meyerson and Lonnie Borck.
The oceanfront W Hotel proved to be a popular choice as the show venue. Enjoying the Atlantic Ocean view from the hotel balcony are (left to right in the photo below): Donny Simonton, Steve Kaziyev, Bari Meyerson, John Yeomans, Tony Cassala and David Evanson.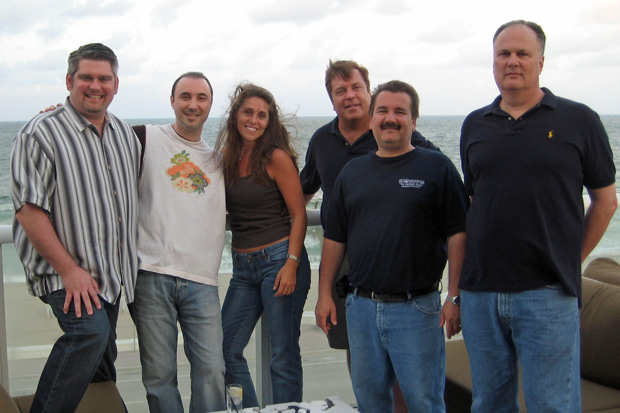 DOMAINfest has another Power Networking Day coming up August 18, 2010 at the Grand Hyatt Hotel in New York City. Judging from its maiden voyage in Ft. Lauderdale, it looks like the DOMAINfest Power Networking Day is a concept destined for success.