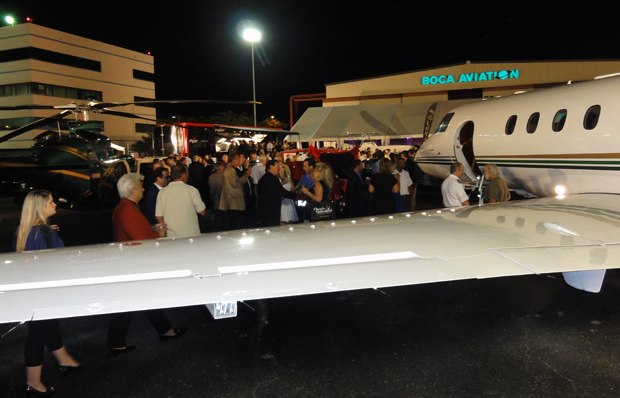 A scene from Friday night's opening event at the Boca Raton Concours d'Elegance -
a Dupont Registry Hangar Party at Boca Aviation (Feb. 25, 2011)
At Friday night's opening event, a DuPont Registry Hangar Party at Boca Aviation, guests could go inside the private jets and get an up close and personal look at some of the world's rarest and most valuable cars while also enjoying an open bar and food samples served by local restaurants.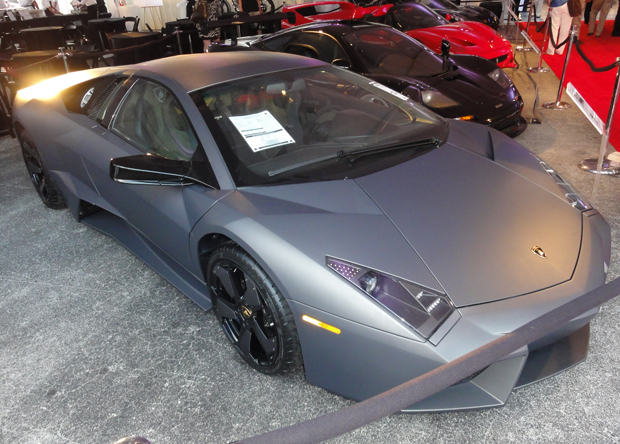 Above: A super rare Lamborghini (one of only 20 made)
inspired by fighter jet aircraft, drew a steady stream of admirers.
Below: A collection Indy 500 race cars was also on display
as part of a 100th Anniversary tribute to the great race.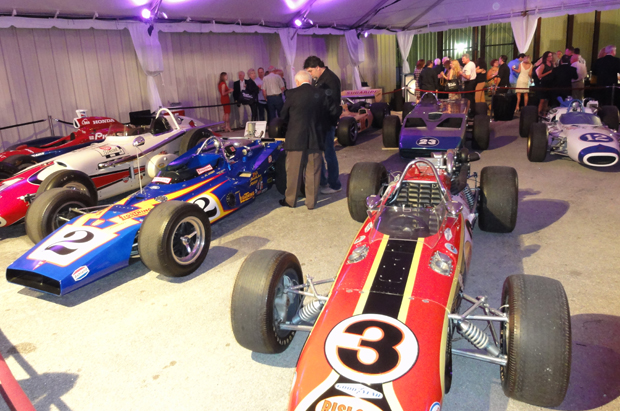 Above: Diana Jackson was among those admiring the Tesla electric roadsters on display.
Below: Inside the hangar, a wall to wall crowd enjoyed delectable food samples
served by dozens of area restaurants. Tickets for the 3-hour event were just $50,
making it one of the year's great entertainment bargains.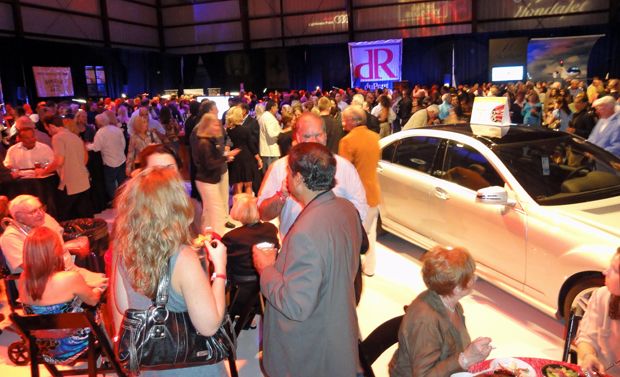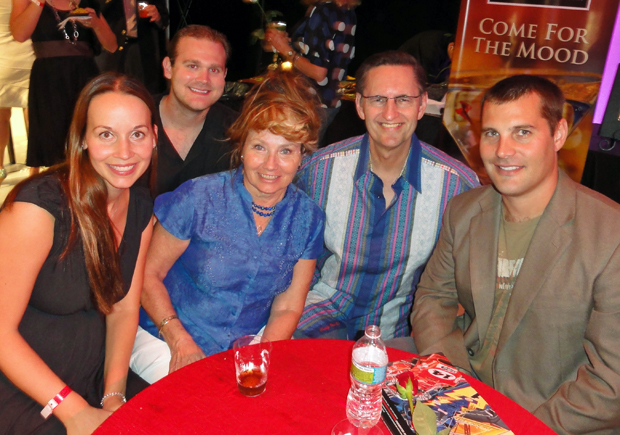 Above: Domain industry faces in the crowd (left to right): Bianka Krausch,
Ray Neu, Diana Jackson, Ron Jackson and Chad Folkening.
Below left: Howard Neu and Barbara Neu with son Ray.
Below right: Ray standing by former Miami Dolphins owner Wayne Huizenga's helicopter.
The Concours d'Elegance continues tonight (Feb. 26) with a gala dinner that Jay Leno will preside over. However, with tickets for that affair priced at $500 and $1,000 each it looks like we will be going out to a movie instead! We will be at the main event - Sunday's big classic car show at the Boca Raton Resort though. I'll have some photos from that for you on Monday.

In the photo at right, Bianka Krausch (ModelStore.com), back on her feet and glowing just weeks after giving birth to her and Chad Folkening's second son, modeled the show's official program and a Concours souvenir hat for us.
I have one other photo to share with you this weekend. David Castello sent us the shot below from a luncheon held at the 3rd International Internet Marketing & Domaining conference that ended Friday (Feb. 25) in Punta del Este, Uruguay. David and his brother Michael (seated 2nd and 3rd in the second row) of Castello Cities Internet Network were the keynote speakers for the event - South America's biggest domain conference. David and Michael were interviewed by Uruguayan TV at the event, part of their continuing mission to spread the domain gospel worldwide.